Antoine Perraud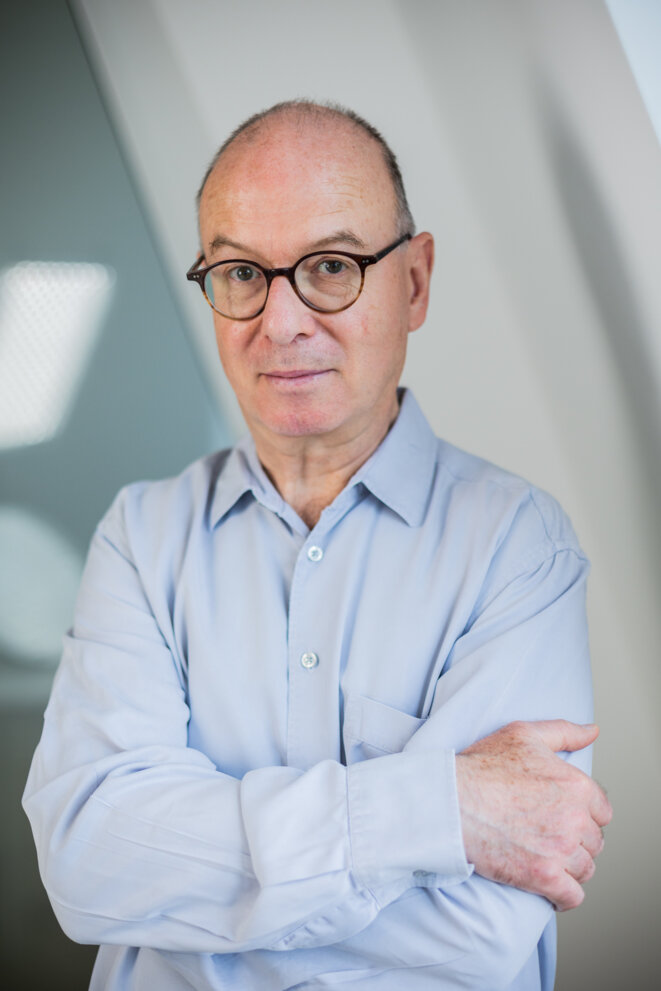 Antoine Perraud a travaillé de 1986 à 2016 à France Culture, produisant notamment l'émission "Tire ta langue" à partir de 1991 (avec une interruption de 2006 à 2009 consacrée à "Jeux d'archives"). Il est l'auteur de documentaires historiques et littéraires: "Une vie, une œuvre" (Jacques Bainville, Confucius…), "Le Bon Plaisir" (Bronislaw Geremek, Pierre Combescot…), "Mitterrand pris aux mots", ainsi que de séries d'été: 18 heures sur Elias Canetti, 10 heures sur Charles de Gaulle, 5 heures sur la télévision française de 1944 à 1964… Par ailleurs et de surcroît, il a régulièrement participé à l'émission que Laure Adler confia en 2004 à Élisabeth Lévy (avant que David Kessler ne l'en dessaisît en 2006) : "Le Premier Pouvoir".
De 1987 à 2006, Antoine Perraud a été critique et grand reporter à Télérama, où il s'accomplit en introduisant le terme « bobo » (inventé par David Brooks) dans notre idiome en 2000, comme l'atteste la dernière édition du Grand Robert de la langue française…
Diplômé du CFJ (Centre de formation des journalistes) en 1983, Antoine Perraud a régulièrement pris du champ : deux ans au Korea Herald (Séoul), DESS de correspondant de presse en pays anglophones, fondation "Journalistes en Europe", préparation (aussi vaine qu'éphémère !) à l'agrégation d'histoire.
En 2007, il a publié La Barbarie journalistique (Flammarion), qui analyse, à partir des affaires Alègre, d'Outreau et de la prétendue agression du RER D, comment le droit de savoir peut céder le pas à la frénésie de dénoncer.
Membre du comité de lecture de la revue Médium (directeur: Régis Debray) depuis 2005, Antoine Perraud contribue depuis 2006 au supplément littéraire du quotidien La Croix. Fin 2007, il a rejoint Mediapart.
Publie, en octobre 2020, un pamphlet documenté : Le Capitalisme réel, ou la preuve par le virus (Éd. La Découverte).
Pour en savoir plus :
http://www.auditeurs-de-france-culture.asso.fr/?Dejeuner-Rencontre-du-29-janvier
Contacts
Twitter
Declaration of interest
In the interest of transparency towards its readers, Mediapart's journalists fill out and make public since 2018 a declaration of interests on the model of the one filled out by members of parliament and senior civil servants with the High Authority for Transparency and Public Life (HATVP), a body created in 2014 after Mediapart's revelations on the Cahuzac affair.
All his blog posts
The Mediapart Club
Take part in the debate
Mediapart's journalists also use their blogs, and participate in their own name to this space of debates, by confiding behind the scenes of investigations or reports, doubts or personal reactions to the news.