The Sarthe département (county) in north-west France has one of the lowest ratios of doctors serving as General Practitioners per number of inhabitants of any in France. According to figures from the French national social security office, it has 72 GPs per 100,000 people, compared to a national average of 87 per 100,000.
For the past 27 years, doctor Jean-Yves Panici has served as a General Practitioner in the small village of Brette-les-Pins, 20 kilometres south of the Sarthe's administrative capital and home to the world-famous race track, Le Mans. Situated in an area under-equipped in healthcare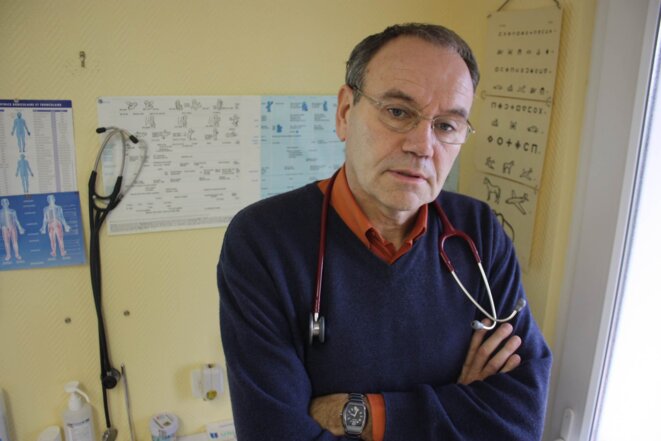 Overworked: doctor Jean-Yves Panici. © E.B.
resources, the 56 year-old is daily confronted with the crisis arising from the shortage of GPs. He hardly has a free moment, even during lunch hours. "I had 37 consultations yesterday, and the average is about 30 per day," he said. "We're reduced to just rushing along, it's frustrating."
His patients, he explained, often put-off their visit before finally going to see him with four or five different complaints. "It's not possible to answer all their needs, I tell them to come back." The number of doctors in his immediate area has fallen by a third in just 15 years, and he cannot meet the current patient demand. "I have to turn them away every day."
The shortage of doctors in French rural regions has been the subject of successive official reports and studies over recent years. The latest to highlight the problem, a report on the state and future of local healthcare practices, was commissioned earlier this year by President Nicolas Sarkozy from former health minister Elisabeth Hubert.
Delivered to him at the end of November, Hubert's report advocates the development of online consultations, a reform of professional training, an increase in doctors' fees and incentive measures for different healthcare professionals to practice in grouped centres.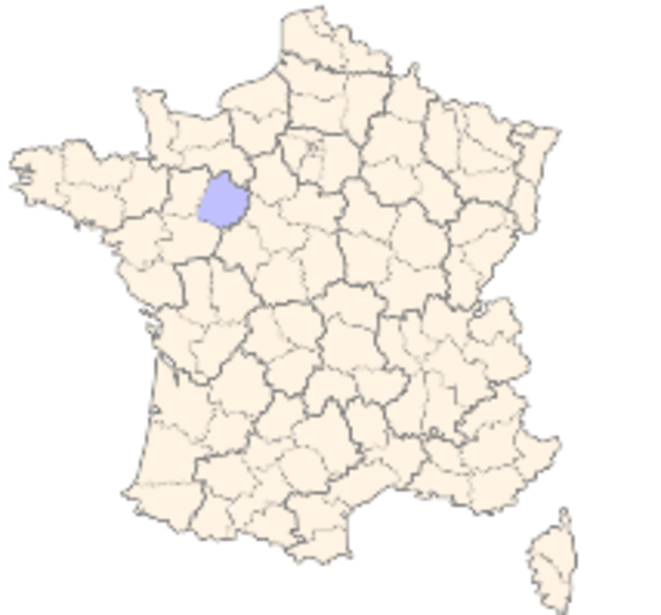 The Sarthe (highlighted in blue). © DR.
"Rural areas lack doctors but the situation in towns and low-income neighbourhoods also requires attention," commented Marie-Ange Lecomte, a GP and head of the Sarthe branch of the largest union representing GPs, MG France. She practices in Le Mans. "In my neighbourhood, we've moved from 13 doctors to six the space of 15 years," she said. "The practices can no longer take on any new patients."