If authors are often inspired by police detectives, a newly-published study of Paris police archives demonstrates how French police detectives were also often inspired by authors. In 'La Police des écrivains' (Writers' Police) Bruno Fuligni presents a compilation of two centuries of police surveillance reports on French literary figures, from Victor Hugo to Jean-Paul Sartre. Michel Deléan reports.
-------------------------
For some 15 years, Bruno Fuligni, an official in charge of the French parliament's 'Editorial Mission', has made a hobby of poring over the archives contained inside the Paris police prefecture buildings on the Ile-de-la-Cité in central Paris. In this second, updated edition of his book La Police des écrivains, first published in 2006, he adds to the dozens and dozens of notes and reports from surveillance files newly released material that runs up to 1980.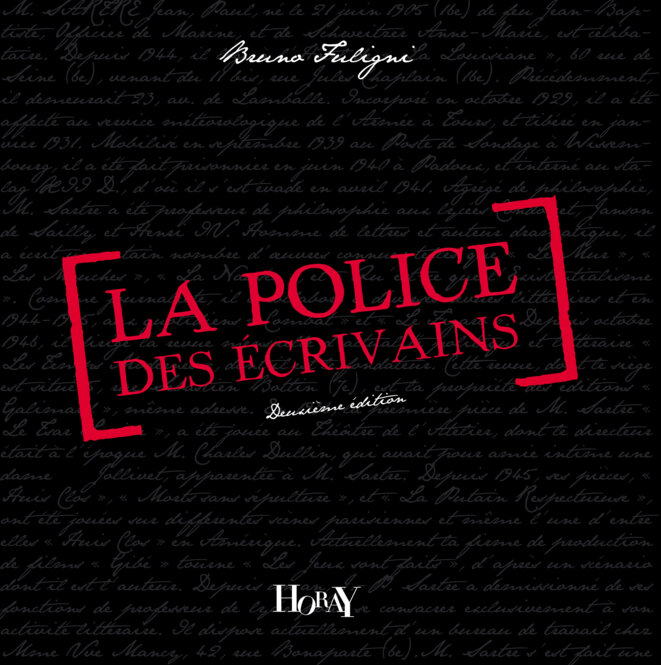 They present a fascinating and historical account of both the subjects and the authorities of the time. Some of the police officers' notes are badly written, others are stylized with an obvious attempt to meet the subject's talent.
Former police prefect Louis Andrieux, more notably a politician and the father of French poet and novelist Louis Aragon (1897-1982), explained the system in his autobiographical 'Memoirs of a police prefect,' published in 1885. "The administration often has an interest in knowing what has been said or written about a person to whom its attention is turned," he wrote. "The file [on a person] answers this interest. It doesn't have the sole aim of making known who you are, but above all what is said about you. The most false of accusations can offer a glimmer, can light up a trace, and therefore have an interest for the police."
"Thus into the file about you will be added , all jumbled together, without distinguishing the real from the false, every report that you have been an object of, every allegation against you, every press article, every event in which you have been involved," warned Andrieux.
The police collected a great deal of information, and wrote about each event with detail and enthusiasm. An example is a report on a social engagement of author and journalist Jules Vallès (1832-1885), a political activist who championed the 1871 Paris commune. "Jules Vallès went to a banquet on the 22nd at the Cœurderoy's" reads a note by an undercover officer, handed g to the Paris police prefect on September 24th, 1872. "We toasted socialism, the abolition of the clergy and the army, and we agreed to meet again, in a year, within Parisian walls."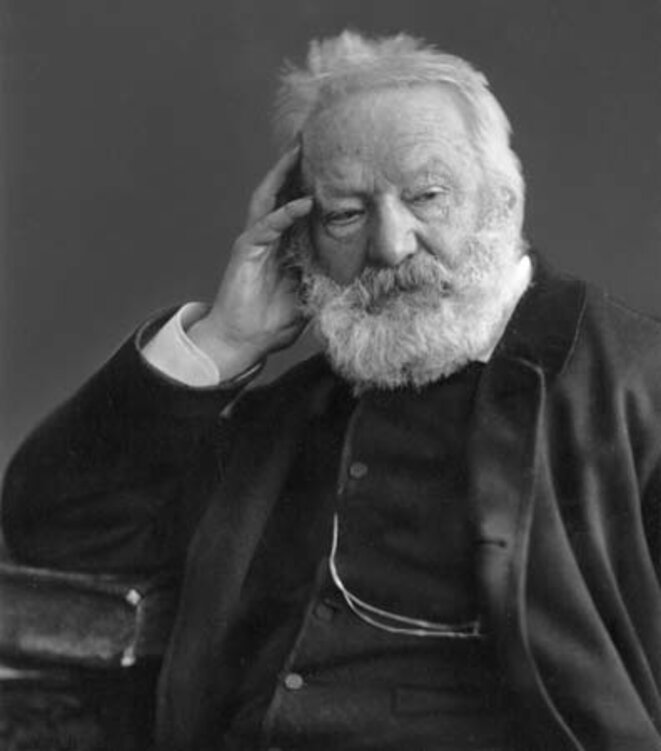 Wise man who made others 'smile': Victor Hugo. © dr
Another report is about the great French novelist, playwright and poet, Victor Hugo, described in one brief police note as someone who "makes wise people smile in pity". The author of the Hunchback of Notre-Dame, who was also a campaigner for social reform, had been forced into exile under the Second Empire period (1852-1870), because of his opposition to Napoleon III. In a note dated April 2nd, 1877, the police reported that "Victor Hugo puts all his money in England so that he can recover what he owns when leaving France as soon as there is any danger for him."
Even poets, like Paul Verlaine (1844-1896), were spied upon. "The poet Verlaine, who was to take part in the banquet given by the literary society 'La Plume', having got to the rendezvous early took so many aperitif drinks that he had to be taken back home," recounted a police report on February 10th 1884.
Sartre 'doesn't refuse alcohol...helps foreigners'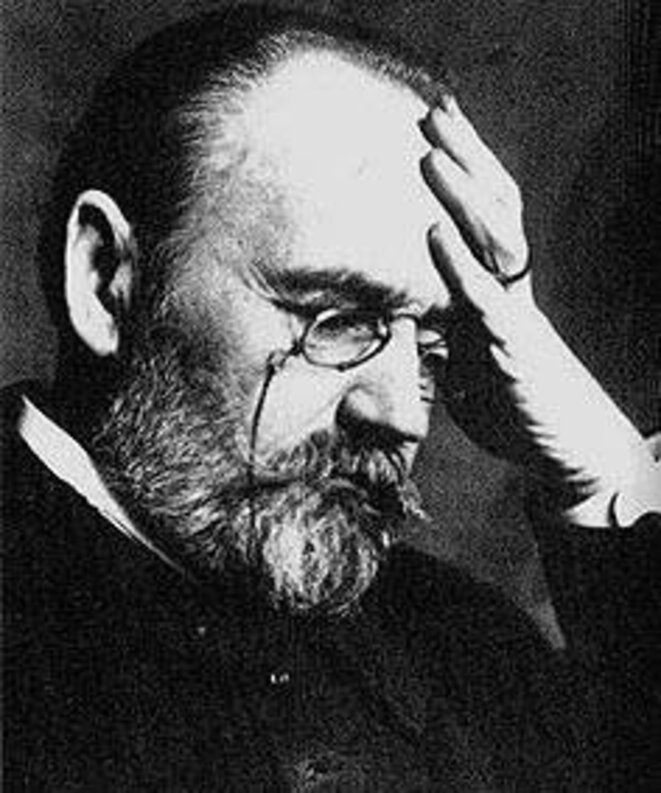 © dr
The French writer Emile Zola (1840-1902), while researching his novel
Nana
, was spied upon visiting a brothel run by a certain Louise Brémond at N° 4 rue Bréda, in central Paris (now renamed rue Henry Monnier). The report notes that Zola did not appear to be there "to have sexual relations" with Brémond's girls "but rather to collect their impressions and recollections (no doubt for a written work)."
Fuligni's book also reveals how the poet and screenwriter Jacques Prévert (1900-1977) was at one point apparently suspected of being a British spy. "We know that Jacques Prévert is a member of the Communist Party and that all his works are more or less stamped with a spirit of praise towards the workplace in all its forms," commented a police report dated December 23rd 1947. "As for the relations he is supposed to have with the British special services, no element has been found that could justify this suspicion."
Perhaps less surprisingly, the existentialist philosopher, Marxist and writer Jean-Paul Sartre (1905-1980) was targeted by the Renseignements généraux (RG), a French police intelligence service. Fuligni shows how nothing in his life was spared their interest, from his private life to his finances, his friendships and his appearances in the media. "He doesn't refuse alcohol, and greatly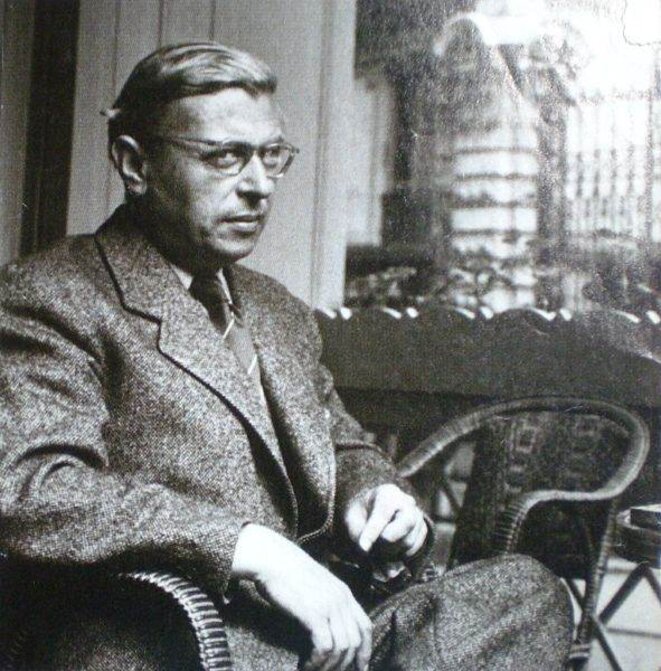 © dr
likes places where persons of both sexes are present, dressed eccentrically, often in a neglected manner, creating a bizarre atmosphere," recounted one RG report. "Surrounded by numerous followers, he often goes to fashionable 'cellars', the subterranean bars that are the latest thing among the existentialists, the best known being 'Le Tabou' rue Dauphine."
He was placed under particularly close surveillance as of 1970, as much because of his contributions to the Maoist newspaper La Cause du peuple as for his part in helping to found, in 1973, the daily French paper Libération, (which itself became the subject of surveillance for many years). "Jean-Paul Sartre, [who is] against established order, also helps foreigners," reads an extract from a RG report dated November 19th 1970. It ends with a description that Sartre could well have considered to be a fitting and pleasing tribute: "For Irish, Quebecker or Spanish protestors, for Moroccan leftist students or a defunct Senegalese worker, Jean Paul Sartre, already responsible for three revolutionary papers and Secours rouge1, lends his pen and style."
-------------------------
'La Police des écrivains' is currently available in French only, published by Editions Horay (released March 30th 2011), priced 18 euros.
1: Secours rouge was inspired by Jean-Paul Sartre and established in 1970 as an organisation offering "material and moral support" to those who Sartre identified as "victims of repression", essentially the poor.
English version: Graham Tearse