'I smelt, at the DTN, a whiff of racism'
"But it must not be all the players who can do that," added Blanc later in the discussion. "Because all the blacks, if you take out the Antillais [from the French Caribbean], they are of African origin. So, African, they are going to be able to play in an African team."
Blanc also argued for a change in the selection criteria employed by national training academies when recruiting young children into the system, "to be able to attract other people, because if we always have the same criteria, there will always be the same people."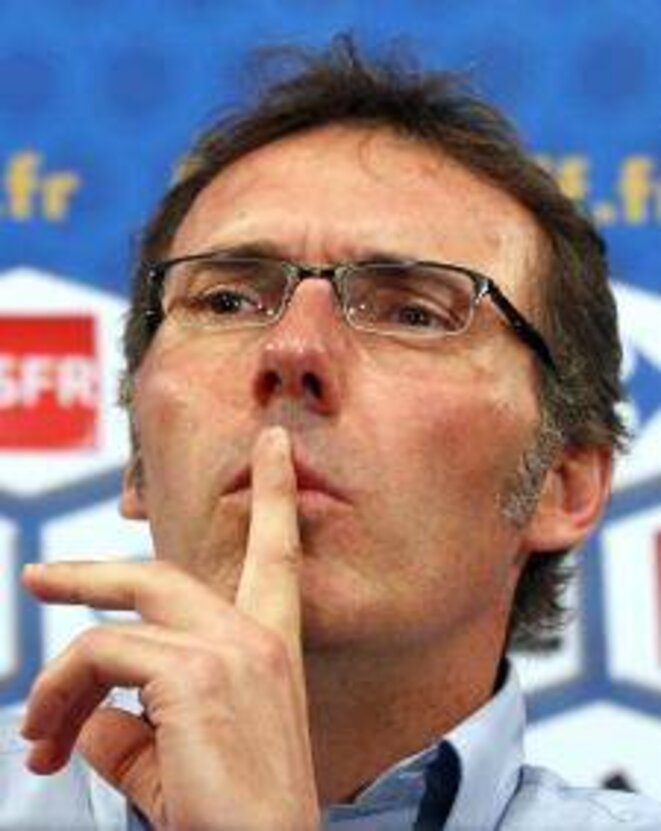 © Reuters
"Because I'm on the fields every Saturday, I see some training schools," he continued. "You have the impression that they really train the same prototype of players, big, strong, powerful. Big, strong, powerful. Big, strong, powerful. Big, strong, powerful. What is there that is currently big, strong, powerful? The blacks. And that's how it is. It is a current fact. God knows that in the training centres, in the football schools, well, there are many."
"I think we need to refocus, above all for boys aged between 13 and 14, 12 and 13, to have other criteria, modified with our own culture," Blanc added, before citing Spanish football as an example. "The Spanish, they told me 'we don't have a problem. Us, we don't have any blacks'," he said.
Mediapart's initial revelations, published April 28th, were met by a series of vehement denials from French football officials that such a plan existed. "I have never heard quotas being spoken of," said Blanc on April 29th during a press conference in Bordeaux. The following day, after Mediapart published the verbatim account of his comments at the November 8th meeting, the France coach publicly offered his excuses if his words had "struck certain sensitivities". That same Saturday, the sports minister Chantal Jouanno suspended Blaquart from his duties, pending the outcome of the investigations launched by her ministry and the FFF, now underway.
André Mérelle was director of the French National Football Institute, the INF (Institut National du Football), based at the Clairefontaine national training centre west of Paris, between 2004 and 2010. "Already, during my time, we were rebuked for taking so many blacks and beurs [French of North African Arab origin]," he told Mediapart. "Let's say that I smelt, at the DTN, a whiff of racism. In 2010, during a meeting I think was in April, in any case one of the last of the season, someone spoke of 'ethnic characteristics'."
In an interview published May 2nd by French daily Le Parisien, sports minister Chantal Jouanno warned that "if quotas concerning dual nationality holders are proven, it is a crime and is subject to penal law," adding that "in this case, we will transmit [our findings]to the public prosecutor."
-------------------------
English version by Graham Tearse
Si vous avez des informations à nous communiquer, vous pouvez nous contacter à l'adresse enquete@mediapart.fr. Si vous souhaitez adresser des documents en passant par une plateforme hautement sécurisée, vous pouvez vous connecter au site frenchleaks.fr.