After the war, Leni Riefensthal, the German film maker who was a friend of Hitler, took her obsession with aesthetics to the point where she inverted her theories of racial inferiority. In a warped paradox criticised by Susan Sontag, she photographed the Nuba tribe in Sudan (pictures below) and presented them in books published in the mid-1970s as superior and unbeatable humans, even SS substitutes.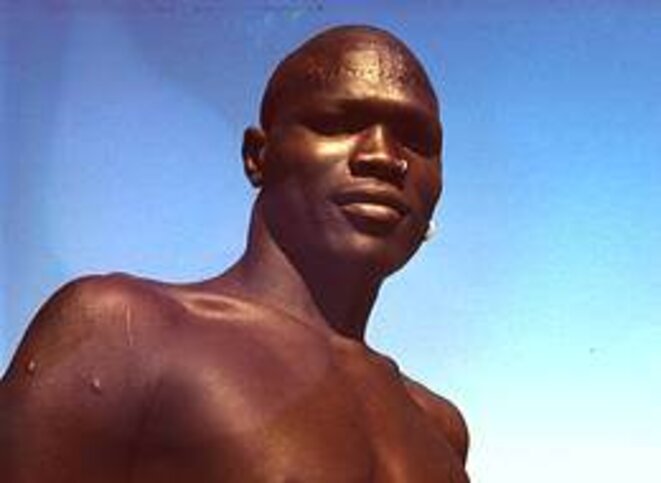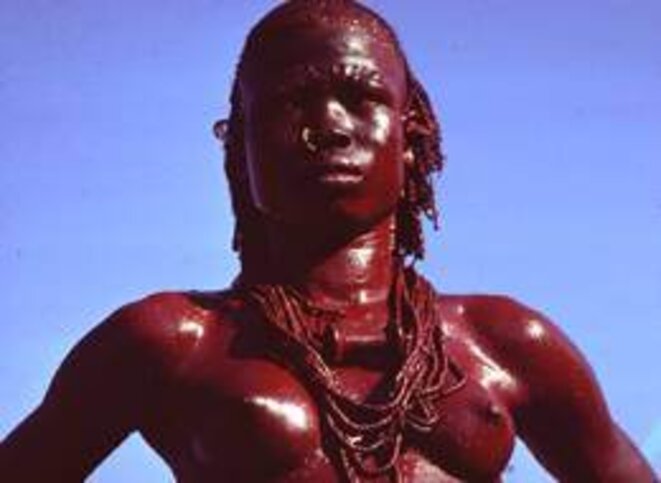 The oeuvre she lovingly crafted in the places she selected simply reduces black skin to nothing but a receptacle for her fantasies. Leni Riefenstahl continued to see things in outrageously racial terms, seeking out animal qualities on the pretext of praising physical bodies. Her incredible "Negrophilia" is merely an inversion of race hate and concurs with current counter-prejudices on the supposed genetic superiority of black athletes.
Hitler's former muse may have abandoned the terrain of official Nazi racism with her ideas of an ebony paradise, but South Africa readily took it up again from 1948, when Afrikaner nationalists took power and brought in racial segregation.
Under apartheid sport was governed by pernickety and obsessional laws. Under "separate development" of the races, whites and non-whites had to organise sporting activities separately and were not allowed to belong to the same clubs.
Spectators were also separated on racial grounds. Interracial competitions were seen as unthinkable at the highest levels. Ahead of the 1968 Olympics, Prime Minister John Vorster sent an unequivocal message. He would reply to anyone who demanded that South Africa abandon the principle of sport being practiced separately, he said, that even though he was convinced of the importance of sporting relationships, he was "not ready to pay that price".
The South African government was just as intransigent when foreign teams visited its soil. In 1959, Brazilian footballers refused to play when they learned that two of their black players would not be allowed onto the pitch. In 1967, New Zealand's All Blacks rugby team cancelled their tour when Pretoria refused to allow them to bring two Maori players.
In 1965 Hendrik Verwoerd, the architect of apartheid, said that he expected foreigners to respect South African customs and adapt to them when they came to the country, just as South Africans would respect other customs abroad.
South Africa was excluded from the Tokyo Olympic Games in 1964 but for the Mexico Games in 1968, the International Olympic Committee argued that there had been notable progress and concessions. It approved the country's reintegration for the Mexico Games in 1968, but provoked an international outcry and had to do an about-turn.
French rugby invariably flew to South Africa's aid. The French national team replaced the All-Blacks in 1967, even though French players and officials had seen apartheid in operation during its tours there in 1958 and 1964. This brought South Africa's out of its sporting isolation, and other French visits would follow in 1971, 1975 and 1980.
The president of the French Rugby Federation, Albert Ferrasse, can claim that in return for his collaboration, he was able to obtain permission for Roger Bourgarel, the team's wing three quarters who hailed from Toulouse but was of West Indian origin - he was nicknamed "the black arrow" in the French press - to be included in the team for the 1971 tour.