The long-awaited French government reshuffle, completed Sunday evening, has ushered in a ministerial team largely composed of President Nicolas Sarkozy's ruling UMP1 party stalwarts, in a move that appears to launch the president's bid for re-election in 2012.
Out go the Centrist movement heavyweights, notably Jean-Louis Borloo and Hervé Morin, along with the few renegades from the Left, (Bernard Kouchner, Fadéla Amara and Jean-Marie Bockel), and in comes a staunchly conservative team, with the notable addition of Jacques Chirac's long-serving political lieutenant and former prime minister Alain Juppé. Here, Géraldine Delacroix and Michaël Hajdenberg sketch who's who and who's no more, and present the complete list of new government members.
-------------------------
With the Centrists gone, and the marching orders delivered to those from the Left brought in amidst the so-called cross-party 'opening', a few names had to be found to keep up appearances. The winners in the reshuffle are those brought in to replace the major names now missing. They are mostly minor figures, chosen to mask the reality that the government is more UMP-based than ever. It is also slightly leaner, with 30 ministers and secretaries of state against 37 previously.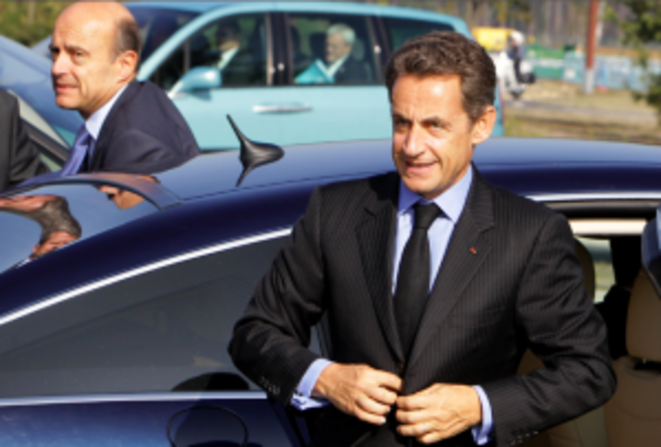 In: Alain Juppé (left) with Nicolas Sarkozy. © Reuters
The Elysée Palace media shows with the president welcoming up the steps high profile Centrists and Leftists are over. Now there's only room and opportunity for a few old political hands like Maurice Leroy (from the Nouveau Centre party), who was picked to dilute the departure of Centrist Hervé Morin from the defence ministry. Continuing with the theme of keeping a part-hold on the Centrists, another Nouveau Centre member, Michel Mercier, has been given the major role of justice minister. That is to fill in the hole left by the departure of Jean-Louis Borloo (ex- Environment), who took with him Marc-Philippe Daubresse (ex-the Young and Active Solidarity) et Valérie Létard (ex-Secretray of State for Transport).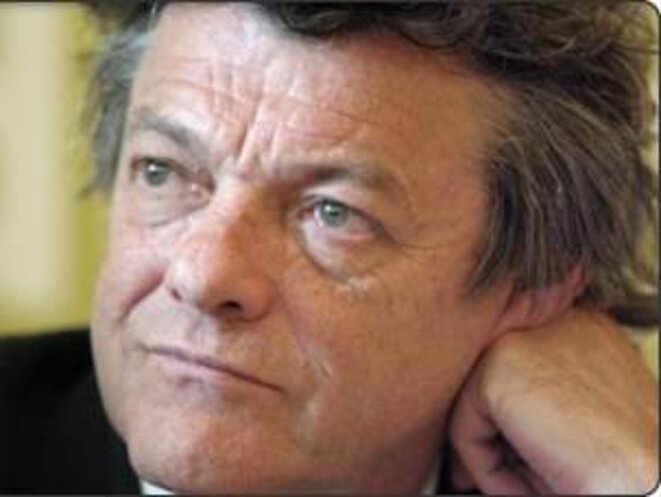 Future-gazing: Jean-Louis Borloo.
They represent only small war spoils, bolstered in part only by the arrival also of Marie-Anne Montchamp, spokeswoman for Dominique de Villepin's République Solidaire movement, (and Member of Parliament for the Val-de-Marne).
Otherwise, a few heavyweights are back; Alain Juppé , former prime minister (and long-serving right-hand man to Jacques Chirac) is in Defence, while the now-former UMP general secretary Xavier Bertrand has been given Labour, Employment and Health. The musical chairs involve Michèle Alliot-Marie, who moves to Foreign Affairs, Nathalie Kosciusko-Morizet who has replaced Borloo at Ecology and Sustainable Development, and Roselyne Bachelot, who swaps Health and Sport for Solidarity and Social Cohesion.
Others have seen their portfolio increase in importance; interior minister Brice Hortefeux has been given immigration, while education minister Luc Chatel has been given 'the young', and agriculture minister Bruno Le Maire has been handed town and country planning.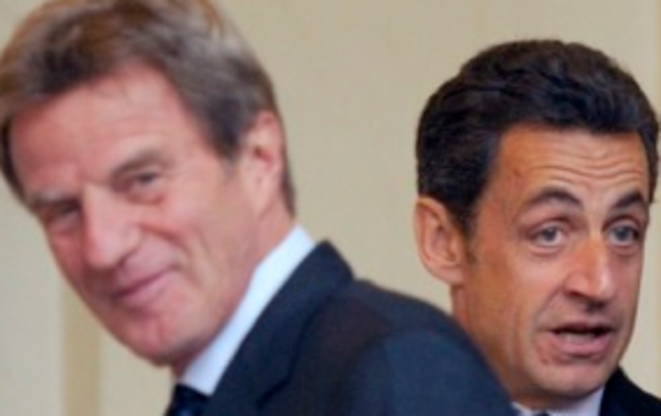 Out: Bernard Kouchner. © dr
New arrivals include UMP spokesman Frédéric Lefèbvre, who becomes a Secretary of State for small businesses, and Jeannette Bougrab, until now head of the High Authority for the Campaign against Discriminations (Hald), becomes Secretray of State for the Young and Community Associations.
But above all, what is particularly notable is the disappearance of a ministry dedicated to 'Immigration, Integration, National Identity and the Development of Solidarity'. It has been axed just one month after the controversial Immigration, Integration and Nationality bill became law, after its final passage through parliament on October 12th.
This appears to be a recognition that Eric Besson has accomplished the mission he was set; all of the government's repressive measures in the domain have now been voted through, from the extension of powers to strip individuals of their French citizenship and the banishing of evicted illegal immigrants, to the limitation of the powers of judges and the limiting of residence rights to foreigners who are sick.
Jean-Louis Borloo, who reportedly was at one point a close favourite to replace François Fillon as prime minister in the reshuffle, has not only left his ministry belittled, but he also leaves his seat with little politeness. "I prefer, indeed, to have back my freedom of speech and of proposals to serve my values, which are not currently on the agenda, and at the top of which I place social cohesion," Borloo said following his departure.
In a scathing comment, Hervé Morin, the outgoing Centrist defence minister, said that he had "expected a more equitable representation within the government [...…] a representation more balanced with regard to the sensitivities of the majority of the French people."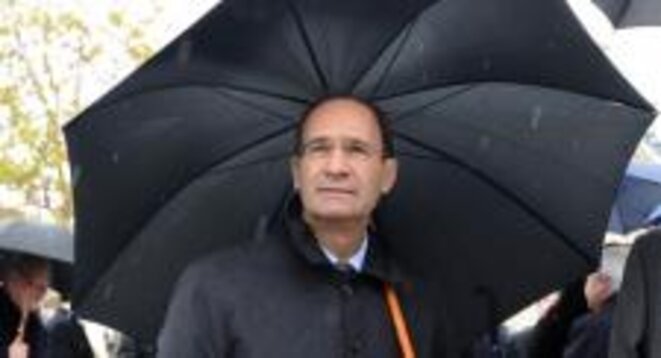 Down and out: Eric Woerth. © Reuters
Finally, the reshuffle marked the end of the road for
Eric Woerth
. Following the revelations of the
Bettencourt affair
, no-one would have understood how he could keep a seat in government. But because no-one understood how he had been kept in his place throughout the summer, a degree of suspense remained up until the last minute.
-------------------------
1: Union pour un Mouvement Populaire (Union for a Popular Movement).