Slumlords sell to each other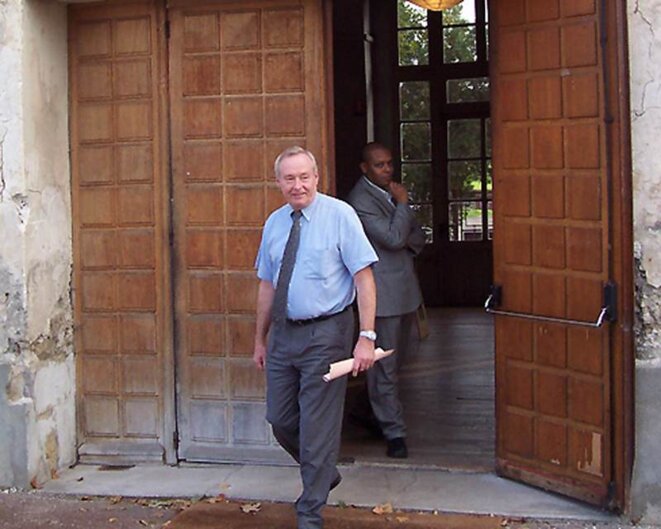 Powerless, the mayor, Claude Dilain, can do little more than sound the alarm bells. He signed an article in the opinion pages of the daily Le Monde entitled 'I am Ashamed'. Following a fire that broke out in the stairwell of the housing estate, he was given a tour of the 40 flats concerned. One of them was an overcrowded home on the 4th floor, with "walls black with damp, windows broken." He described the district as "A vertical shantytown".
Clichy is already the commune that benefits most from the region's urban renewal scheme. But Chêne Pointu and Etoile are privately-, jointly-owned residences, where intervention by public services is more delicate and more costly.
As a point of comparison, another degraded residence in Clichy, La Forestière, mobilised 160 million euros for 500 homes. In the lower reaches of Clichy, the problem involves 1,500 homes.
A 'safeguard plan' was nonetheless signed a year ago. This should allow urgent work to be started on roofing and lifts, largely financed by public funding. But all expenditure entails a cost, if marginal, for residents, as is reflected on their service charge bills.
On a judicial level, a campaign is under way, and which has already claimed an initial victory. At the end of December 2010, the sentence of one slumlord brought to trial was delivered: six months in prison with a 4,000-euro fine, a few hundred euros for the families who were the victims, and 800 euros in damages for the municipality. While these figures are symbolic, the victory does open the way for case law.
The owner was found guilty of the charge of "subjection of vulnerable persons to disgraceful housing conditions". In this insalubrious and dangerous apartment, rent was divided up thus: 700 euros for the 20m2 living room, and 420 euros for each of the two bedrooms. The slumlord was receiving a monthly revenue of 1,540 euros from an apartment bought for 32,000 euros in December 2009. The business is booming on the backs of the poorest, which makes it all the more despicable, deplores Matthieu Hénon, lawyer for Clichy Town Hall (audio below).

AUDIO REPORT: Clichy town hall lawyer Matthieu Hénon explains why he believes there is an organsied network of slumlords (in French only):
Two other court cases are pending. One of the suspects is currently in Senegal. The other showed up at the Bobigny court on December 17th. He owns three apartments that house ten families. His lawyer explained to us on the phone that this is a "situation he inherited, he didn't initiate it." He says that his client let one of his friends, "a former colleague", use the premises, and that this person moved the exploited tenants in. He deplores "the fact that the police didn't carry out the necessary investigations to summon this person". Basically the facts have been proven, but the 'crime' is not one that benefits the accused party.
There is a lot of talk of organised networks. The slumlords often sell their properties to one another. This is attested to by the obligatory DIAs (Declaration of Intention to Alienate), that the mayor has to sign if he chooses not to pre-empt. Some protagonists continue to splash out wholesale. The most recent available figures date back to 2009. That year 169 apartments - more than one out of ten- were sold in the two collective housing estates of lower Clichy. Two 'investors' drew a lot of attention to themselves. Mr K bought 16 homes for almost a million euros. Mr S. bought only ten for 672,000 euros. Misery is also good for business.
------------------------
English version: Chloé Baker

Si vous avez des informations à nous communiquer, vous pouvez nous contacter à l'adresse enquete@mediapart.fr. Si vous souhaitez adresser des documents en passant par une plateforme hautement sécurisée, vous pouvez vous connecter au site frenchleaks.fr.