Over a period of 13 years, Claire Thibout, 52, was employed by L''Oréal heiress Liliane Bettencourt as an accountant. She worked for both the Bettencourt household and for Clymène, the company that manages the billionaire''s wealth.
In an exclusive interview with Mediapart she gave details of how, over many years, Liliane Bettencourt and her late husband André, previously a minister in several governments, gave cash donations to French politicians during visits to their family home close to Paris.
That interview, first published in July and reproduced below here, had the effect of a political bombshell. Among those she alleges took cash donations, handed out in manila envelopes after dinner, was Nicolas Sarkozy - before he became president. "Everyone in the household knew about it," she told Mediapart.
During the interview, Claire Thibout also recalled an occasion when she was asked to prepare 150,000 euros in cash to be given to Nicolas Sarkozy's fund manager for the 2007 presidential election campaign, Eric Woerth, the current French labour minister and former budget minister. This would have been an illegal donation.
Our interview with Claire Thibout took place on Monday July 5th, 2010, after she had been questioned for the second time that day by the Economic and Financial Investigations Squad of the Paris police.
Their investigations were part of a preliminary enquiry into the series of suspected criminal activities disclosed in transcripts of secretly-recorded conversations between Liliane Bettencourt and her close entourage of advisors (including her lawyer in charge of fiscal affairs, her chief financial manager and the socialite François-Marie Banier) between May 2009 and May 2010. The suspected crimes include fraud, tax evasion, abuse of power and money laundering. The police investigation was led by public prosecutor Philippe Courroye, head of the prosecutors' office in the western Paris suburb of Nanterre, close to Neuilly.
The contents of the tapes, recorded by Bettencourt's butler, Pascal Bonnefoy, were first revealed by Mediapart on June 16th, 2010. Privy to all of the conversations, Mediapart revealed only what it considered to be of public interest.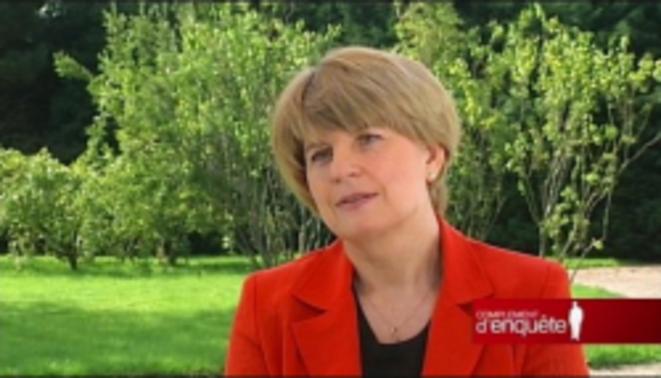 Claire Thibout, after her Mediapart interview, on French TV channel France 2.
During police questioning on July 5th this year, Claire Thibout was asked about the accounts in which she had meticulously, year after year, noted all cash withdrawals she made on behalf of Liliane Bettencourt and her husband André, who died in October 2007. She kept the records between May, 1995, when she was hired by the Bettencourt couple, until November 2008, at which point her employment was ended with a redundancy payment of 400,000 euros.
In our interview later that evening, she told Mediapart that she had consequently revealed a number of activities within the Bettencourt household.
Firstly, Thibout explained to us why she has decided to make her revelations to the police, and to Mediapart. ""I am fed up with seeing all these different people shunning their responsibilities and talking a lot of nonsense,"" she told us. ""It''s time to say what went on. And also, after all, I have nothing to blame myself for.""
She spoke of her anger at becoming the object of a civil complaint for 'theft'. That complaint, made by Liliane Bettencourt''s lawyer Georges Kiejman, notably includes the accusation that she did not return, at the time she was made redundant, several book-keeping documents.
'M. Bettencourt 'splashed out' on politicians'
Among the cited documents are the three books of accounts covering financial exercises for 2006, 2007 and 2008. Thibout is adamant that she did in fact give books back into Liliane Bettencourt''s possession, by returning them to Bettencourt's then tax lawyer, Fabrice Goguel.
Contacted by Mediapart, Goguel confirmed Claire Thibout''s statement. ""Claire did indeed give me a bundle of documents, including three books of accounts,"" he said. ""I did not even look at what they contained, it was the least of my concerns, I hastened to hand them over to the person to whom they were destined, Liliane Bettencourt, who must have placed them in her archives at her town house in Neuilly-sur-Seine.""
Those books of accounts became the subject of conjecture ever since Thibout''s lawyer, Antoine Gillot, said on French radio station RMC on July 2nd that the cash withdrawals she was asked to make for the Bettencourt couple may have been destined for politicians. ""That is among the possibilities"," he told RMC interviewer Jean-Jacques Bourdin. He said his client had never herself directly handed over cash payments to anyone outside the Bettencourt household.
""I had what is called an accreditive with the BNP bank,"" Claire Thibout told Mediapart. ""First of all with the branch at Saint-James in Neuilly-sur-Seine, then with that on the Avenue de la Grande Armée, in the 16th [Paris arrondissement]. This authorisation allowed me to withdraw 50,000 euros in cash per week.""
""For a long while I used to give these sums [of money] directly to André Bettencourt. Then from the beginning of 2007, because of the worsening health of Dédé, –that was his nickname in the household, –I gave them to Patrice de Maistre.""
Patrice de Maistre, Liliane Bettencourt''s wealth manager, is at the centre of the conversations that were secretly-taped by her butler.
Asked by Mediapart who the cash withdrawals were made for, Thibout replied: ""Part of it was used to pay doctors, hairdressers, and minor personnel and so on. And another part was for politicians.""
"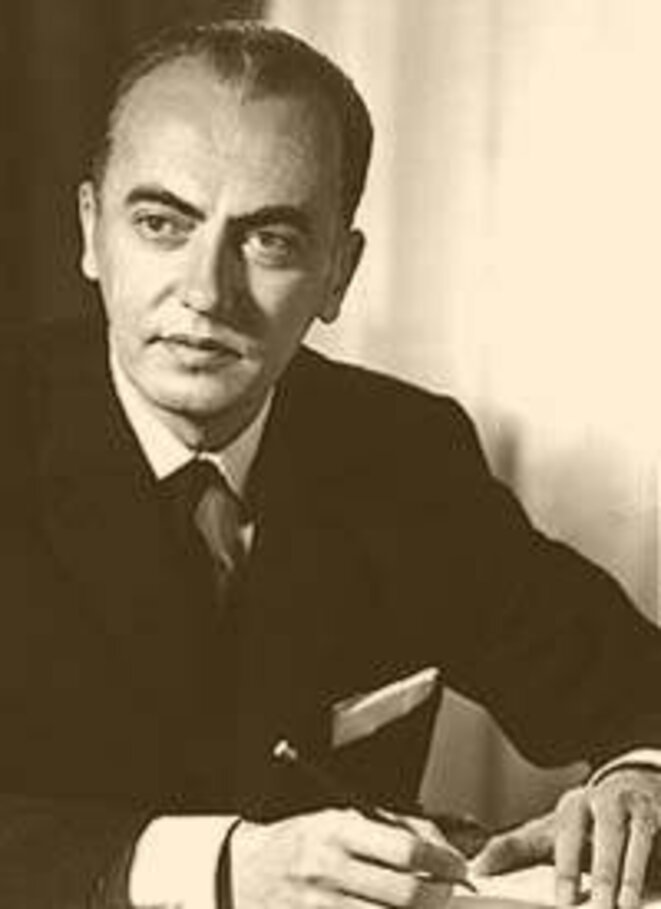 Right-handed: André Bettencourt in 1957.
"Dédé, and he never hid the fact, –had always financed the Right,"" she continued. ""It was like a parade of politicians in the house, they came above all at election time. Dédé really splashed out. Each of them came to get their envelope. Some even amounted to 100,000 euros, or 200,000 euros.""
'Come on, it's for Sarkozy'
Claire Thibout said of those who received the cash payments: ""The most regular [visitors] were leading members of the Republican Party.""
"He [André Bettencourt] gave them an envelope every two or three months,"" she continued. ""Sometimes 10,000, 20,000 or 30,000, first in francs then in euros, because even there also everything''s getting more expensive. I know that, just before I arrived, Dédé had contributed cash payments to the financing of [former French Prime Minister] Edouard Balladur''s [presidential election] campaign. Having said that, given he was generous, it wouldn''t surprise me that he had also financed the political activities of [Balladur''s rival and former French President] Jacques Chirac.""
It was then that Thibout spoke of Minister of Labour Eric Woerth. During questioning by police, she also mentioned Woerth – but she was apparently not asked about her knowledge of donations to any other political figures.
""It was at the end of March 2007,"" she recalled. ""Patrice de Maistre, who had become the person who looked after politicians because of Dédé''s illness, summoned me to ask that I go and withdraw a sum that was three times more than usual, meaning 150,000 euros.""
""I refused, explaining that my authorisation did not permit it. He became angry, telling me that the bank would not refuse us this service. I asked him for the reason why he absolutely needed to retrieve such a sum and, then, he told me: 'Come on, it''s to finance [Nicolas] Sarkozy''s presidential election campaign! I have to give some money to the person who looks after financing the campaign, Eric Woerth. And 50,000 euros is insufficient.'"
"
Thibout continued: ""Despite the insistence of de Maistre, who almost threw a fit, I refused. I remember calling Eva, my contact at the BNP bank on the place Vendôme, the branch where Liliane Bettencourt has her principal account, to ask her opinion. I did not talk to her about the financing of Sarkozy, but she fully understood…. She told me that I should refuse, that I should not overdraw my accreditive limit, otherwise there was the risk that it would alert Tracfin [the French Finance Ministry unit in charge of investigating money laundering]."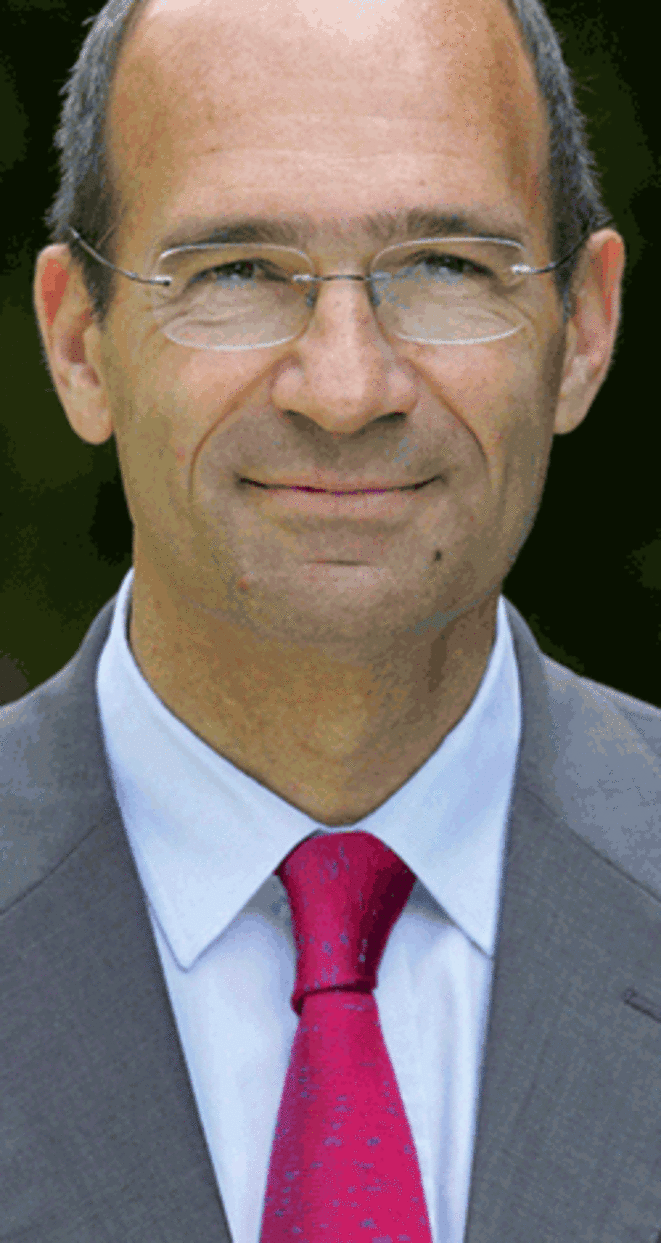 Campaign fund-raiser, now labour minister, Eric Woerth. © DR
"
"So I went as usual to the Avenue de la Grande Armée, I withdrew 50,000 euros, which I gave to Liliane Bettencourt, who then, in front of me, gave the envelope to de Maistre. And I filled in the accounts book with, against the sum, the mention 'Bettencourt', which I wrote myself. I always proceeded in that way when money destined for politicians was concerned, because there had to be no written trace. If Liliane Bettencourt gives them the books of accounts, the police can check what I am saying. I remember the date of this withdrawal for Sarkozy''s campaign. It was March 26th, 2007.""
''Everyone knew Sarkozy came for money''
Thibout continued: ""Because the 50,000 euros was not enough, de Maistre went –or sent someone, I don't know, to Switzerland in order to pick up the remainder, which was 100,000 euros. From what I understood, he didn''t use the account in Vervey but rather the one in Geneva. In any case, he went to Switzerland every week…. Then, de Maistre told me that he would very soon be dining with Eric Woerth so as to give him – discretely, as he put it to me, –the 150,000 euros. And the dinner, in fact, took place very rapidly.""
According to Claire Thibout, the funds were destined for Nicolas Sarkozy, candidate of the UMP, the French conservative ruling party, in the 2007 presidential elections. She also claims that Maistre dined with M. Sarkozy during the months preceding his election. ""De Maistre was very proud to rub shoulders with Sarkozy"" she said.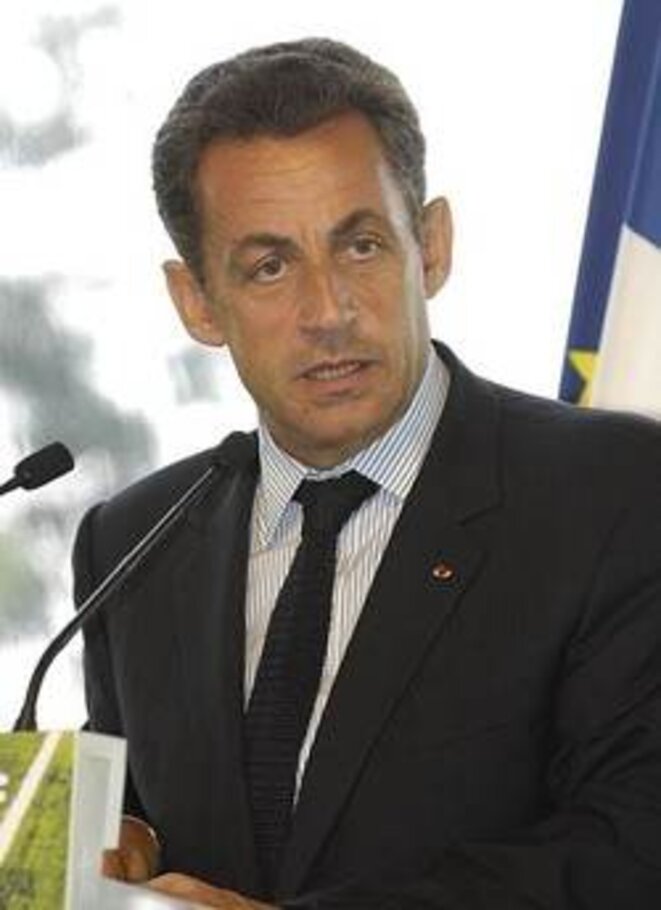 'Regular guest'; French President Nicolas Sarkozy © DR
As mayor of Neuilly-sur-Seine from 1983 to 2002, M.Sarkozy was often received by the Bettencourts. ""He came for lunch or dinner with [his former wife] Cécilia,"" recalled Thibout.
Asked by Mediapart whether M. Sarkozy also received the attentions accorded to other politicians who visited the household, she was at first hesitant, then confirmed this was the case.
""Nicolas Sarkozy also received his envelope, it took place in one of the small salons on the ground floor, close to the dining room. It generally happened after the meal, everyone in the household knew about it. Because M. and Mme. Bettencourt both suffered from hearing difficulties, they speak very loud and, on the other side of the door, one often heard things that one wasn't supposed to hear. Once again, everyone in the household knew that Sarkozy also came to see the Bettencourts to receive money. He was a regular. On the days he came, him like the others in fact, I would be asked just before the meal to bring a half-size manila envelope with which he would leave. I am not stupid, all the same, I don't need anyone to draw a picture for me to understand what was going on.""
Mme. Woerth''s ''13,000 euros per month and 50,000-euro annual bonus''
Eric Woerth's wife Florence worked for Clymene, the company managing Liliane Bettencourt's wealth, from the end of 2007, and was directly under the orders of Patrice de Maistre. Was Florence Woerth aware, through her position at Clymene, of the tax evasion that was revealed in the conversations secretly recorded by the butler?
Claire Thibout said she was not certain as to whether Florence Woerth did know about the tax-dodging accounts. ""Florence Woerth knew about the investments, but not necessarily about the tax frauds,"" Thibout said. ""And for good reason. She was not often there. She often took long weekends, regularly travelling to Switzerland where she said she had property. In fact, it seemed obvious that she was only given a job there because her husband was budget minister. What''s more, Patrice de Maistre didn''t hide the fact, but he quickly regretted his choice, he wasn''t pleased with her.""
Florence Woerth "had a "good" salary," said Thibout: ""About 13,000 euros per month plus an end-of-year bonus of around 50,000 euros,"" she said.
Claire Thibout also confirmed that Liliane Bettencourt benefited in 2008 from a 30 million-euro tax rebate from the French state, under the terms of what is known as the bouclier fiscal, or tax shield. This fixes individual taxation at a maximum of 50% of yearly income.
Thibout also told Mediapart that Liliane Bettencourt "never had to submit to the slightest tax inspection, at least since 1995."
""I never saw a tax inspector, I can certify that," she said. "One could say that we were at ease regarding the tax authorities. I remember even that, one day in 2008, I telephoned, in a panic, the tax official who was responsible for Mme. Bettencourt. When I took sick leave I had forgotten to send the income tax return documents, I only sent the ISF [the French 'solidarity tax on wealth', a partial taxation]. It was a big blunder. I was worried that they would penalise us with a heavy fine. In all logic, we should have been hit with a 10% surcharge, which would have been about four million euros. But the person I spoke to laughed, told me not to worry, that Liliane would suffer no penalty, which was the case.""
Thibout parted company with her employers on bad terms. They were unhappy with her statement to police who were investigating the case brought by Liliane Bettencourt''s daughter Françoise Bettencourt-Meyers against socialite François-Marie Banier for "abuse of a state of weakness". The Bettencourt household staff members were quizzed during the investigation into the circumstances in which Banier received some one billion euros in gifts from Liliane. Among others also blamed for giving unfavourable statements against Banier was the butler, who subsequently decided to record on tape the extraordinary behaviour of Liliane Bettencourt''s close entourage.
But despite the conditions in which she lost her job, Claire Thibout has no ill feeling towards Liliane Bettencourt. She said she was ""shocked at how she [Liliane Bettencourt] has fallen prey to people who only think about how to strip her of what she possesses.""
Concerning the controversy surrounding the Seychelles island of d''Arros, Thibout insisted that ""it is indeed François-Marie Banier who is, via a foundation, the beneficiary in title.""