'M. Bettencourt 'splashed out' on politicians'
Among the cited documents are the three books of accounts covering financial exercises for 2006, 2007 and 2008. Thibout is adamant that she did in fact give books back into Liliane Bettencourt''s possession, by returning them to Bettencourt's then tax lawyer, Fabrice Goguel.
Contacted by Mediapart, Goguel confirmed Claire Thibout''s statement. ""Claire did indeed give me a bundle of documents, including three books of accounts,"" he said. ""I did not even look at what they contained, it was the least of my concerns, I hastened to hand them over to the person to whom they were destined, Liliane Bettencourt, who must have placed them in her archives at her town house in Neuilly-sur-Seine.""
Those books of accounts became the subject of conjecture ever since Thibout''s lawyer, Antoine Gillot, said on French radio station RMC on July 2nd that the cash withdrawals she was asked to make for the Bettencourt couple may have been destined for politicians. ""That is among the possibilities"," he told RMC interviewer Jean-Jacques Bourdin. He said his client had never herself directly handed over cash payments to anyone outside the Bettencourt household.
""I had what is called an accreditive with the BNP bank,"" Claire Thibout told Mediapart. ""First of all with the branch at Saint-James in Neuilly-sur-Seine, then with that on the Avenue de la Grande Armée, in the 16th [Paris arrondissement]. This authorisation allowed me to withdraw 50,000 euros in cash per week.""
""For a long while I used to give these sums [of money] directly to André Bettencourt. Then from the beginning of 2007, because of the worsening health of Dédé, –that was his nickname in the household, –I gave them to Patrice de Maistre.""
Patrice de Maistre, Liliane Bettencourt''s wealth manager, is at the centre of the conversations that were secretly-taped by her butler.
Asked by Mediapart who the cash withdrawals were made for, Thibout replied: ""Part of it was used to pay doctors, hairdressers, and minor personnel and so on. And another part was for politicians.""
"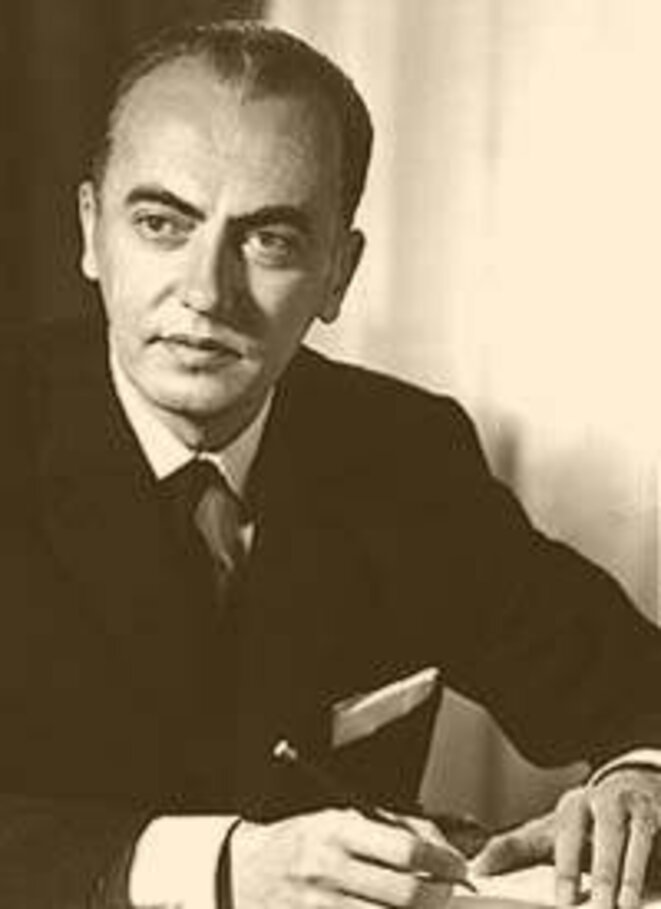 Right-handed: André Bettencourt in 1957.
"Dédé, and he never hid the fact, –had always financed the Right,"" she continued. ""It was like a parade of politicians in the house, they came above all at election time. Dédé really splashed out. Each of them came to get their envelope. Some even amounted to 100,000 euros, or 200,000 euros.""