Russian billionaire Dmitry Rybolovlev, who since 2011 is the majority shareholder and chairman of French football club AS Monaco, also owns, in all secrecy, an offshore investment fund that bought financial stakes in players, including some who played for his Riviera club.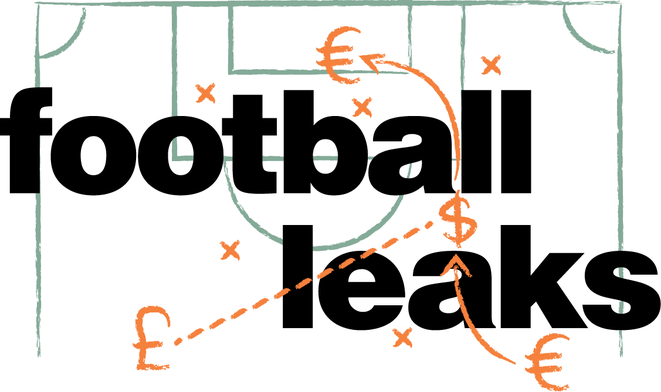 The business operated in partnership with influential Portuguese football 'super-agent' Jorge Mendes, who played a major role in the transfers of players to and from AS Monaco, according to documents from the whistle-blowing Football Leaks platform, obtained by German weekly news magazine Der Spiegel, and analysed by Mediapart and its partners in the journalistic collective European Investigative Collaborations (EIC).
Rybolovlev, 50, owns 66.67% of AS Monaco, while the remaining 33.33% is owned by the Monaco royal family.
The paper trail behind the revelations begins with a contract signed on June 30th 2014, when a Cyprus-registered investment fund called Browsefish Limited bought financial stakes, ranging from 30% to 40%, in six players then part of the Portuguese team Braga. One of the players was Rafa Silva, now aged 23, a midfielder who plays for the Portuguese national team and who is today with Benfica.
At the time, the system of Third-Party Ownership, or TPO, was accepted by a number of national football authorities, although not in France, on condition that the third parties did not belong to the club that sold or bought the players in question.
TPO is a system whereby a player's economic rights are owned in stakes by investors. These could be individuals, companies or funds, who were then subsequently entitled to cash in a proportionate part of the player's future transfer fee. The practice was outlawed in May 2015 by football's worldwide governing body, Fifa, whose president Gianni Infantino has likened the system to "modern slavery".
The June 2014 contract stated that the address for Browsefish was the same as that of another company, Rigmora Holding Limited, domiciled at "Le Formentor, 27 avenue princesse Grace, Monaco" (see extract below). Rigmora is in fact the family office of Dmitry Rybolovlev, a private firm which manages a large part of Rybolovlev's vast wealth. Both Rigmora and Browsefish are registered in Cyprus at the same address in the island's southern city of Limassol, which is also the address of Neocleous & Co, a legal practice which oversees Rybolovlev's offshore structures.

An extract of the TPO contract between Portuguese club Braga and Browsefish, whose address is indicated as being the same as that of Rigmora Holdings, the Cypriot-registered company of Dmitry Rybolovlev. © EIC
If presiding over a club while also holding a financial stake in football players might appear incompatible from an ethical viewpoint, the issue becomes all the more questionable when a TPO deal concerns a player who joins the third-party owner's club. That was what happened in the case of Brazilian right back Fabinho, whose agent is Jorge Mendes. Fabinho signed a permanent contract with Monaco in 2015 after two years at the club on loan from Portuguese side Rio Ave.
By 2013, Mendes, one of the football world's most influential agents (who represents, among others, manager Jose Mourinho, currently at Manchester United, and Real Madrid's Portuguese star player Cristiano Ronaldo), had made AS Monaco something of a permanent annexe to his business dealings. He was responsible for the arrival at the club of Columbian striker Radamel Falcao, Columbian midfielder James Rodriguez, Portuguese midfielder João Moutinho and his compatriot, the centre-back Ricardo Carvalho.
According to a report in French daily Libération, in 2013 AS Monaco spent a total of 130 million euros on players bought via Mendes (against a total budget spent on new signings of 166 million euros). Some of them were to leave the club just the following year, and sometimes at a comfortable profit - demonstrating Mendes's talent for making money in all disregard for questions of conflict of interest.
Mendes, 50, was both the agent and in some cases part-owner of the players, and was highly influential in AS Monaco's policies, receiving the benediction of club chairman Rybolovlev who arrived at the Riviera club while still something of a novice in football.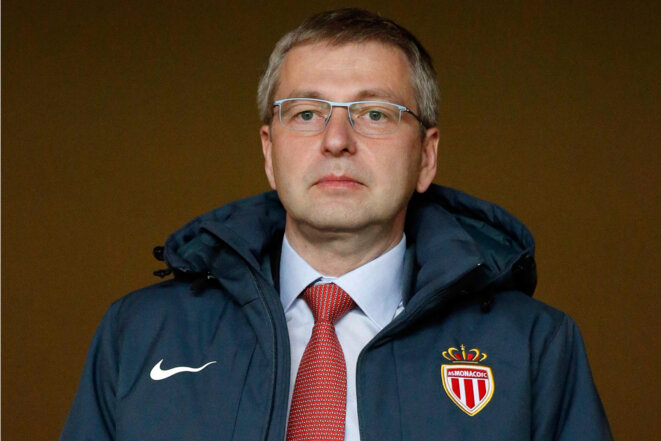 AS Monaco owner and chairman Dmitry Rybolovlev. © Reuters
Neither Dmitry Rybolovlev nor Jorge Mendes followed up Mediapart's request to them for an interview.
The Russian billionaire had earlier made his fortune by attaining a controlling stake in Russia's largest producer of potassium fertilizers, Uralkali, which he sold in 2010 for 6.5 billion dollars.
Rybolovlev has made headlines over the saga of his divorce, notably when he successfully appealed against a Swiss court's ruling in 2014 that he pay his former wife Elena a settlement of 4.5 billion dollars, then described as the most costly divorce in history. In 2015, the pair eventually agreed a confidential settlement, thought to be worth 600 million dollars.
According to several sources, Rybolovlev and Jorge Mendes are close. Mendes was among the guests invited to celebrate Rybolovlev's daughter Ekaterina Rybolovleva's 25th birthday party in June 2014 on the Greek island of Skorpios, once the private property of Aristotle Onassis, which Rybolovlev bought for Ekaterina in 2013 from Onassis's granddaughter Athena. The birthday party, also attended by several ministers from the Cyprus government and the wife of Cypriot president Níkos Anastasiádis, lasted three days during which no photographs were allowed. Cristiano Ronaldo, Mendes's most famous client, was also invited but did not attend.
Also in 2014, Rybolovlev and Mendes were present together for a gala of the US foundation for AIDS research, amfAR, held on the sidelines of the Cannes film festival, where they sat at the same table amid an attendance of showbusiness stars and influential world figures. The cost of reserving a table at the event is about 100,000 dollars.
Rybolovlev's secretive investment fund Browsefish was created on December 5th 2013, when Rybolovlev and Mendes were already close acquaintances, and the company had many dealings with Mendes's Portugal-based firm Gestifute which provided services both as agent for players and for TPO deals.
Documents from a confidential audit carried out by PricewaterhouseCoopers, and seen by the EIC, show that, between January 2014 and June 2015, the sale of stakes in players to Rybolovlev's investment fund represented 87% of the TPO activities of Gestifute, which made a profit of 6.85 million euros on the deals. In the case of one player whose name was not disclosed in the audit documents, his economic rights for which Gestifute had originally paid 150,000 euros were sold on to Browsefish for 2.88 million euros.
An extract of the audit of Jorge Mendes's company Gestifute by PricewaterhouseCoopers, where the economic rights of "Player 11" are recorded as having been sold to Dmitry Rybolovlev's investment fund Browsefish for 19 times the original sum paid by Gestifute. © EIC
Among the TPO deals involving the two companies was the acquisition by Browsefish, on January 2nd 2014, of a 48.5% stake in the Brazilian footballer Fabinho, who was then an emerging 20-year-old. The stake bought by Browsefish was exactly half the 97% stake in Fabinho originally bought by Mendes two years earlier in a deal with the player's Portuguese club Rio Ave. That 97% stake cost Mendes 1 million euros, while Rybolovlev's company would buy half of that share, plus a stake in two lesser-rated players, Algerian striker Nabil Ghilas and Portuguese midfielder Vitor Emanuel Cruz da Silva (aka 'Vitor'), for 2.325 million euros.