Members of the French Football Federation's National Technical Board, including the France team coach Laurent Blanc, have secretly approved a quota selection process to reduce the number of young black players, and those of North African origin, among the country's youth training centres which groom potential candidates for the national team, Mediapart can reveal.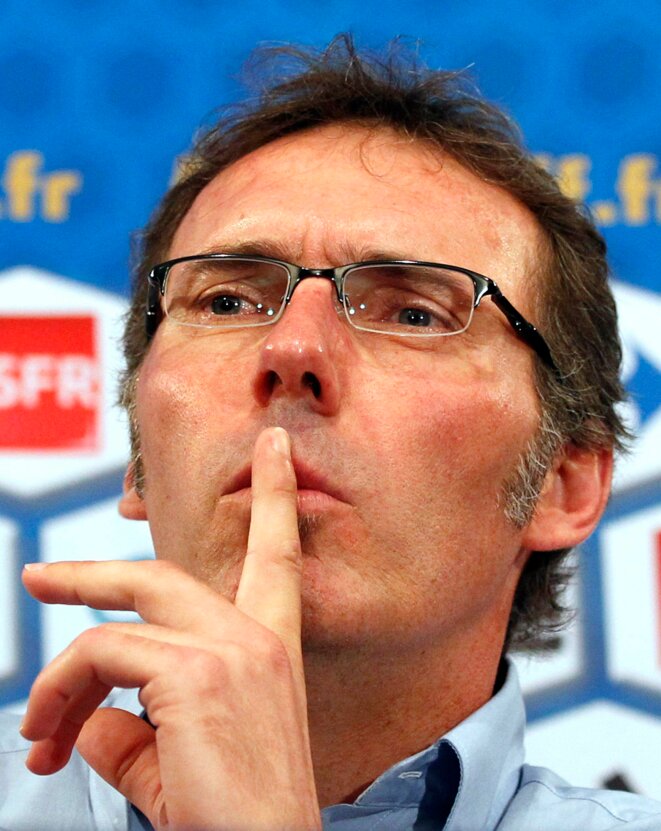 Laurent Blanc. © (Reuters)
The plan, presented in November 2010, involves limiting the number of youngsters from black and North African Meghrebi origin entering the selection process in training centres and academies as early as 12 and 13 years of age.
Sources inside the French Football Federation (FFF), who have expressed outrage at the plan, have told Mediapart that a number of training centre directors were notified of the quota stipulations over recent weeks. Among the centres made aware of the quota plan is the French National Football Institute, the INF (Institut National du Football ), based at the Clairefontaine national training centre west of Paris.
Clairefontaine is a renowned FFF training academy that has coached many of France's top football stars, including Thierry Henry, Nicolas Anelka, Louis Saha and William Gallas.
According to several people present at meetings within the FFF, François Blaquart, the newly-appointed head of the Federation's National Technical Board (DTN), and who as such is effectively one of the most influential figures in France's most popular sport, has, along with several other members of the DTN, successfully argued for a plan to implement a discrimination process.
Mediapart understands that Blaquart proposed a quota that set a 30% cap on the selection at training centres of certain categories of youth players during a DTN meeting on November 8th 2010. Sources told Mediapart that Blaquart warned those present that "this must not be said".
Mediapart has also learnt that, during the November meeting, France national team coach Laurent Blanc said he was "favourable" for a change in the selection criteria for youth talent as of the age of 12 to 13 years in order to favour those who sources said he described as having "our culture, our history". The sources added that Blanc cited the current would football champions Spain, reportedly saying: "The Spanish, they say 'we don't have a problem. We have no blacks'".