France has put forward a proposal for an 'equalisation tax' that aims to make internet giants contribute to the public purse in proportion to their size. French finance minister Bruno Le Maire took the proposal, outlined in a letter co-signed by his German, Spanish and Italian counterparts to the Ecofin meeting of finance ministers in Tallinn, Estonia on September 14th-15th and won agreement to consider it.
The plan, which France sees as a way to speed up existing efforts to end the internet giants' fiscal impunity, also has official support from Slovenia, Greece, Austria and Bulgaria. But in the event the discussion did not go very far. In its final declaration from the meeting, the European Commission said it would take the proposal into account in its deliberations on devising a fair taxation system for the digital economy. It is due to report back on these deliberations around the end of the year.
The principle of an equalisation tax is simple on paper. The so-called GAFA companies – Google, Amazon, Facebook and Apple, but also Uber, Booking.com, Airbnb and Twitter – use fiscal optimisation to keep their tax liabilities out of the reach of corporate tax in countries where they operate. They pay tax primarily in their fiscal bases, which are located in countries where they benefit from very low corporate tax rates – or, as with Apple in Ireland, rates negotiated with the government that are even lower than the country's own corporate tax rate. The equalisation tax would be levied on their turnover in a given country, to make up for the corporate tax on profits that these groups avoid paying in that country.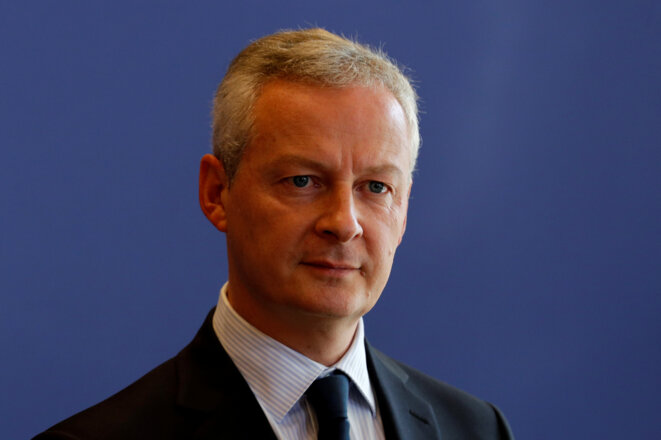 The man behind the initiative: Bruno Le Maire, France's minister for the economy and finances. © Reuters
For Paris, this proposal is not out of step with the other tax reforms being considered at European and international level. The European Commission is currently working on
two initiatives
, one for harmonising the rules for calculating taxable profits (known as the Common Consolidated Corporate Tax Base or CCCTB) across the European Union, and another for resolving double taxation disputes within the Union.
For the moment only the former is seeing some progress, and it is important because of its highly complex definition of 'permanent establishment'. Many internet giants avoid tax by claiming that they are not permanently established in a country, even when they have significant business there. This has led to lengthy deliberations on how to define 'digital presence'.
In parallel, the Organisation for Economic Cooperation and Development (OECD) has been working on the same issues and is due to make proposals of its own on the subject from November this year. But officials at the French Finance Ministry say this is all too slow, and that is why taxing turnover is necessary before more permanent solutions can be found.
The French plan certainly reflects growing awareness of the problem. It has been welcomed officially almost everywhere, including by Pierre Moscovici, European Commissioner for Economic and Financial Affairs, Taxation and Customs – and a former French finance minister - in an interview with financial daily Les Echos. But he remained cautious, saying: "We will put various options on the table and weigh the pros and cons."
Manon Aubry, who follows the subject at Oxfam France, welcomes the plan but cautions that even if it brings the question of taxing multinationals to centre stage again, "it will not in itself be able to solve the problem". Émilie Cariou, a Member of Parliament for President Emmanuel Macron's La République En Marche (LREM) movement and a member of the National Assembly's finance committee, expresses doubts about the plan. For it actually raises more questions than it answers.
Firstly, there is the definition of turnover. The companies it targets are based in countries that are very attractive from a tax point of view, and they register their sales in those countries. For example, a Uber invoice is registered in the Netherlands. Hence the difficulty of defining sales on a given territory before having resolved the question of digital presence. "We will find ourselves facing the same problem as for calculating profits," Aubry remarked.
French Finance Ministry officials explain that there is already a system of redistribution for Value Added Tax (VAT) purposes for digital services, which would allow turnover to be calculated. But several internet giants, such as Facebook or Google, do not pay VAT. "Booking.com and Google do not have the same business and it appears difficult to create the same tax for such different businesses," said Cariou.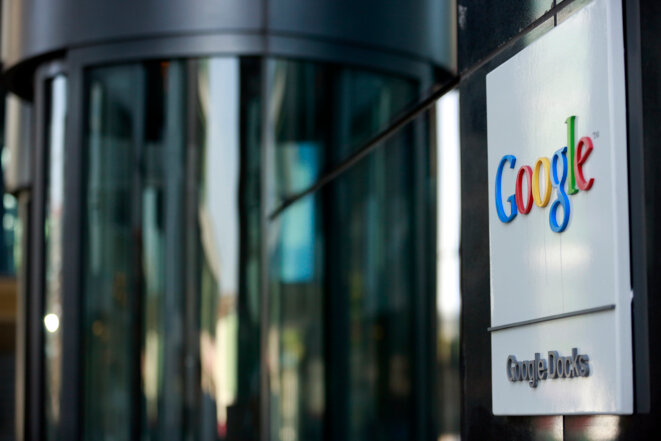 Google's headquarters in Dublin. © Reuters
Another problem: how to define the scope of an equalisation tax. The Finance Ministry says it does not seek to tax other companies besides those targeted. But how can such a measure be limited to companies that are in fact very different, without including others on the way? "The problem is that there is no digital economy, but a digitalisation of the economy," said Cariou. So setting apart certain groups as a target for the equalisation tax is far from simple.
The Finance Ministry intends to get round this by saying that the tax is designed to equalise corporate tax. In other words, there will be a form of complementarity between this tax and corporate tax that would exempt companies that pay corporate tax. But this also poses problems.
Several groups that are not normally considered as belonging to the GAFA-style economy do in fact pay corporate tax in France, but use fiscal optimisation to reduce their liability. Will they be exempt from the equalisation tax, and if so, on what basis? Nor is it clear what rate will be applied if the equalisation tax is set in relation to a representative corporate tax rate. The current nominal rate in France is 33.3%, but this is due to fall to 25% in 2022, and big corporations in fact mostly pay under 10%.
And above all, how can the representative corporate tax rate be defined before it is known how to calculate corporate tax, in other words before the question of defining digital presence is resolved and before the discussions in Brussels and at the OECD on the subject are concluded? "This proposal shows that the corporate tax system is no longer working today, it is no longer appropriate, but it does not yet bring a real response to the problem," Aubry said.
Cariou is unhappy with the method behind the equalisation tax, saying the point is to tax profits, while a tax on turnover could end up taxing companies making losses. "If we continue with this logic, we run the risk of finding ourselves faced with a risk of offshoring services, which would leave Europe and stop paying corporate tax completely," she warns. In any case, taking only turnover into account could lead to new types of tax avoidance, facilitated by technology.
Political opportunism?
So this tax proposal seems to have little substance at the moment and the Finance Ministry's work on it appears to be at an embryonic stage with a great deal of complex work still to be carried out. It not clear, therefore, that setting up this tax on turnover could be "simpler and quicker" than procedures currently underway, as the French government claims.
But an even greater obstacle to progress on the matter is the fact that fiscal questions require unanimous approval at European level.
Even if the Commission were to take on board the French plan and submit a project along those lines to the European Council at the end of this year or early next, as the Finance Ministry hopes, it would appear impossible to get unanimity. Countries that currently gain from a tax windfall from GAFA companies could well block any plan, with Ireland chief among them.
Some Finance Ministry officials claim privately that Ireland's attitude may have changed because of the economic crisis that followed the 2008 financial crisis, which they say undermined the Irish economic model, and also because of international pressure. But this does not seem very likely. The Irish economy rebounded rapidly not because of the methods imposed by the European troika but because it maintained its low tax rates, and even broadened them, argues Aidan Regan, a professor at University College Dublin.
Ireland experienced a banking crisis, not a crisis in its low-tax model. During the crisis, governments fell over themselves to safeguard the fiscal advantages benefiting GAFA companies. This was even a driver of austerity policy itself – public spending was squeezed so as to avoid raising taxes. So it is hard to imagine Dublin abandoning the very thing for which the Irish endured sacrifices during the crisis, simply because of pressure from Europe.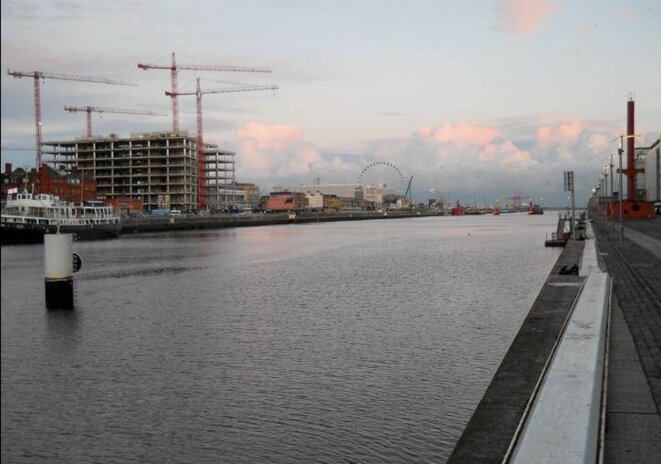 Dublin docks: getting Ireland to agree to the new tax will not be plain sailing. © (LL)
In fact, Ireland has too much to lose to give in to such pressure. Its government has already rejected a suggestion of abandoning unanimity on fiscal matters made by European Commission President Jean-Claude Juncker in his State of the Union speech on September 13th. The next day Seamus Coffey, head of the Irish Fiscal Advisory Council who wrote a report on corporate tax policy, said the
European tax harmonisation plan
was a greater threat to Ireland than the UK leaving the EU.
The same day the Irish Times wrote in an editorial: "In the past tax policymaking here has at times been too beholden to the demands of corporate Ireland. Better now to keep our approach in line with best international standards and thus give ourselves a better position to fight off threats from other EU states, many motivated by trying to grab revenue rather than any higher goal."
In other words, Ireland would only enter a phase of compromise on these matters if there were an international accord, which makes the French plan largely symbolic.
The only option would be to get round the problem of unanimity by setting up reinforced cooperation between interested countries, which is seen as a possibility at the French Finance Ministry – although it would prefer to see through the European solution first. But Finance Commissioner Moscovici warns against "patching up national solutions that could lead to discrepancies between fiscal systems that companies exploit to evade paying tax".
Indeed, how can a tax on turnover be imposed in only a few countries in a single market where capital, goods and services circulate freely? And in any case, such reinforced cooperation does not always work all that well. The European financial transaction tax (FTT), which has just been put on the back burner even though President Macron would like it to be discussed again, is a perfect example of this.
The French plan seems to be, more than anything, about making a statement of intent. It is first and foremost a communication exercise that aims to make people believe that this fundamental problem is being tackled, which is far from being the case. Politically it is clearly part of the French government's strategy to counter the accusation that it favours the rich in its economic decisions and to show that it is not only carrying out budget cuts, but also fighting against tax evasion and optimisation. The recent announcement by minister of public action and accounts Gérald Darmanin in Libération that the ministry's unit that allows tax evaders to wipe the slate clean with the tax authorities is to be closed should also be viewed in this context.
But the French proposal does show that recent events, in particular the European Commission's ruling on Apple's tax benefits in Ireland and a French court siding with Google in a tax adjustment case, have made the subject central to public debate. It will not be possible to pretend that half-baked solutions will do.
Pressure continues to mount for finding a real response to tax optimisation by GAFA companies. And the European Commission and OECD proposals due at the end of the year will only reinforce that pressure.
---------------------------------------------------------------------------------
The French version of this article can be found here.
English version by Sue Landau