During Van Ruymbeke's November 15th questioning of Millon, who as defence minister was responsible for the DGSE, the judge referred to 'The Contract' as "the book". He asked Millon: "Did the Ministry of Defence task the secret services to trace the movements of funds from retro-commissions as you indicated while citing [the names of countries] to the authors of the book (page 225)?"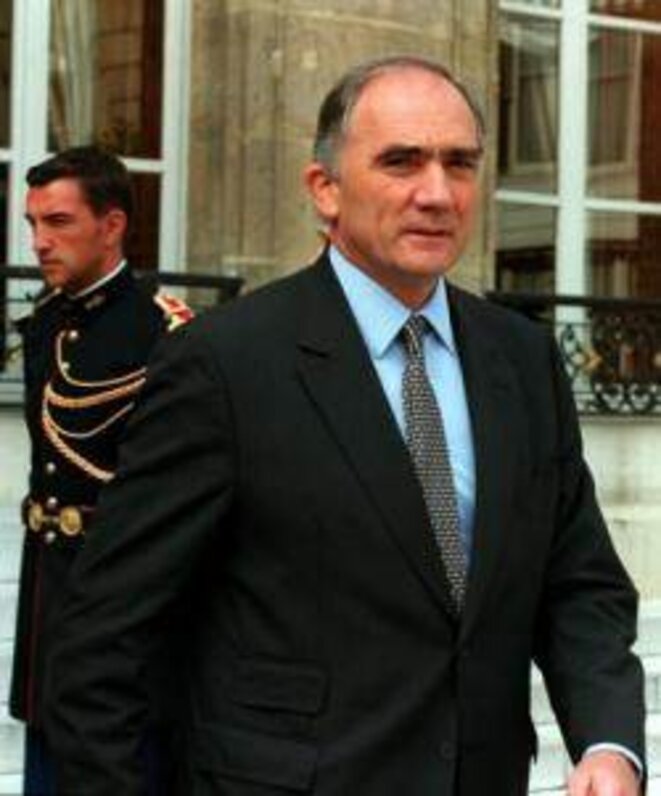 Crucial evidence: former defence minister Charles Millon. © Reuters
Millon replied: "I told them exactly that the DGSE had investigated whether there were deposits of sums that came from commissions linked to armaments, and it appeared that there were movements in the countries cited by the authors, but the DGSE never managed to find solid proof of these deposits and movements. It was Dewatre who supervised these operations."
When Van Ruymbeke questioned Dewatre on this point earlier this month, the former secret service chief replied: "I think Monsieur Millon has confused the service concerned. I have never supervised this type of operation concerning arms sales, neither to look for traces of commissions, nor to look for retro-commissions. That is an affair concerning purely French interests, and the DGSE works only on abroad."
Dewatre also denied being involved in any of the phone taps mentioned by Millon, although the former defence minister did not specify the actual service involved. In his testimony, Millon told the judge: "I asked for them from the Prime Minister, Monsieur [Alain] Juppé, in the person of his principal private secretary, Monsieur Gourdault-Montagne, who is today an ambassador. It was my principal private secretary, Jean-Louis Chaussande, who contacted him. François Lépine, Patrick Molle and Pierre-Louis Dillais had received death threats and that was the reason the phone taps were ordered. It involved an official procedure, the taps having been carried out by, I think, the centre at the Invalides."
Dewatre told Van Ruymbeke that he had no recollection of having "solicited nor read the transcripts" of the phone taps regarding death threats made to the defence minister's private staff. The taps could have involved a service called the DPSD, whose mission is the protection of defence personnel, he told the judge.
The former DGSE chief also contested Millon's statement that he received verbal reports from DGSE agents. "I am astonished by Monsieur Millon's words because it is the general director of the DGSE who is the usual correspondent for the Minister of Defence, or his private secretary, neither of whom, from recollection, raised with me the subject of problems about the arms market," he told the judge. "I cannot say whether they had contacts with other members of the DGSE."
-------------------------
English version: Graham Tearse