DSK lawyer plans picture ban
Amid the political outcry at the scenes that have been running almost non-stop on French TV news programmes since Sunday, French broadcast media watchdog the CSA, (le Conseil supérieur de l'audiovisuel), on Tuesday issued a communiqué calling on broadcasters to employ "the greatest restraint in the broadcasting of images concerning the accused involved in penal procedures". It warned that French law "punishes with a fine the broadcasting, in any form, of an image that shows a non-convicted person, whoever that is, in handcuffs or being coerced."
"The principle of free speech and the right to information should not ignore the fact that such images are susceptible to bring prejudice to the respect of the dignity of these people," it added, without ever citing the name of Dominique Strauss-Kahn.
Dominique de Leusse de Syon, a French lawyer acting for Strauss-Kahn, told France Info news radio station Tuesday that he was considering launching lawsuits against media organizations that broadcast or printed images of Strauss-Kahn in handcuffs. "In the two or three coming days, if not tomorrow, a decision will be taken about the follow up to be given to these various images [...] "because they bring prejudice to the dignity of Dominique Strauss-Kahn and to his right to be presumed innocent according to French law," he said.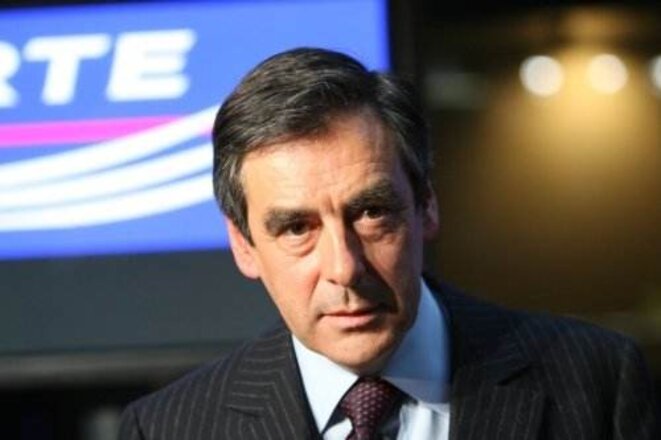 However, the exact legal position remained unclear Tuesday, notably because the images did not relate to a trial in France, and therefore could not prejudice Strauss-Kahn in a judicial sense.
Meanwhile, French Prime Minister François Fillon showed less concern for Strauss-Kahn in comments he reportedly gave to a meeting of Members of Parliament from his ruling conservative-right UMP party Tuesday. "If the events for which Dominique Strauss-Kahn is accused of were to be proved true, we will be before a very grave act that allows no excuse," he was reported to have told the MPs.
Feminist groups on Tuesday echoed comments made by French ecology and transport minister Nathalie Kosciusko-Morizet, who deplored the consideration given to Strauss-Kahn beyond that, if any, shown to his alleged victim in many of the public statements issued by politicians. "There is a presumed victim, the chambermaid, who has the right to be respected, no-one talks of her," said the minister on Monday. Strauss-Kahn had "little by little pinched the place of the victim" said Emmanuelle Piet, a doctor and president of the association Collectif féministe contre le viol ('Feminist collective against rape') in an interview with weekly magazine Le Nouvel Observateur, published on its website Tuesday. "If it is a grave matter to accuse someone who is presumed innocent, it is just as grave to directly throw suspicion on the account of the plaintiff," added Talia Breton, co-head of the feminist group Osez le feminism ('Dare Feminism').
---------------------
See Mediapart reports on the arrest of Dominique Strauus-Kahn here and here, our earlier report on his position as French presidential candidate here, and a separate report on the IMF's role in Tunisia here.