The investigators of the anti-terrorist division of the Police Judiciaire (police specialised in criminal investigations, very broadly equivalent to the UK police Criminal Investigation Department, the CID), mandated by Judge Trévidic to pursue his investigations, have been unable to retrieve other documents considered equally important. These concern all the biographical data relating to Mustapha Abdallah, a former chauffeur for the Agence française de développement (French Development Agency, the AFD), in Algiers.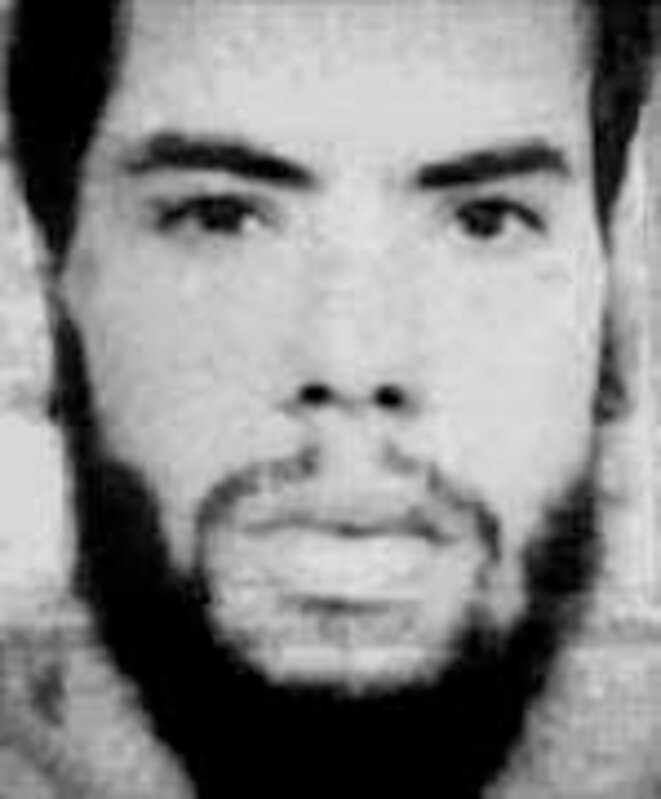 'Tolerated': Djamel Zitouni.
On April 30th 1996, one month after the monks were kidnapped, Abdallah gave the French embassy proof that the monks were alive in the form of a recording of their voices, along with a message from the GIA's Djamel Zitouni. (Two years earlier, Abdallah's brother was killed by the the French gendarmerie elite special operations unit, the GIGN, during their assault at Marseille airport in December, 1994, on an Air France Airbus hijacked by a GIA commando on a flight from Algiers).
In a report dated October 12th 2010, French police officers investigating under Trévidic recorded that, on the strength of elements transmitted to them by the French embassy in Algiers: "Research undertaken in the safe of the Agence française de développement in Algiers as well as at its headquarters in Paris have not enabled us to find the file on this former agent [Editor's note: of the AFD]." In an e-mail dated October 1st 2010, the former head of the AFD in Algiers, Jean-Yves Clavel, told the current director, Claude Dorwling-Carter, that regarding Abdallah, "there is nothing in the files, except the letter advising him of his redundancy, the pay slips and the final redundancy letter of mid-August 1995."
The disappearance of the Abdallah file is all the more more intriguing given the fact that several witnesses questioned over recent weeks by Judge Trévidic have said his identity as a GIA emissary was well-known to both the French embassy in Algiers and to French intelligence services as of 1996.
--------------------------
English version: Alison Culliford
(Editing by Graham Tearse)