Mediapart has learnt from several sources in the world of finance that former French budget minister Jérôme Cahuzac's assets secretly placed in an account with a subsidiary of the Swiss bank Julius Baer in Singapore were not held in his own name but in that of a Seychelles-registered company.
Cahuzac, 60, who resigned as budget minister in March after a judicial investigation was launched into Mediapart's revelations that he held a foreign account, used his own blog to make the public confession on April 2nd that he had held an account abroad "for some 20 years" and that it latterly contained 600,000 euros. Until then, he had spent four months vehemently denying Mediapart's reports, both before parliament and via the media.
To all evidence, the Seychelles company, Cerman Group Limited, served as a smokescreen to protect the minister
At the time of his confession, Cahuzac said in the statement published on his blog that "I have already sent the necessary instructions so that all of the assets held in the account, which had not been added to for some dozen years, amounting to about 600,000 euros, be transferred on to my bank account in Paris."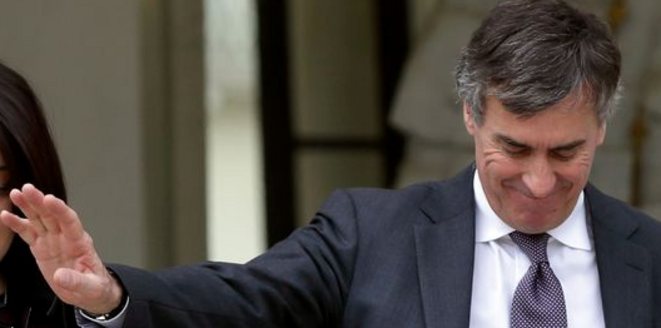 Jérôme Cahuzac le 9 janvier à l'Elysée © Reuters
The transfer of part of those funds back from south-east Asia passed through the Seychelles-based company before being forwarded on to an account in his name in Paris, Mediapart has learnt
The Seychelles has no bilateral fiscal agreements with France, with which it shares no information regarding tax matters. Companies established in the Indian Ocean archipelago are not liable to taxation, nor are they required to publish their accounts, allowing beneficiaries to hide behind pseudo directors who act as front men.
But the geographical web behind Cahuzac's account includes Dubai, well-informed sources have told Mediapart. According to their information, Philippe Houman, a Swiss lawyer resident in the United Arab Emirates' city, held the principle mandate for ordering operations on Cahuzac's account, at the very least during 2013. Houman heads several companies registered in London and Geneva, whose activities include advising on financial and artwork investments, and is the manager of two property companies in France. He moved to Dubai in, or around, 2010, following moves by the Swiss fiscal administration to cooperate, at least partially, in an exchange of information with the fiscal authorities of European countries.
Houman's CV illustrates his activities with the Reyl bank, with whom Cahuzac placed his hidden assets. Until March this year, he had sat on the board of one of the Swiss bank's subsidiaries, Reyl Asset Management SA, alongside Dominique Reyl, the bank's founder, and Dominique Reyl's son, François, the bank's current chairman.
Mediapart tried to enter into contact with Houman via a Geneva lawyers' practice with whom, according to sources, he is believed until recently to have had a sub-let agreement for use of an office during the summer. However, Houman did not respond to Mediapart's attempts to interview him.
His resignation from the board in March, as the unfolding Cahuzac scandal neared its height in France, and shortly before Cahuzac made his public confession. It is unclear whether Houman's resignation was made on his own initiative or whether he was urged to leave by the board of Reyl Asset Management.
It also remains unclear what role he might have played in the financial structures put in place by Reyl in 2009 to transfer Cahuzac's assets from Switzerland to their final destination in Singapore.