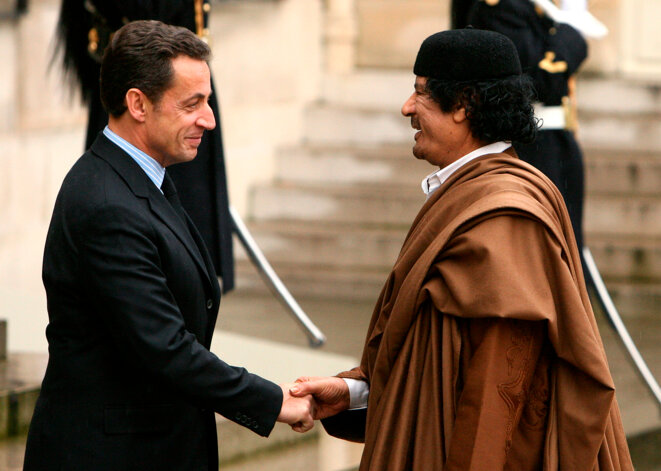 MM. Sarkozy et Kadhafi, en 2007, à l'Elysée. © Reuters
François Gouyette, who is now ambassador to Tunisia but was France's man in Libya from 2008 to 2011, has revealed to judges that two different well-placed Libyans told him that there had "indeed" been funding by Muammar Gaddafi's regime of Nicolas Sarkozy's successful bid to become French president in 2007. The fluent Arabic speaker also told the investigating magistrates that the Libyan document published by Mediapart in April 2012 revealing the illicit funding looks genuine. His intervention follows a whole string of senior figures from Libya, both friends and foes of the late Gaddafi, who have confirmed that the financing of the Sarkozy election campaign took place. Fabrice Arfi and Karl Laske report.
A judicial investigation has been opened into evidence obtained via police phone taps that Nicolas Sarkozy and his lawyer Thierry Herzog received highly confidential information from a senior French magistrate about two legal cases involving the former French president. In exchange for the illicitly-gained information, Sarkozy was allegedly asked to use his influence to obtain the appointment of the the magistrate, Gilbert Azibert, to a lucrative retirement post on Monaco's state council. Michel Deléan reports on the latest developments in an affair that has rocked France's political and judicial establishment and which may announce the end of Sarkozy's planned return to politics.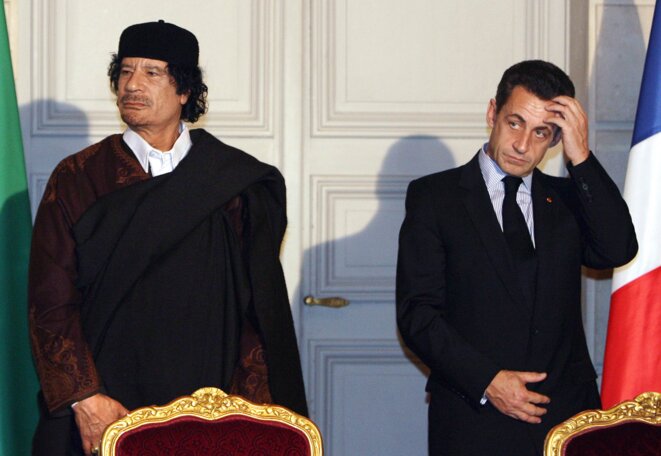 © Reuters
Mediapart can reveal compelling new evidence that President Nicolas Sarkozy's successful 2007 election campaign was partly funded by former Libyan dictator Muammar Gaddafi. A document signed by a senior figure in Libya in 2006 and recently obtained by Mediapart states that the regime approved a payment of 50 million euros to back Sarkozy's campaign, following a meeting with one of his most trusted political allies. The explosive revelation is certain to fuel calls for a full-scale enquiry into the funding of the president's last election campaign. Fabrice Arfi and Karl Laske report.