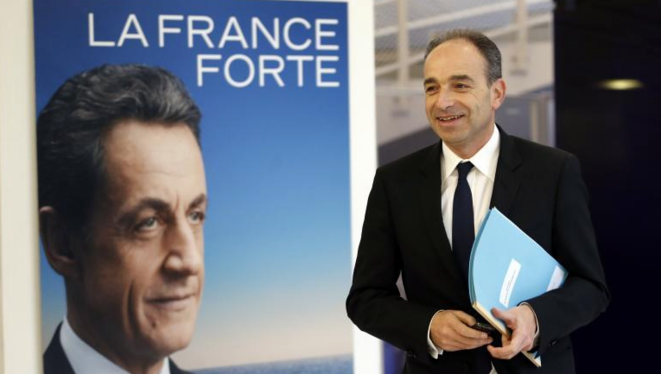 © Reuters
In recent days six people have been placed under formal investigation in connection with the presidential election financial scandal that is rocking the main right-wing opposition party, the UMP. Judges are investigating a system of fake invoicing by communications firm Bygmalion in 2012 in which they unlawfully billed the UMP rather than Nicolas Sarkozy's election team for work they did  organising campaign rallies. This was apparently done to avoid the Sarkozy campaign breaching strict rules on how much presidential candidates can spend. This growing scandal is now potentially a major threat to Sarkozy's political comeback, though the former president himself claims he knew nothing of the affair or even the name Bygmalion at the time. Here Mathilde Mathieu, Ellen Salvi and Marine Turchi give a guide to the main players in the so-called Bygmalion affair and the issues at stake.
Following 'active corruption' claims, a fresh investigation is looking into the financing of former president's failed 2012 re-election bid.
The official body that scrutinises election funding has refused to publish its reasons for rejecting Nicolas Sarkozy's accounts for the presidential campaign last year. Now Mediapart has obtained a ruling that the organisation must reveal the reasons behind its decision or risk flouting the law. Mathilde Mathieu explains the background to an obscure administrative wrangle with potentially wide-ranging consequences.
The nominal deficit last year was 4.8% of GDP while public debt rose last year to 1.8tn euros, representing a record 90.2% of GDP.
The latest unemployment figures for France reveal that in December the number of jobless rose for the 20th consecutive month to reach a total of 3,132,900, bringing the number of people made unemployed during 2012 to 284,600. The socialist government has announced a barrage of measures to alleviate the trend, which it underlines began well before it came to power last May. But, as Rachida El Azzouzi reports, the initiatives have come under fire from labour unions and economists as being superficial and incapable of reversing the rise in unemployment that is expected this year to reach a historic high.
The wine estate near Bordeaux will not release a 2012 vintage of its famous sweet Sauternes wine after heavy rains spoiled quality of harvest.
Officials thwart those planning to shelter in one of few places some claim will be spared in prophesied doomsday on December 21.
The new government has warned it will cut its economic growth forecasts for this year and next, which could point to a need for greater austerity.
The national statistics institute says growth this year will be slightly less than the 0.5 percent previously forecast and budgeted by the government.
The final result of the two-round French parliamentary elections will be crucial for the programme of economic and social reforms pledged by newly-elected socialist President François Hollande, and also for his influencing of European economic management. Graham Tearse explains how the two-round system works, what is at stake and the political drama that lies ahead.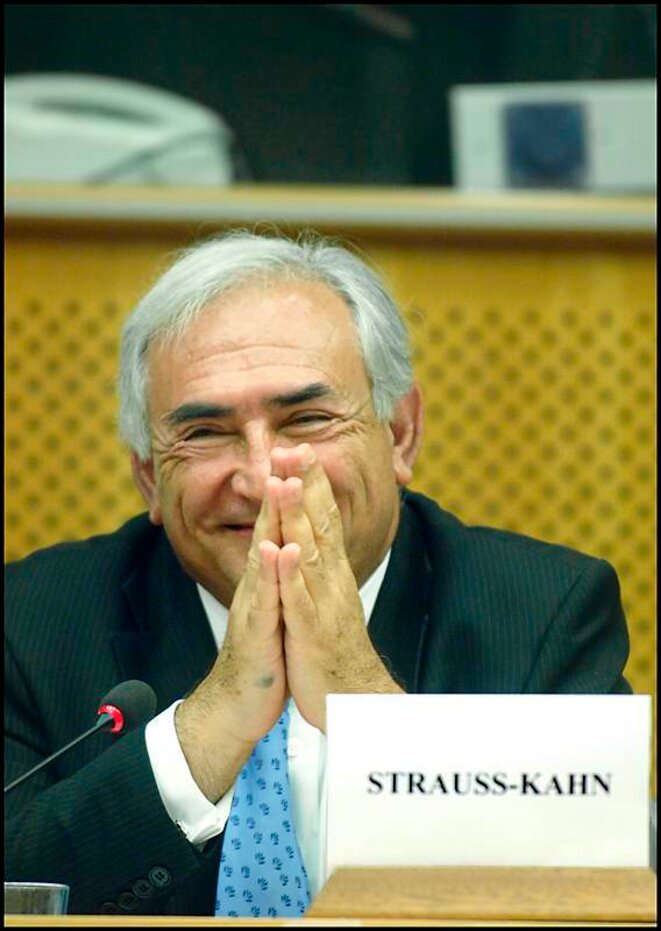 DSK © EU.
Opinion polls have unanimously elected International Monetary Fund chief Dominique Strauss-Kahn (pictured) as France's next president. His huge popularity scores in the surveys show he would beat any fellow Socialist Party rival to become its candidate, and crush incumbent Nicolas Sarkozy in the vote itself. Or could it all be, as some experts warn, just a load of media hype?
Many observers have interpreted the recent French government reshuffle as a sign of weakness on the part of French President Nicolas Sarkozy. On the contrary, argues Mediapart editor François Bonnet, the president has prepared a savvy tactic for re-election.