The number of jobless in France rose by 27,400 in November to total a record 3.488 million, representing a 5.8% rise over the past year.
Experts predict 75 percent chance virus could be imported to France by October 24 and 50 percent chance it could hit Britain by then.
Zero growth in first quarter in France as household expenditure and exports slowed considerably, while Germany's economy grew by 0.8%.
Paris is about to have its first woman mayor in the city's long history. But the certainty that either socialist Anne Hidalgo or right-wing candidate Nathalie Kosciusko-Morizet will take the reins of the French capital after the two rounds of local elections that start this Sunday masks the fact that most French towns and cities will be run by a man whichever of the main parties wins the local vote. An examination of the mayoral election candidates by Mediapart has revealed that the great majority are male, white – and not very young. Lénaïg Bredoux and Ellen Salvi report on the slow progress made by the country's two major mainstream parties in making their politicians more representative of the populace.
The 2014 Michelin Guide has pronounced Arnaud Lallement the latest among just 27 chefs in France to be handed the coveted culinary award.
Director of The Piano to take prestigious role as jury president for this year's edition of the leading European film festival.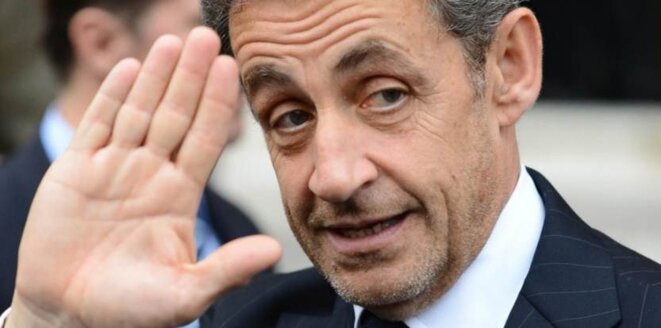 Nicolas Sarkozy, juillet 2013. © (dr)
The media is constantly speculating about the likelihood of former president Nicolas Sarkozy returning to the political fray and ultimately challenging President François Hollande at the next presidential election. Here academic, author and Mediapart contributor Christian Salmon argues that it has always been apparent that Sarkozy would seek revenge for his defeat at the hands of Hollande in 2012, and that the 'will he, won't he' story of his possible return is simply a marketing ploy to get French public opinion acclimatised to the idea. The real issue in 2014, says Salmon, is how to wean France off its addiction to Sarkozyism before it takes hold of the country once again...
The visit, in recognition of 'key role' Australia is playing in the world, will take place around the G20 summit in Brisbane in November 2014.
Production forecasts lowered after rot due to wet weather causes grape losses, adding to damage from poor flowering and summer hailstorms.
The elimination of the Left in the first round of voting in a recent local by-election in which the Front National came top has sparked fevered speculation about how Marine Le Pen's far-right party is likely to perform in next year's crucial municipal elections. A recently-published and detailed analysis of voting trends suggests the FN could have a major role to play in some areas. But, as Mathieu Magnaudeix reports, the study says the outcome will probably depend on how well the economy performs between now and next spring.
Poll suggests Marine Le Pen's Front national could get 24% of vote in 2014 Euro elections and become most popular political party in France.
Next year's first world war centenary, to be launched by François Hollande, may include memorial for the 600 young men shot by firing squad.
The French government says the country's public debt will be a record 95.1% of GDP in 2014, up from 93.4% in 2013.
The huge figure, which represents 95.1 percent of France's GDP, is far higher than previous government estimates.