Keyword: 2017 French presidential elections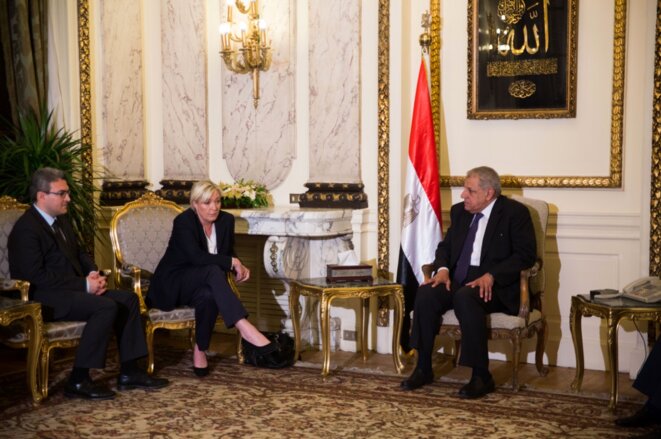 Marine Le Pen meeting in Cairo with then-Egyptian prime minister Ibrahim Mahlab, in May 2015.
France's far-right Front National party is attempting to find funding from abroad for the 2017 presidential election campaign of its leader Marine Le Pen, who has been unable to convince French banks to provide the sizeable loans the party needs. Among potential foreign backers the party has already had contacts with is the United Arab Emirates which, according to one of Le Pen's close entourage, financed an official visit she made to Egypt in 2015. Marine Turchi reports.
The veteran French conservative Alain Juppé, who is currently favourite for his party's nomination to run as presidential candidate in elections next year, has said France can no longer tolerate the situation in Calais where thousands of migrants hoping to enter the UK are stranded, and called for Le Touquet agreement to be scrapped.
France's conservative opposition party Les Républicains is readying itself for primary elections in November to decide who will become its candidate in presidential elections next year. In the debates, and speeches at its annual congress earlier this month, the issue of women's rights has been placed at the fore. But not in the broad context of gender equality, rather as an argument over the issue of Muslim practices in France and the perceptions of a French 'identity'. Ellen Salvi analyses the rhetoric, and the hypocrisy, of a new-found feminism among a party that remains firmly sexist.