Keyword: 2022 presidential election
Former minister says she is open to participating to a primary of conservative party Les Républicains ahead of 2022 election.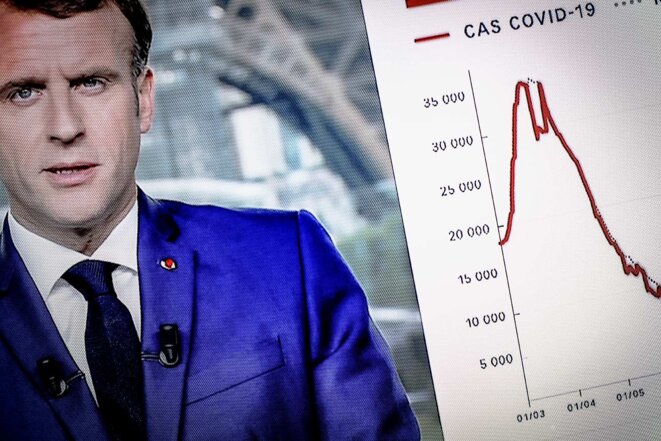 President Emmanuel Macron's televised address on July 12th 2021. © Sébastien Calvet/Mediapart
The French president addressed the nation on the evening of Monday July 12th to announce that all health workers will have to get a Covid vaccination between now and September 15th. In addition, Emmanuel Macron said that citizens will soon require a Covid pass or 'passport' for many social activities; for cinemas from July 21st and for bars and restaurants from the start of August, as well as for train journeys and longer coach trips. At the same time the president took the opportunity to praise his own track record as head of state before and during the Covid crisis and to set out some potentially controversial reforms just months ahead of next April's presidential election. Ellen Salvi reports on the president's latest televised address.