Keyword: 2022 presidential election
Incumbent president Emmanuel Macron is the favourite, but there is a group of colourful characters chasing him including Michel Barnier, Marine Le Pen and Eric Zemmour.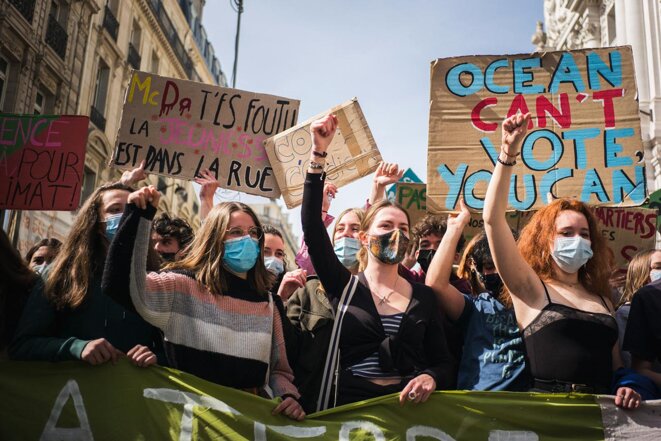 Demonstrators at the March for the Climate in Paris, March 28th 2021. © Photo Thomas Dévényi / Hans Lucas via AFP
As the 2022 presidential election edges closer there are signs that the swathe of young people who have become radicalised over the climate in France since 2018 are now starting to take a closer interest in politics and the need to vote. But as Mathieu Dejean explains in this analysis, the fragmentation on the Left ahead of next April's poll leaves many young 'climate generation' voters distinctly unimpressed.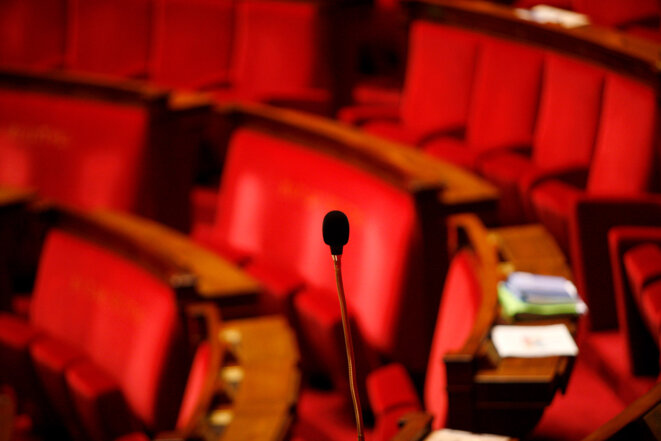 The National Assembly. © Photo Sébastien Calvet / Mediapart
Various factions on the Left are already focussing on the Parliamentary elections in June 2022, in apparent acceptance that they are unlikely to perform well at the presidential election that takes place two months earlier. Opinion polls currently suggest that the battle to be the next French head of state in April 2022 will primarily be between the incumbent president Emmanuel Macron, the far-right and, just possibly, the traditional Right. The subsequent Parliamentary elections, to be held over two rounds on June 12th and June 19th, will meanwhile determine the political influence of the various parties on the Left in the National Assembly. Mathieu Dejean and Pauline Graulle report on the potential horse-trading among the Left ahead of those legislative elections and the impact this may have, too, on the race for the presidency itself.
French president hopes his 'France 2030' plan for hi-tech investment will reverse years of industrial decline 
New figures suggest commentator and polemicist Éric Zemmour would qualify for the second round in the election runoff next spring.
Éric Zemmour is about to begin a book tour, but has not yet announced his candidacy for presidential elections in April 2022. 
Former minister says she is open to participating to a primary of conservative party Les Républicains ahead of 2022 election.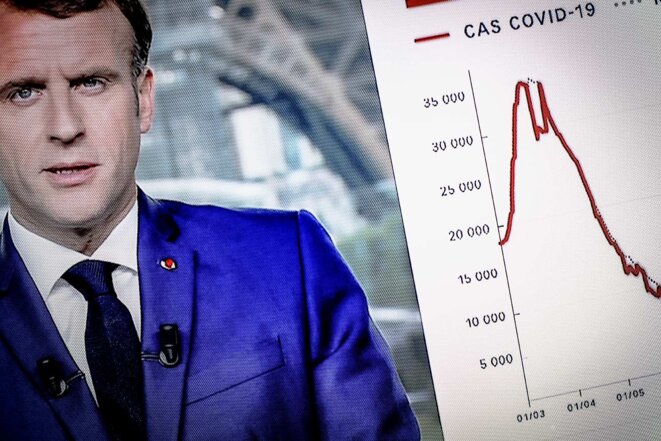 President Emmanuel Macron's televised address on July 12th 2021. © Sébastien Calvet/Mediapart
The French president addressed the nation on the evening of Monday July 12th to announce that all health workers will have to get a Covid vaccination between now and September 15th. In addition, Emmanuel Macron said that citizens will soon require a Covid pass or 'passport' for many social activities; for cinemas from July 21st and for bars and restaurants from the start of August, as well as for train journeys and longer coach trips. At the same time the president took the opportunity to praise his own track record as head of state before and during the Covid crisis and to set out some potentially controversial reforms just months ahead of next April's presidential election. Ellen Salvi reports on the president's latest televised address.