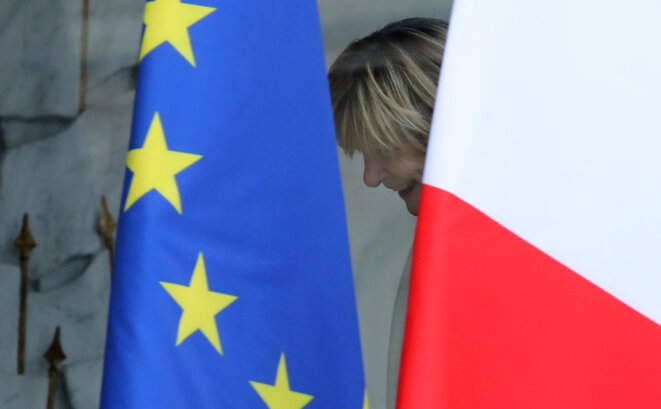 Michèle Marchand at the Élysée in November 2017. © Ludovic Marin/AFP
The "queen of the paparazzi" Michèle 'Mimi' Marchand, who is currently in the news in relation to aspects of the probe into Libyan funding of Nicolas Sarkozy's 2007 election campaign, is reported to be close to Brigitte and Emmanuel Macron. She was a regular visitor to the Élysée at the start of President Macron's term of office in 2017, though became a more discreet presence after July 2018 and the emergence of the Benalla affair, when the president's personal security advisor Alexandre Benalla was videoed beating up protestors. Yet the influential position that the presidential couple granted her at the centre of power in France continues to raise questions, reports Ellen Salvi.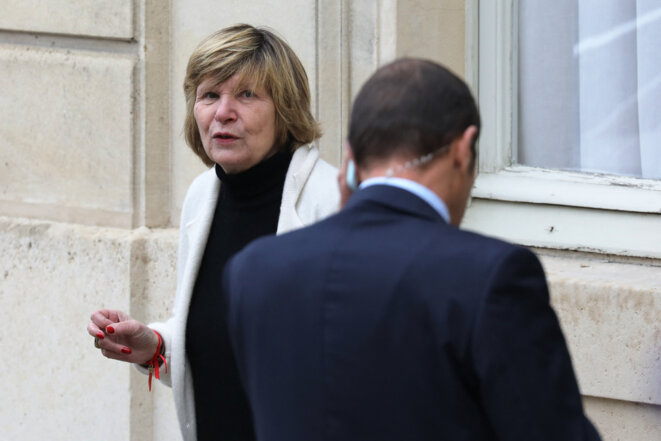 'Mimi' Marchand photographed at the Elysée, November 15th 2017. © Ludovic Marin / AFP
French paparazzi agency boss Michèle Marchand, an influential PR fixer for politicians and confidante of presidents, has been taken into custody for breaching bail conditions. Earlier in June Marchand, nicknamed 'Mimi', was placed under formal investigation for witness tampering and criminal conspiracy in relation to an aspect of the long-running investigation into suspected Libyan financing of Nicolas Sarkozy's 2007 presidential election campaign. But she was subsequently released on bail. However, Mediapart has learnt from several sources that she was taken into detention on Friday June 18th for apparently breaching a condition of that bail. Fabrice Arfi, Karl Laske, Yann Philippin and Antton Rouget report.