Related keywords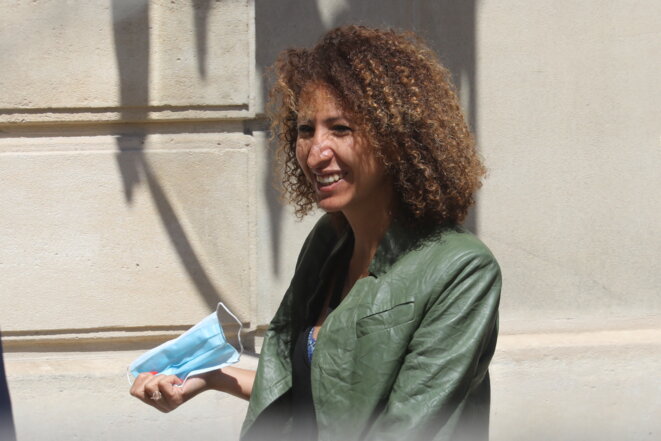 Mayada Boulos, communications advisor to the French prime minister, seen here at the Élysée Palace on June 29th 2020. © Ludovic MARIN / AFP
Mayada Boulos, communications advisor to French Prime Minister Jean Castex, was in charge of a PR campaign to promote Saudi Arabian interests during her previous job with advertising and public relations group Havas. The campaign was on behalf of a foundation created and chaired by Saudi Crown Prince Mohammed bin Salman, the de facto ruler of the kingdom who a US intelligence report released last week said had approved the 2018 murder of dissident journalist Jamal Khashoggi. Antton Rouget reports.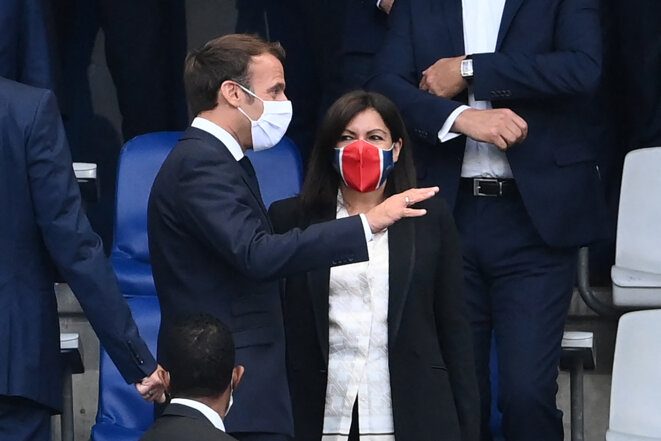 President Emmanuel Macron and Paris mayor Anne Hidalgo on July 24th 2020. © Franck Fife/AFP
The city authorities in Paris, led by mayor Anne Hidalgo, have suggested that the French capital and surrounding region be put under a new lockdown to tackle the worsening Covid-19 virus situation there. This has piled pressure on President Emmanuel Macron who has been described by some as the country's "epidemiologist-in-chief" and who has so far resisted growing calls for a lockdown not just in the capital but across France. As Ellen Salvi reports, the Paris authorities are effectively asking a question that the head of state's supporters are refusing to countenance: what if the French president has got it wrong?
Jean Castex also said the spread of the virus was worrying in 20 French departments – the country's administrative regions – including Paris and the areas surrounding the capital.
PM Jean Castex said a new nationwide lockdown was not on the agenda, but said French citizens needed to be in a state of heightened alert to make sure they contain the spread of the virus while vaccines are rolled out.
In southern France, waters are starting to recede after the worst flooding in 40 years swelled the Garonne River between Bordeaux and Toulouse.
Jean Castex said that the rate of infection had not significantly strengthened over the past two weeks, even if the pressure on French hospitals remained strong.
One health expert said the new measures - imposed instead of another lockdown and which include closing shopping centres - are 'almost meaningless'.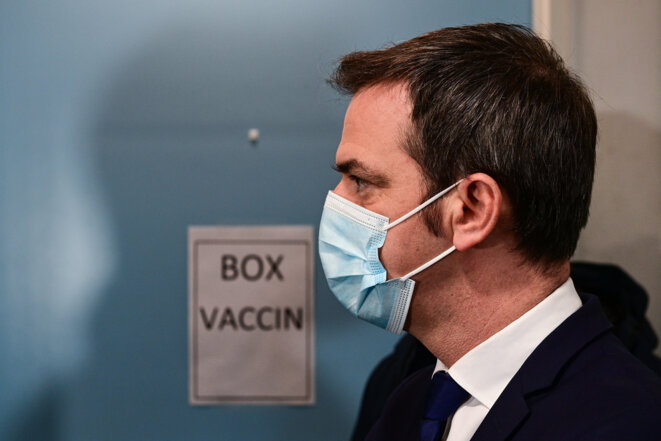 Health minister Olivier Véran in Paris on January 4th 2021. © MARTIN BUREAU / AFP
The initial slowness in the rollout of its vaccination campaign against Covid-19 has sparked a major political row in France. An investigation by Mediapart can now reveal that a failure of logistics prevented the Pfizer vaccine from being distributed more quickly. As with the earlier debacle over face masks, the Ministry of Health failed to react quickly enough to events and by the end of December had only managed to put in place 38 of the 113 special freezers needed to store the doses at low temperatures. At least three weeks were lost as a result, report Caroline Coq-Chodorge and Antton Rouget.
Prime minister Jean Castex announced that all facilities currently closed in France will remain closed and that the situation for theatres, gyms and ski stations will be reviewed on 20 January.
Curfew is 'absolutely not decided at this stage,' said prime minister's office shortly after official spokesperson said it was.
Jean Castex's warning came asFrench  health authorities reported about 43,000 new coronavirus infections over the weekend. 
The death toll in France rose by 45, bringing the total tally to 31,095.
Jean Castex announced measures to create more efficient testing and tracing capacity in the country after France recorded nearly 10,000 new cases in a single day on Thursday.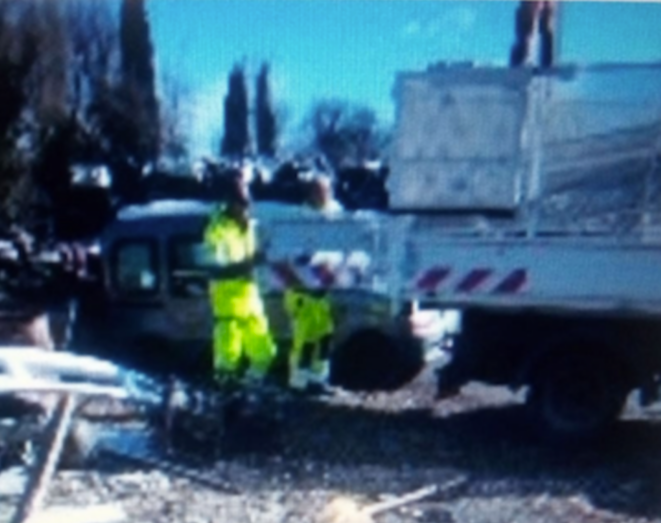 Photographs obtained by Mediapart appear to undermine claims by Jean Castex concerning a criminal investigation that was abruptly halted just three days after he was appointed as France's new prime minister. Castex, who until he was named premier on July 3rd had been mayor of the southern French town of Prades and president of a local group of municipal councils, said that the judicial probe – which is into the handling of rubbish disposal in that area - did not target him in any way. Yet the photographs show that his local authority was directly involved in the waste handling process which was at the heart of that investigation. Antton Rouget reports.