Related keywords
Jean Castex's warning came asFrench  health authorities reported about 43,000 new coronavirus infections over the weekend. 
The death toll in France rose by 45, bringing the total tally to 31,095.
Jean Castex announced measures to create more efficient testing and tracing capacity in the country after France recorded nearly 10,000 new cases in a single day on Thursday.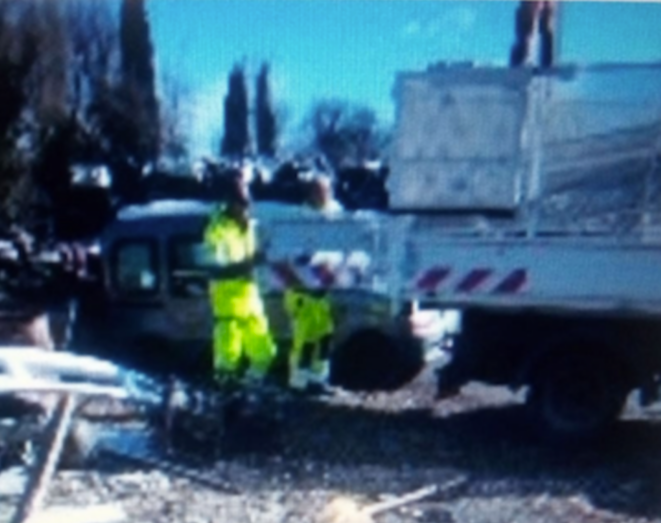 Photographs obtained by Mediapart appear to undermine claims by Jean Castex concerning a criminal investigation that was abruptly halted just three days after he was appointed as France's new prime minister. Castex, who until he was named premier on July 3rd had been mayor of the southern French town of Prades and president of a local group of municipal councils, said that the judicial probe – which is into the handling of rubbish disposal in that area - did not target him in any way. Yet the photographs show that his local authority was directly involved in the waste handling process which was at the heart of that investigation. Antton Rouget reports.
Jean Castex, who will still self-isolate ahead of a second test, came in contact with in contact with the boss of the Tour de France, who had tested positive for coronavirus.
After a post-lockdown record level of new coronavirus infections in France registered on Wednesday,  Prime Minister Jean Castex announced on Thursday that the wearing of face masks to contain transmission of the virus is to be made a legal requirement in all public spaces in Paris, adding that 'The spread of the epidemic could become exponential if we do not react quickly'.
As new admissions of Covid-19 patients to hospitals and intensive care units continued on an upward trend in France over recent weeks, Prime Minister Jean Castex has appealed for 'a sense of responsibility' to encourage young aduts to observe social distancing and mask-wearing after widespread flouting of the measures during the summer holiday period.   
Jean Castex said it was likely the 'same hatred, the same cowardice, the same inhumanity that was at work in Niger and at the Bataclan', a reference to the Paris music venue attacked in 2015 by terrorists.
France's Top 14 rugby competition will be most affected by the extension of the regulations, as 60 per cent of professional clubs' incomes are based on matchday revenues.
If people did not act collectively the country faced a heightened risk that any rebound in epidemic becomes 'hard to control' Jean Castex said.
French companies hiring someone under the age of 25, between August 2020 and January 2021, will get a €4,000 rebate on its social charges bill.
The masks, obligatory on collective transport until now, will become compulsory in all indoor places frequented by the public, prime minister Jean Castex said in the Senate.
Prime minister Jean Castex said jobs would be the "absolute priority" in the coming months and money will be pumped into creating jobs for young people, among those worst hit by the Covid crisis.
He said a 100-billion-euro economic recovery package, to be rolled out on Friday, will include 40 billion euros in support for domestic industry and services.