Keyword: Abdel Fattah al-Sisi
Related keywords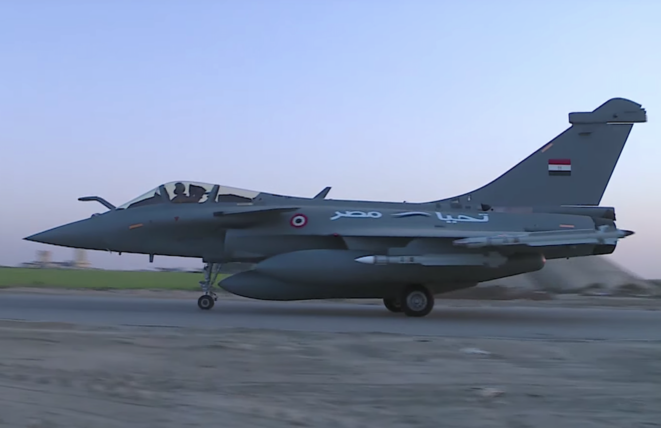 A French-made Egyptian air force Rafale fighter plane taking off as part of an air raid in Libya in 2017.
In April 2019 the self-styled 'Field Marshal' Khalifa Haftar launched an offensive against the regime in Tripoli which is acknowledged by the international community as Libya's legitimate government. Yet during his recent military campaign to control the east of the country, the warlord has had the discreet help of several important allies, including France. And as Yann Philippin, René Backmann and Antton Rouget report, Haftar also received air support from French-made Rafale jets which had been sold to Egypt.
Study commissioned by human rights groups found French arms sales to Egypt rose from €39.6 million to €1.3 billion between 2010 and 2016.
Egyptian President Abdel Fattah al-Sisi's first official visit to France since the election this year of Emmanuel Macron is clouded by demands from NGOs that Paris should place human rights abuses at the fore of the agenda of discussions expected to centre on economic deals and counter-terrorism strategy.
Egyptian president said €3.2 billion of the €5.2 billion cost of buying France's Rafale fighter planes came from French government loan.