Keyword: Abdullah Senussi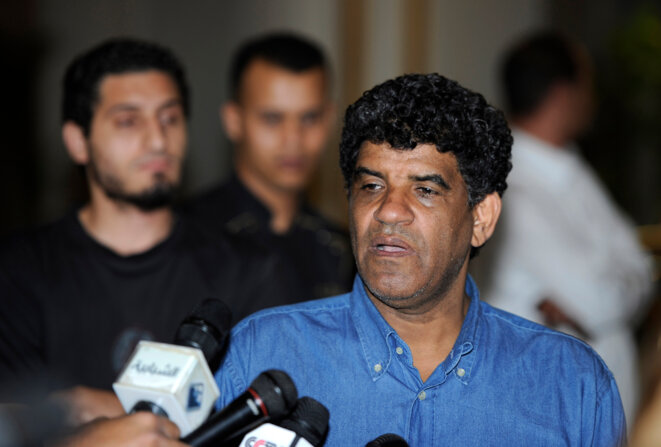 Security chief Abdullah Senussi in August 2011, just before the fall of the Libyan regime under Colonel Muammar Gaddafi. © Reuters
Investigators probing claims that the Libyan regime of Colonel Muammar Gaddafi funded Nicolas Sarkozy's 2007 presidential campaign have unearthed a key piece of evidence in the archives of the Élysée. It shows that on May 16th, 2009, the middleman Ziad Takieddine visited the Élysée to meet Sarkozy's right-hand man Claude Guéant. The object was to "set aside the arrest warrant" targeting Colonel Gaddafi's brother-in-law and security chief Abdullah Senussi, who had been convicted in absentia for his part in the 1989 bombing of a French UTA airline DC10 passenger plane over Niger, in which 170 people lost their lives. There is growing suspicion that an agreement to resolve Senussi's situation was a key component of the Libyan funding corruption plot. Fabrice Arfi and Karl Laske.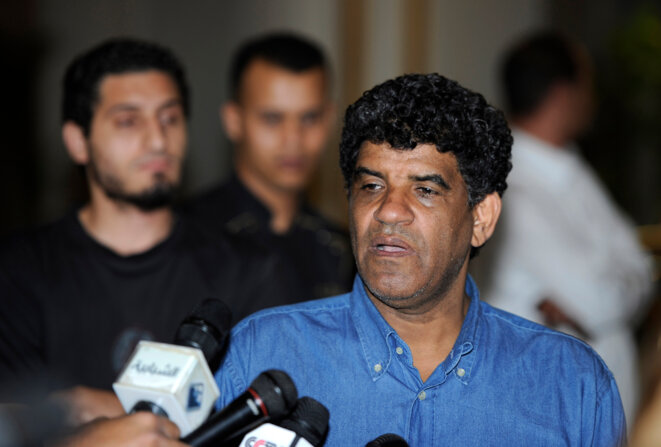 Security chief Abdullah Senussi in August 2011, just before the fall of the Libyan regime under Colonel Muammar Gaddafi. © Reuters
According to documents gathered by an elected official in Tripoli, in 2005 Nicolas Sarkozy's close friend and personal lawyer Thierry Herzog offered to get an arrest warrant and conviction against a senior Libyan official – who was blamed for a terrorist attack - quashed. The man in question, Colonel Muammar Gaddafi's brother-in-law and security chief Abdullah Senussi, had been given a life prison sentence in his absence for masterminding the 1989 bombing of a French UTA airline DC10 passenger plane over Niger, in which 170 people lost their lives. The documents, seen by Mediapart, also show that Herzog was taken to Tripoli to discuss the affair by Francis Szpiner, the lawyer for the victims of the attack, though the latter has denied making the trip. The revelations point to a potential quid pro quo to explain why the Libyan regime would have been willing to help fund Sarkozy's 2007 presidential campaign, claims over which the former president is being investigated. Karl Laske and Fabrice Arfi report.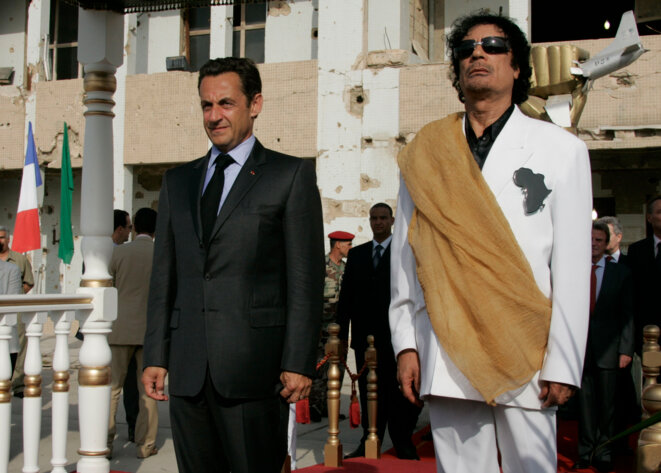 Standingtogether: Nicolas Sarkozy and Muammar Gaddafi in Libya. © Reuters
Nicolas Sarkozy, who has been placed under formal investigation for corruption over Libyan funding of his election campaign, has denied claims that he took money as part of a corrupt arrangement with Muammar Gaddafi's regime. He has also sought to rubbish accusations that as part of a corrupt pact he helped further the cause of Libya and some of its key figures. But here Fabrice Arfi and Karl Laske detail the evidence showing that the former head of state did indeed serve the interests of Gaddafi's dictatorial regime.
Ten years after the liberation of five Bulgarian nurses and a Palestinian doctor from Libya, mystery still surrounds how nearly 400 children in that country's second city Benghazi contracted the HIV virus. Now Mediapart can reveal astonishing claims that it was the Libyan authorities themselves who obtained "phials" of the virus to infect many children, to shift blame on to the West. The astounding claims are made in a diary kept by the late Libyan prime minister Shukri Ghanem, who was later found dead in Vienna after fleeing Libya in 2011. Fabrice Arfi and Karl Laske report.
Abdallah Senoussi, le 21 août 2011 à Tripoli. © Reuters
Colonel Gaddafi's former intelligence chief is said to be ready to cooperate fully with French judges who are probing claims that the Libyan regime illegally funded Nicolas Sarkozy's successful presidential election campaign in 2007. Abdullah Senussi's daughter told Mediapart: 'My father can help the judges find the proof.' Anoud Senussi has been in Paris to ask officials at the Elysée Palace to intercede on behalf of her father, who faces the death sentence in Libya where he is currently held on war crime charges. Fabrice Arfi reports.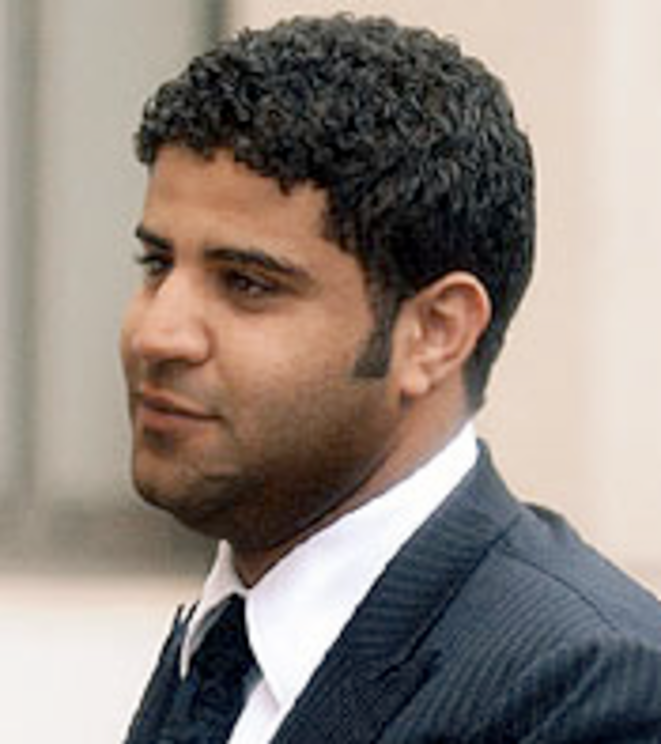 France-based businessman and arms dealer Ziad Takieddine is a key witness in an ongoing French judicial probe into suspected illegal party financing through commissions paid in a major French weapons sale to Pakistan. In a series of investigations that began in July, Mediapart has revealed the very close and longstanding links between Takieddine and the inner circle of advisors and aides surrounding Nicolas Sarkozy - before and after he became French president - and for whose office he served as a secret diplomatic and commercial emissary. Here, Fabrice Arfi and Karl Laske reveal how Takieddine, while negotiating a rapprochement between France and Libya, served as a protector for Colonel Mumamar Gaddafi's nephew Mohammed al-Senussi (photo) after he was charged in London with causing 'grievous bodily harm' to two escort girls.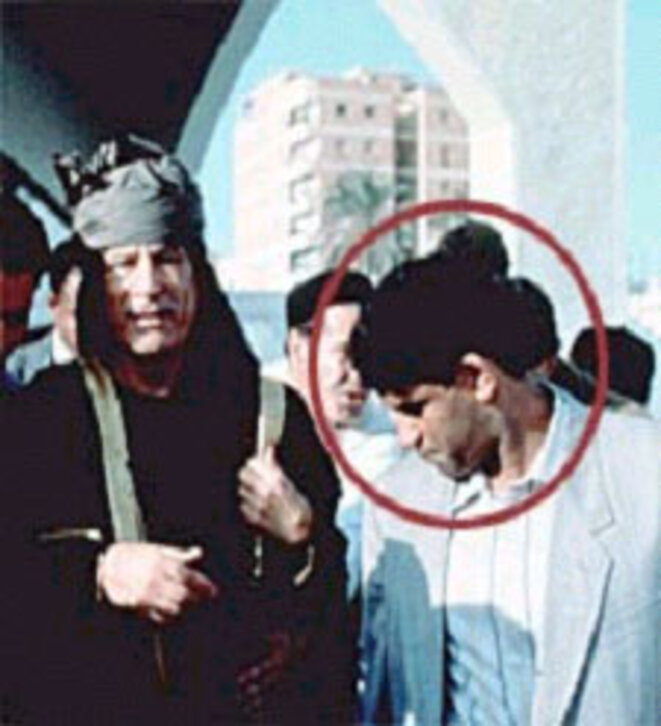 A.Senoussi © (dr.)
Mediapart has obtained documents revealing how French President Nicolas Sarkozy's close entourage, including serving and former ministers, attempted a reconciliation with the outlawed regime of Libyan dictator Muammar Gaddafi which included moves to sideline an international warrant for the arrest of the colonel's security chief, Abdullah Senussi (photo, circled), sentenced in absentia in France for the bombing of a French airliner that left 170 people dead. While the International Criminal Court has now issued arrest warrants for Senussi, Gaddafi and his son, Saif al-Islam, for "murder and crimes against humanity" during the recent upheavals in Libya. Fabrice Arfi and Karl Laske report on the muddied background to NATO's military campaign for democracy in Libya.