She was given a four-year jail term, with three suspended, but released because of the year she had already served.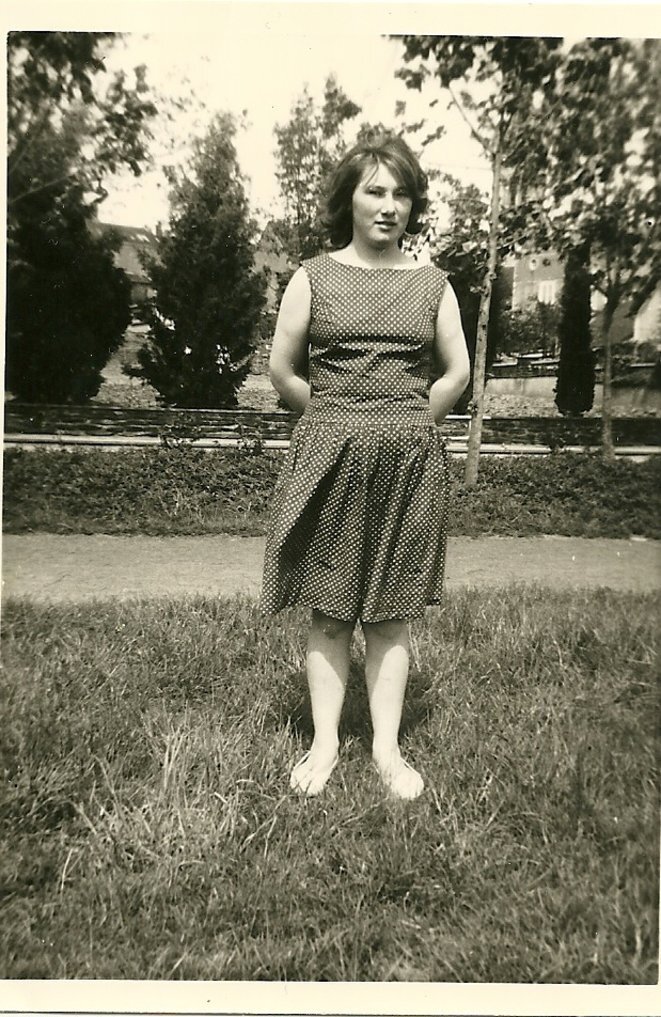 Éveline Le Bris, one of the alleged victims of the Sisters of the Good Shepherd, pictured here at its institution in Angers, north-west France, July 21st 1963. © SB
During the 1950s and 1960s in France, thousands of young girls considered to be from problem backgrounds were placed in care in institutions run by the nuns of the Congregation of Our Lady of Charity of the Good Shepherd, a Catholic order whose vocation was to ensure their welfare. A recently created association of those once sent to the hostels is now demanding recognition and compensation for the violence they say they suffered at the hands of the nuns, including physical and mental abuse and forced labour. But, as Sarah Boucault reports, the order is proving less than enthusiastic at opening up its potentially incriminating archives to public scrutiny.
Migrant girls, mostly from sub-Saharan Africa, attempting to cross into France from Italy are being exploited by would-be smugglers offering to drive them across the on the countries' common Riviera border in exchange for sex acts, says a report by the Italian branch of the charity Save the Children.
Successive French governments have made a priority of the issue of social benefits fraud, which is recurrently a popular subject for politicians of all sides during election campaigns, and also for some sections of the media. But a report this month by France's official ombudsman for the protection of citizens' rights reveals that while the true cost of benefits fraud is often grossly overestimated, benefits agencies are engaged in such a zealous crackdown that many innocent people, most often the poorest in society, have been cheated of their rightful allowances, and ordered to make backpayments on false pretences. Mediapart political commentator Hubert Huertas details the findings of the report.
Investigating judges have found no evidence to warrant further investigation into claims of abuse in the Central African Republic, the BBC says.
The Financial Times cites April letter by Philippe Hébert who underlines 'particularly poor' control services that leave 'serious risks of money laundering'.
Allegations that French soldier sexually abused a girl in her mid-to-late teens is latest in series of claims against peacekeeping forces.
French military say they informed French judicial authorities and have begun moves to suspend the troops, who are serving in Ouagadougou.
The Chelsea fans, in Paris for a match against PSG, were filmed singing racist chants and repeatedly preventing the man from boarding the train.
As widely expected, the prosecutor in Bordeaux says that 'in the absence of evidence' there should be no further action taken against the former president over claims that he took advantage of the billionaire's mental frailty to obtain funds for his 2007 election campaign. But, as Michel Deléan reports, the three examining magistrates in charge of this high-profile and controversial case could still decide to send Nicolas Sarkozy to stand trial.