The separate accidents over the weekend claimed the lives of four men and a woman including climbers, a wingsuit jumper, a paraglider and a hang glider.
A 33 year-old Australian died after jumping from a 2,600-metre peak, while a 52 year-old Frenchman is thought to have hit a rockface.
Snow brings travel chaos, with three soldiers travelling to join colleagues departing for the French military operation in Mali killed in road accident.
La centrale de Paluel (photo EDF).
Mediapart can exclusively reveal that one of France's largest nuclear power plants, situated at Paluel, overlooking the English Channel in Normandy (photo), has recently been plagued by a series of disturbing incidents including contamination of staff and recurrent leaks of radioactive gas and seepage from cracked fuel rod casings. Mediapart has obtained access to documents and witness accounts that testify to a prevalent atmosphere of fear among workers at the plant which lies 60 miles from the English coastline and where the regularly-activated alarm system had to be re-tuned to lower safety levels. Jade Lindgaard and Michel de Pracontal investigate.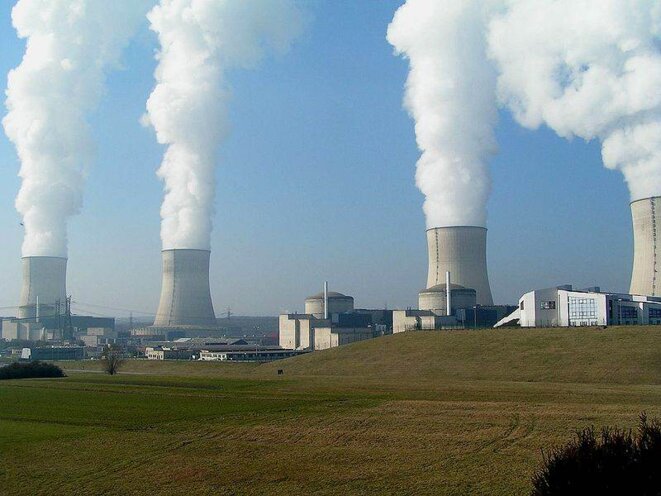 SK
A court hearing in Normandy earlier this month provided a revealing insight into official secrecy over the dangers to which are exposed many of the 125,000 people employed in the nuclear industry in France, one of the world's leading operators and exporters of civil nuclear power technology. It centres on the case of a welder exposed to nuclear contamination at a local power plant, but whose employer refuses, like others in the industry, to consider the incident as a workplace accident. Mediapart has obtained exclusive access to an internal document from French utilities giant EDF instructing nuclear power plant directors when not to declare incidents of on-site irradiation and contamination. Jade Lindgaard reports.