It took three years, but Mediapart has finally been vindicated in its fight for full transparency when it comes to scrutinising the campaign accounts of French elections. The highest administrative court in the land, the Conseil d'État, has ruled in favour of Mediapart's demand that the entire process of how election accounts are checked by the official body in charge – the CNCCFP - should be open to the public. The ruling means that whatever the election and whoever the candidate the public has a right to know the full details. Mathilde Mathieu reports on this landmark verdict.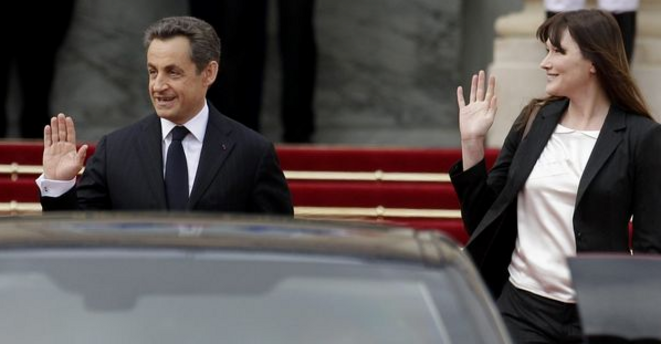 Nicolas Sarkozy quitte l'Elysée après sa défaite en mai 2012 © Reuters
Former French presidents are provided for life with a system of privileges that are estimated to cost the French taxpayer between 1.5 and 2 million euros per former president per year.  In the case of Nicolas Sarkozy, elected last year as head of the conservative UMP party ahead of his expected bid to regain the presidential office, the taxpayer funds, among other perks, his central-Paris offices and staff which cost, respectively, 215,392 euros and 663,000 euros per year. Mediapart publishes here the detailed costs of Sarkozy's startling privileges paid by the public purse, never previously revealed. They raise serious questions over the dividing line for the use of the funds, between the personal and political activities of former president, who meanwhile argues for drastic reductions in public spending and the reform of social benefits paid to the worse-off. Mathilde Mathieu reports.
The French body responsible for scrutinising election campaign funding has this week for a second time refused Mediapart's request for an explanation of its decision to reject Nicolas Sarkozy's 2012 presidential election campaign accounts, despite a ruling in Mediapart's favour by an official freedom of information watchdog. Mathilde Mathieu reports.
Earlier this month it was revealed that French tycoon Bernard Arnault, chief executive of luxury goods firm LVMH, the wealthiest person in France and the fourth wealthiest worldwide, has applied for dual Belgian nationality. The French conservative opposition was quick to cite it as an example of the flight of capital that will follow higher taxes the government is to impose on the country's top income earners, while President François Hollande decried Arnault's lack of patriotism. Mediapart Editor-in-Chief Edwy Plenel sets out here how tax evasion has become a colossal and insitutionalised business at the centre of the economy. Fighting it has never been more urgent, yet little effort - if any - is being made to prevent it or to sanction those who are bleeding society of vital resources.