The flamboyant businessman is embroiled in a fight over a 1993 deal and the massive compensation he won from the state 15 years later.
The managing director of the International Monetary Fund, Christine Lagarde, has appeared before a special court in Paris charged with negligence over her handling of a controversial arbitration process that paid out millions of euros of French taxpayers' money. Addressing a court reserved for government ministers, the former French economy minister denied wrongdoing but suggested she herself may have been "exploited" by others in relation to the 403 million euro award made to French tycoon Bernard Tapie in 2008. Mediapart's legal affairs correspondent Michel Deléan reports.
Ex-minister embroiled in scandal over which IMF boss Christine Lagarde faces court wants to fight youth unemployment and rise of far-right.
Businessman Bernard Tapie dismisses investigation, which relates to up to 15 million euros in allegedly unpaid taxes, as 'intimidation measure'.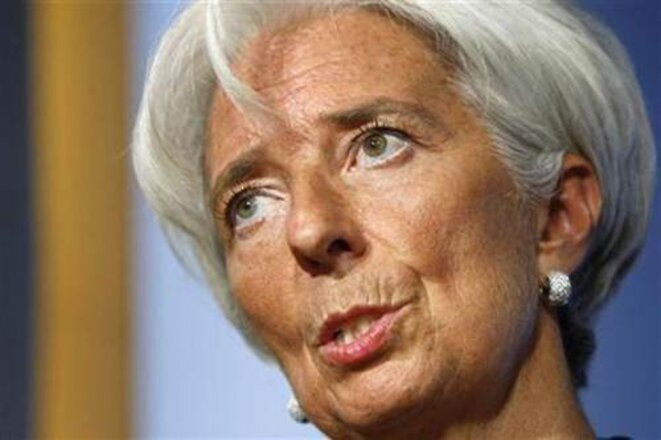 © Reuters
International Monetary Fund chief Christine Lagarde (pictured) is to be questioned next month by French judges investigating a case of 'misappropriation of public funds' and 'aiding and abetting falsification' concerning an award from public funds of 403 million euros paid to controversial French tycoon Bernard Tapie when Lagarde was French finance minister, Mediapart can reveal. According to well-informed sources contacted by Mediapart she wil be interrogated on May 23rd, when Lagarde faces being formally placed under investigation - a status one step short of being charged – by the magistrates from the Court of Justice of the Republic, a special French court which is designated to investigate suspected malpractice by government members in the course of their duties. Laurent Mauduit reports.