Related keywords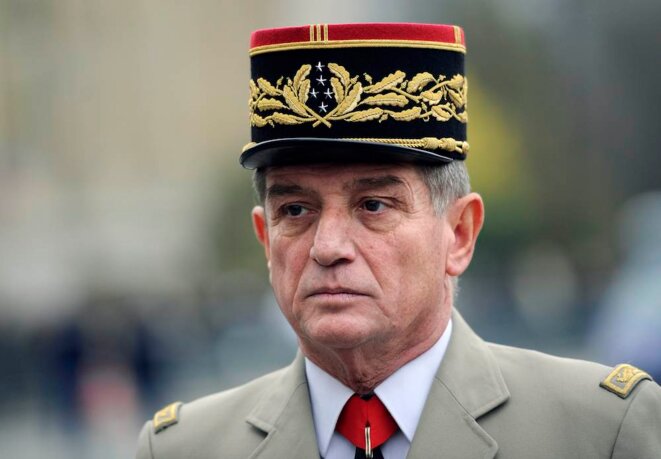 Benoît Puga en novembre 2011 © Reuters
When François Hollande was elected head of state in May 2012, General Benoît Puga expected to be removed from the powerful position as chief military advisor to the French president that he had held under Nicolas Sarkozy. Instead Puga was kept on, and has even seen his influence grow following French military interventions in Mali and the Central African Republic. "He's taking control of the president's brain," is the view of some at the ministry of defence. Increasingly, Puga's role at the Elysée Palace is causing annoyance among MPs from the ruling Socialist Party, not least because of the general's known right-wing sympathies. In the meantime, argues Thomas Cantaloube, Puga's continuing presence at the heart of government tells us a great deal about the Sarkozy years, the way Hollande exercises power and about the fawning and secret nature of this five-star general himself.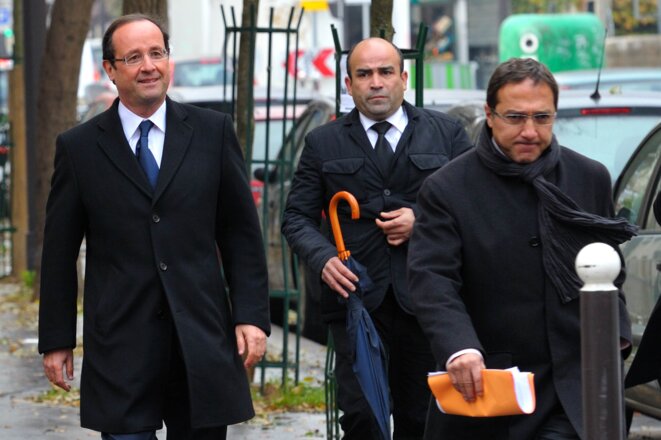 François Hollande et Faouzi Lamdaoui, au premier plan © Reuters
Faouzi Lamdaoui, one of François Hollande's advisors at the Elysée and a close ally of the president for many years, has been questioned by detectives investigating allegations of "misuse of company assets" and "tax fraud". Lamdaoui, who advises the French head of state on diversity and equality issues, has denied any wrongdoing. Nonetheless, an investigation by Mediapart has shown that the advisor has been the shareholder, manager or director in a range of similar companies, two of which have been the target of legal proceedings. Lénaïg Bredoux and Emmanuel Morisse report.
Former IMF boss will serve as an economic adviser for Serbia's top officials despite facing aggravated pimping charges in France.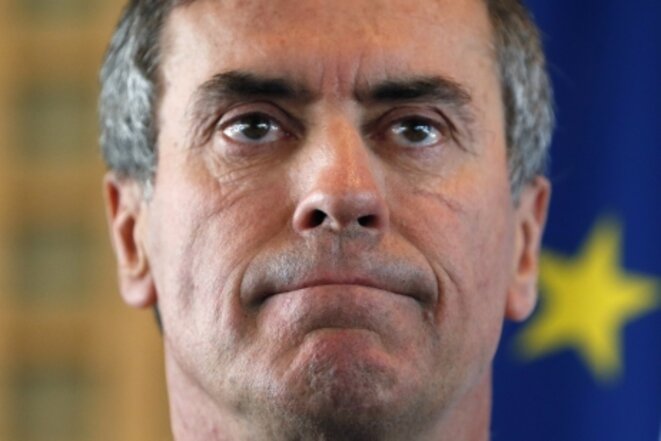 © Reuters
Former French budget minister Jérôme Cahuzac (pictured) last month finally confessed to holding a secret foreign bank account over a period of some 20 years, but he has not publicly disclosed the sums that were paid into it, nor from where they came. However, there has been widespread speculation that the account was used to cash fees paid to Cahuzac for his services, during the 1990s, as a consultant for the pharmaceutical industry. Mediapart has now established that Cahuzac began a lucrative role as lobbyist for a drugs firm just months after leaving his senior post at the French health ministry where he was responsible for the market authorisations of medicines. Mathilde Mathieu and Michaël Hajdenberg report on an extraordinary conflict of interest that also raises serious questions over the conduct of Cahuzac's former ministerial colleagues who allowed a drug he was lobbying for to continue to be subsidised by the social security system for several years after it was first earmarked to lose its status as a refundable medicine.