Related keywords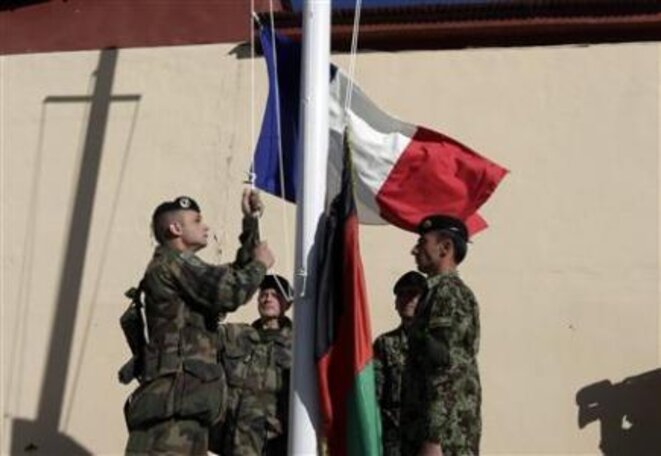 © Reuters
A total of 258 local civilians, mostly interpreters, who worked for the French army in Afghanistan applied to resettle in France before the last of its military left the country in 2014. Just 73 were granted permission. The remainder, considered as traitors by the Taliban, live in fear of their lives, and those of their families, amid a rapidly deteriorating security situation. After a protest demonstration by the interpreters in Kabul in March, a group of French lawyers, scandalised at their plight, launched a vigorous campaign to help the rejected candidates resettle in France, backed by pressure from Members of Parliament. The French foreign ministry has now finally agreed to reconsider relocation applications, but the outcome remains uncertain. Lénaïg Bredoux reports on the plight of the rejected interpreters, and speaks to one living in hiding in Kabul. "Why did the French friends leave us in danger?" he asks, "I don't find the answer."
Threatened at home, only 73 of the 258 former Afghan auxiliaries in French army who requested visas to live in France have been granted them.
Around 150 French soldiers who helped run military airport hand over responsibility to Turkish unit working under the new NATO mission.
Explosion, which killed one man, occurred during performance of Heartbeat: Silence After the Explosion - a condemnation of suicide attacks.
One of the men detained, a freelance photographer, managed to escape from the group who had taken him captive last November.
Defence minister's planned surprise New Year's Eve visit to Afghanistan is revealed in clumsy PR release by Breton firm supplying pancakes to troops.
Departure comes two years before a deadline for all NATO combat forces to withdraw, hastened by attacks and a change of government in Paris.
Death toll of French armed forces in Afghanistan rises to 88 after a soldier dies from wounds after a Taliban ambush in Kapisa province.
President Hollande's pledge to withdraw all French troops from Afghanistan this year begins with formal ceremony, two years before NATO pullout.
Soldier who killed five French soldiers in January during a joint operation in Kapisa province has been sentenced to death by a military court.
President François Hollande and his predecessor Nicolas Sarkozy attended a ceremony in Paris to honour four French soldiers killed in Afghanistan.
Four French troops were killed and another five wounded in a suicide bomb attack in eastern Afghanistan on Saturday.
President François Hollande makes a surprise visit to Afghanistanto meet French troops and hold talks with Afghan President Hamid Karzai.