French farmers' union, the FNSEA, has voiced its concern at the possibility of a withdrawal from the EU by the UK, to which France exports a yearly 3 billion euros-worth of agricultural goods, without a trade deal.
Amid increasing protests by French farmers Manuel Valls says EU has 'done too little, too late' in response to downturn in agricultural markets.
U.S. farmers set to lose their advantage over French growers in export markets after worst Midwest drought in more than a decade.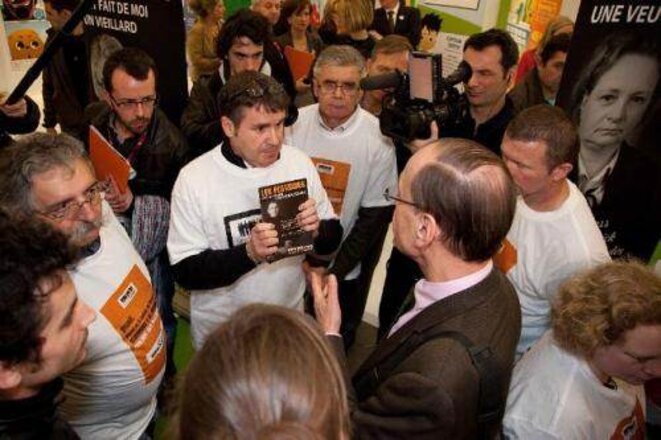 © Reuters
Last month, French cereal farmer Paul François, 47, won a lengthy legal battle against US biotech giant Monsanto in a landmark ruling by a court in Lyon that could open a floodgate of complaints by farmers for chemical poisoning. François was found to have become severely handicapped as a direct result of his contamination by Lasso, a powerful herbicide produced by Monsanto. France is Europe's biggest user, by volume, of pesticides, and worldwide only India and the United States use more. For François and other campaigners seeking to alert farmers to the dangers of chemical-based phytosanitary products, their battle targets not only the clout of the industrial lobby and a reluctance of the medical profession to recognise the illnesses caused by pesticides, but also a silent taboo among the farming community itself. Claire Le Nestour reports.
European Union proposals on future agricultural spending set to trigger year-long debate among the bloc's 27 member states over subsidies.