Related keywords
Air France staff held a 14th day of strike action over pay on Monday, three days after the national carrier's CEO Jean-Marc Janaillac resigned amid the dispute, estimated to have caused losses of around 300 million francs, and after warnings from France's economy minister Bruno Le Maire that the government will not step in to save the struggling airline from collapse. 
Jean-Marc Janaillac's decision has plunged airline into turmoil amid wave of strikes at its French brand that has cost company 300 million euros.
Unions representing Air France staff, who have held seven days of strike action in support of a demand for a 6% pay increase have announced further stoppages this month, recommencing on Tuesday when the airline predicts 30 percent of flights will be cancelled overall. 
Industrial action at France's flag carrier overlaps with nationwide rolling train strikes, as rail unions protest against President Macron's reforms.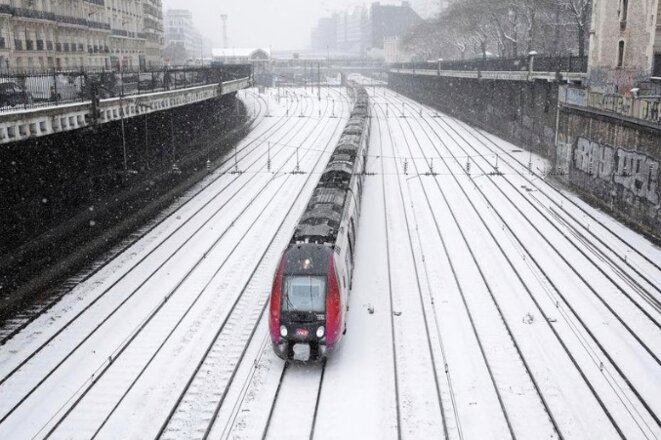 The rail strike will be a big test of Emmanuel Macron's presidency.
This week is the start of a critical period in Emmanuel Macron's presidency. Workers from the rail industry, Air France and the supermarket chain Carrefour have been taking industrial action while students have held sit-ins at a number of universities. The government says that these various actions with their different causes show an irrational fear of the "new world" that is dawning. In fact, argues Hubert Huertas, these protests stem from a weariness with years of talk about the need for austerity and reform - and they could yet threaten the presidency's power.
Workers in transport and other public sectors plan strikes amid fears of protests in the run-up to the 50th anniversary of the May 1968 uprising.
Unions say the airline should share wealth with staff after strong results last year, but management higher salaries would put its growth at risk.
Inquiry was requested by passengers on board Paris to Los Angeles flight last September which had to make an emergency landing in Canada.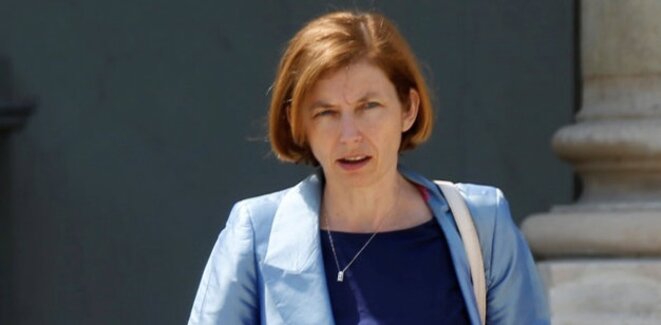 Top civil servant and Armed Forces minister Florence Parly. © Reuters
A French government minister's declarations of her past income have shed a stark light on the system of privileges enjoyed by an elite group of civil servants in France. That system allowed Florence Parly, a career civil servant who is now minister for the Armed Forces, to take up lucrative jobs outside the civil service without ever risking her security of employment. She even managed to negotiate a golden handshake from Air France worth around half a million euros. Laurent Mauduit reports.
Parts from an Air France A380 aircraft which was forced to land at Canada's Goose Bay airfield on September 30th after one of its four jet engines exploded over the Atlantic Ocean mid-flight from Paris to Los Angeles have been found in Greenland.
Joon, part of Air France, will fly to four short-haul cities from December - Barcelona, Berlin, Lisbon and Porto - and then Brazil and Seychelles.
Flight 293, a Boeing jet carrying 323 people from Tokyo to Paris, missed Pyongyang's latest ICBM as it came down on July 28 by 60 miles.
Air France pilots have approved a plan by the airline to launch a sub-brand called 'Boost' this September, which will offer long- and short-haul services that are cheaper than the parent carrier in an effort to counter competition from Gulf airlines and budget services by Lufthansa and British Airways.
Video footage showed airline executive Xavier Broseta stumbling to the ground, his shirt in tatters, as he fled staff angry over job cut plans.