Air France plans to shed 6,500 jobs from its core airline business and to axe another 1,000 posts at its regional airline Hop! between now and the end of 2022, according to staff union officials who are due to meet with management on Friday to discuss the project.
Air France should become "the most environmentally respectful airline" as a condition to a 7-billion-euro state loan in face of lost business due to the Covid-19 virus epidemic said French economy minister Bruno Le Maire, after the aide package was approved by the European Commission.
The management of French airline XL Airways, which operates long-haul and charter flights and which is due to halt flights on Monday after enetring into liquidation, is seeking a last-minute deal for a takeover by Air France to avoid folding with the loss of around 600 jobs.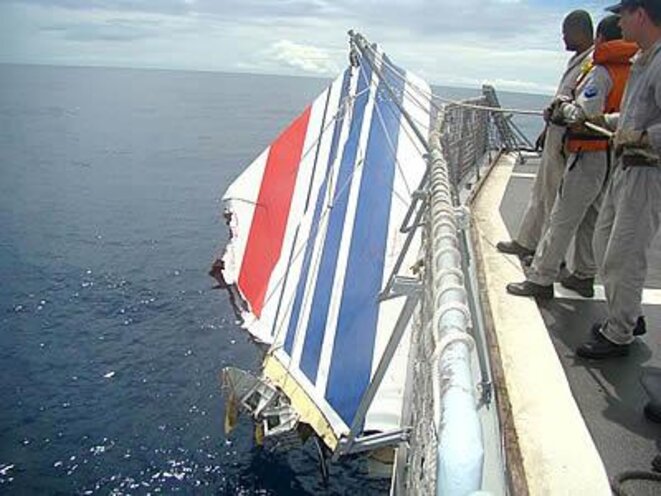 Ten years after the crash over the Atlantic Ocean of Air France flight AF447, in which all 228 passengers and crew aboard the Airbus 330 were killed, the French judicial investigation into the events has finally closed, without charges. The magistrates in charge of the probe have controversially exonerated the airline and Airbus of any responsibility for the disaster, which it instead placed firmly on the flight crew. The September 5th ruling has outraged relatives of the victims, who have accused the investigation of buckling before "the aeronautical lobby", and who have now lodged an appeal to re-open the investigation. Mediapart has obtained access to the case file which, as Yann Philippin reports, contains numerous elements which contradict the magistrates' findings.
French President Emmanuel Macron has leant his support for the release of secret military files concerning the mysterious crash over the Meditarranean Sea in September 1968 of an Air France Caravelle plane as it descended for landing at Nice airport, and which victims' families have long suspected was the result of a missile fired by a French warship during a military exercise.
Decision infuriated victims' groups in France and Brazil who have pushed to bring case to trial, after Rio to Paris crash killed all 228 on board.
Benjamin Smith, newly appointed CEO of Air France-KLM. © Reuters/Clodagh Kilcoyne
The appointment on Thursday of Air Canada COO Benjamin Smith as the new boss of Air France-KLM has been met with uproar among staff unions at the French arm of the group. They have fiercely protested the nomination of a foreigner at the helm of Air France, which they allege was driven by group shareholder Delta Airlines, but also the size of his remuneration package, well above that of his predecessor, and what they see as a plan to weaken Air France's operations in favour of KLM. Mathilde Goanec reports on the furore which promises a turbulent touchdown for Smith next month.         
Air France staff held a 14th day of strike action over pay on Monday, three days after the national carrier's CEO Jean-Marc Janaillac resigned amid the dispute, estimated to have caused losses of around 300 million francs, and after warnings from France's economy minister Bruno Le Maire that the government will not step in to save the struggling airline from collapse. 
Jean-Marc Janaillac's decision has plunged airline into turmoil amid wave of strikes at its French brand that has cost company 300 million euros.
Unions representing Air France staff, who have held seven days of strike action in support of a demand for a 6% pay increase have announced further stoppages this month, recommencing on Tuesday when the airline predicts 30 percent of flights will be cancelled overall. 
Industrial action at France's flag carrier overlaps with nationwide rolling train strikes, as rail unions protest against President Macron's reforms.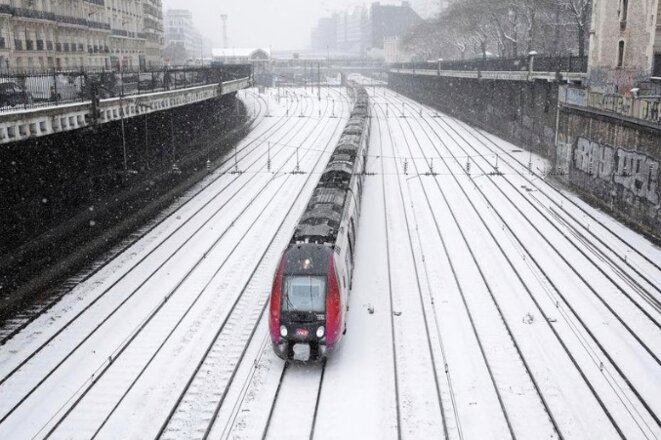 The rail strike will be a big test of Emmanuel Macron's presidency.
This week is the start of a critical period in Emmanuel Macron's presidency. Workers from the rail industry, Air France and the supermarket chain Carrefour have been taking industrial action while students have held sit-ins at a number of universities. The government says that these various actions with their different causes show an irrational fear of the "new world" that is dawning. In fact, argues Hubert Huertas, these protests stem from a weariness with years of talk about the need for austerity and reform - and they could yet threaten the presidency's power.
Workers in transport and other public sectors plan strikes amid fears of protests in the run-up to the 50th anniversary of the May 1968 uprising.
Unions say the airline should share wealth with staff after strong results last year, but management higher salaries would put its growth at risk.