Air France-KLM has appointed Air Canada's operations chief Benjamin Smith as its new chief executive officer, succeeding Jean-Marc Janaillac who resigned this year after failing to resolve a series of crippling strikes at the carrier's French arm, but the nomination has met with fierce opposition from unions.
Temporary move comes after abrupt exit of chief executive Jean-Marc Janaillac after staff rejected pay proposal aimed at ending series of strikes.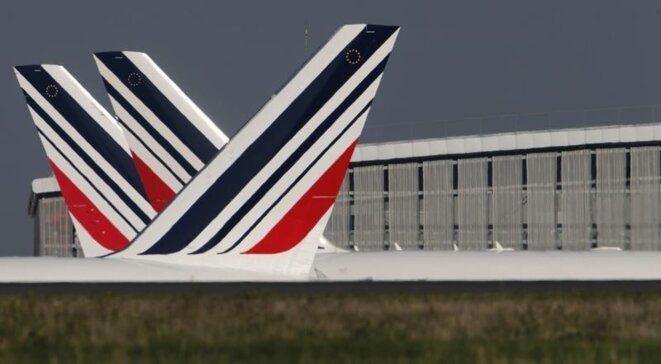 Grounded: thousands of passengers were affected by the Air France strike. © Reuters.
Within a few weeks of taking over as the the new chief executive of Air France-KLM, Jean-Marc Janaillac found himself confronted with a strike by the airline's French cabin crew. They are angry that their current work contract guaranteeing conditions and pay has only been extended for 17 months. Dan Israel examines the wider prospects for industrial harmony at France's troubled flagship carrier.
The Franco-Dutch group is to buy up to 20 new aircraft for its Transavia services, on top of a 1bln-euro investment announced last year.
The group, which has posted net losses for the past four years, said it will cut routes, winter flights and shave administrative spending.
Morena Henriquez packs airline meals for more than 10 hours a day in a refrigerated area. Chef Rafael León has to provide his own knives and sometimes squats on the floor to prepare the in-flight meals because he has no work surface. Both earn minimal wages. These are not workers in a developing country but staff at a Los Angeles-based associate of airline giant Air France-KLM. They flew to Paris recently to confront the airline's shareholders over their miserable working conditions. And now its management has finally agreed to intervene on their behalf with its American partner. Dan Israel reports on the fight against working conditions that one French trade union official has described as "modern-day slavery".
Press reports say KLM is struggling with 4.4 billion euros in outstanding debt, while the airline's French arm recovers from a costly pilots' strike.
Plan to boost its Transavia brand remains 'on the table' says airline despite opposition from pilots who staged costly two-week strike.
Week-long stoppage called over airline's plans to transfer most of its short- and medium-haul services to its low-cost Transavia Airlines.
The Franco-Dutch airline says it made a 1.19bn euros net loss in 2012, blaming sharply rising fuel costs and trouble with its cargo business.
Airline group Air France-KLM announced a net loss of 809 million euros for 2011, compared with a net profit of 289 million euros for 2010.