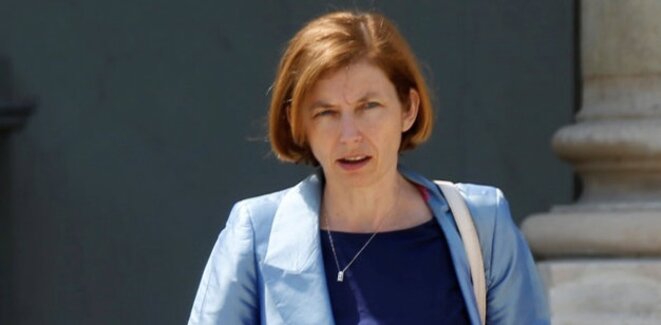 Top civil servant and Armed Forces minister Florence Parly. © Reuters
A French government minister's declarations of her past income have shed a stark light on the system of privileges enjoyed by an elite group of civil servants in France. That system allowed Florence Parly, a career civil servant who is now minister for the Armed Forces, to take up lucrative jobs outside the civil service without ever risking her security of employment. She even managed to negotiate a golden handshake from Air France worth around half a million euros. Laurent Mauduit reports.
Parts from an Air France A380 aircraft which was forced to land at Canada's Goose Bay airfield on September 30th after one of its four jet engines exploded over the Atlantic Ocean mid-flight from Paris to Los Angeles have been found in Greenland.
Joon, part of Air France, will fly to four short-haul cities from December - Barcelona, Berlin, Lisbon and Porto - and then Brazil and Seychelles.
Flight 293, a Boeing jet carrying 323 people from Tokyo to Paris, missed Pyongyang's latest ICBM as it came down on July 28 by 60 miles.
Air France pilots have approved a plan by the airline to launch a sub-brand called 'Boost' this September, which will offer long- and short-haul services that are cheaper than the parent carrier in an effort to counter competition from Gulf airlines and budget services by Lufthansa and British Airways.
Video footage showed airline executive Xavier Broseta stumbling to the ground, his shirt in tatters, as he fled staff angry over job cut plans.
Reports claim French airline has suffered a string of worrying attempts to sabotage its planes, apparently by radicalised ground staff.
French premier calls for stiff sentences for 'rogues' who confronted airline managers during meeting about planned job cuts.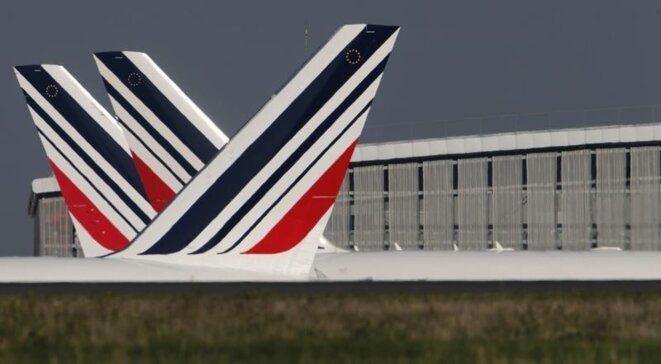 Grounded: thousands of passengers were affected by the Air France strike. © Reuters.
Within a few weeks of taking over as the the new chief executive of Air France-KLM, Jean-Marc Janaillac found himself confronted with a strike by the airline's French cabin crew. They are angry that their current work contract guaranteeing conditions and pay has only been extended for 17 months. Dan Israel examines the wider prospects for industrial harmony at France's troubled flagship carrier.
The strike, which centres on a dispute over pay and promotion and which began last Wednesday, may cause other, last-minute cancellations, warned airline.
The airline said 37% of cabin staff were expected to join the strike beginning July 27th, but it expects about 90% of long-haul and domestic flights to operate.
The three pilots' unions have called a fresh stoppage from June 24th to June 27th as negotiations with airline management break down.
Unions claim 70% of pilots are involved in the four-day pilots' strike, to end Tuesday, but airline says 85% of long-haul and domestic flights will operate Monday.
The strike, in protest against proposed wage cuts and working hours, which will last until Tuesday, joins separate protest strikes by rail and waste collection workers.
Two unions, together representing about 75% of pilots, have called a strike June 11th-14th over pay and which they say could be extended.