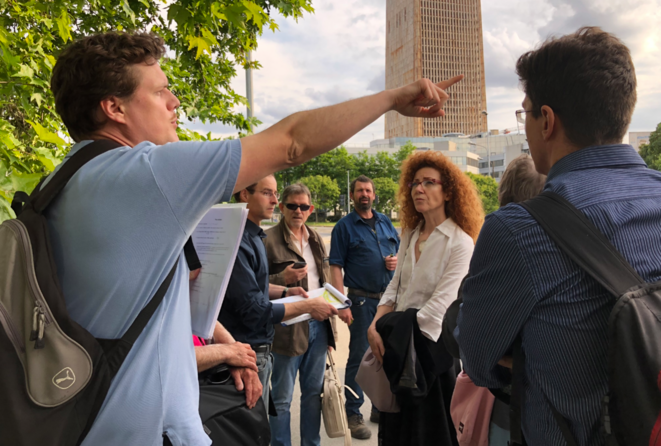 The Pleyel à Venir collective, who are opposed to the new works, took part in the public inquiry in Paris in June 2019. © JL
In readiness for the 2024 Olympic Games in Paris the authorities are building a new motorway junction to service the Olympic Village for athletes. However, this busy junction at Saint-Denis, north of Paris, is close to a school complex for 700 pupils. French administrative courts have just approved the project, despite the fact that, as documents seen by Mediapart show, the junction is likely to worsen air pollution in the area. Opponents meanwhile point to anti-pollution measures taken outside schools in the centre of the capital and claim that pupils in the city's rundown suburbs are being discriminated against. Jade Lindgaard reports.
Vehicles failing to display stickers showing age, engine size and cleanliness will be banned from low-emission zones in Paris and other cities.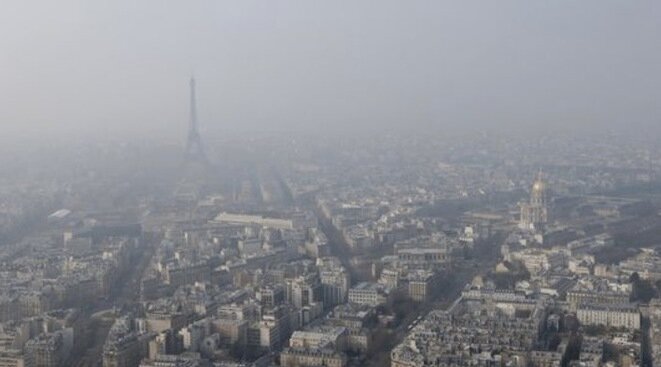 A smoggy Paris on March 18th, 2015. © Gonzalo Fuentes/Reuters
Last Sunday Paris banned cars from many of its roads and on Monday the city's councillors voted to pedestrianise a busy route along the River Seine. Both measures are aimed at tackling the problem of air pollution that is affecting Paris as well as other large French cities. It is estimated that such pollution kills up to 2,500 people a year in the French capital, some 60 times more people than perish in road accidents on the city's streets. Mediapart's environment correspondent Jade Lindgaard reports.
Pollution caused by transport, industry, heating and agriculture is France's third biggest killer, after smoking and alcohol consumption.
Breathing in dirty air may be linked to a higher chance of suffering a heart attack a few days afterward, according to a French study.