Related keywords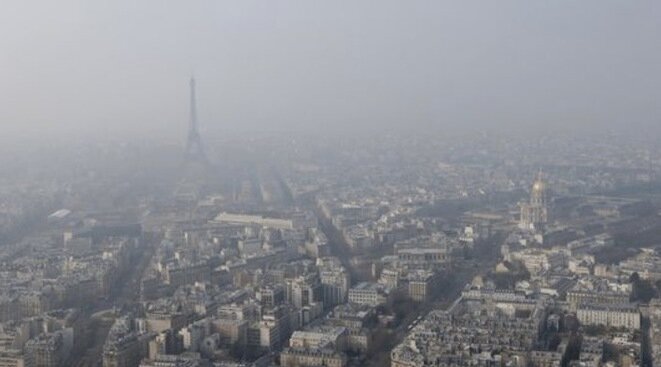 A smoggy Paris on March 18th, 2015. © Gonzalo Fuentes/Reuters
Last Sunday Paris banned cars from many of its roads and on Monday the city's councillors voted to pedestrianise a busy route along the River Seine. Both measures are aimed at tackling the problem of air pollution that is affecting Paris as well as other large French cities. It is estimated that such pollution kills up to 2,500 people a year in the French capital, some 60 times more people than perish in road accidents on the city's streets. Mediapart's environment correspondent Jade Lindgaard reports.
Pollution caused by transport, industry, heating and agriculture is France's third biggest killer, after smoking and alcohol consumption.
Breathing in dirty air may be linked to a higher chance of suffering a heart attack a few days afterward, according to a French study.