Thousands of activists, some in carnival masks, symbolically set fire to a giant wooden plane to mark end of airport plans in western France.
The French government has announced that a five-decade plan to build a major airport hub at Notre-Dames-des-Landes, close to Nantes in north-west France has been abandoned after fierce opposition by environmentalists.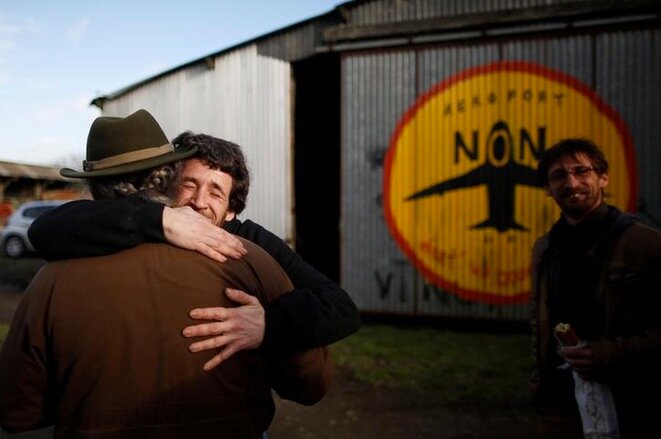 Activists occupying the site of the Notre-Dame-des-Landes airport celebrate on Wednesday after the government's decision to abandon the project. © Reuters
French Prime Minister Édouard Philippe announced on Wednesday that a controversial plan to build a major new airport near Nantes in north-west France, a project first mooted 50 years ago and which was bitterly opposed by environmentalists who prevented construction work from commencing by occupying the rural site, has been definitively abandoned. The decision ends decades of fudging by successive governments, infuriating supporters of the 600-million-euro project at Notre-Dame-des-Landes who argued it would have provided a much needed boost to the region's economy.
Group of campaigners has protested against new airport in western France since 2008; they now await president's 'final decision' on the project.
Officials at Charles de Gaulle airport checking cartons of cereal bags en route from Cameroon to Malaysia found them to be 'unusually heavy'.
In February prime minister Manuel Valls promised that work would begin on a controversial new airport at Notre-Dame-des-Landes near Nantes in western France by the autumn. Yet despite a much-criticised local referendum that backed the plan, there are no immediate signs that construction work is about to begin, or even that the protesters who currently occupy the site face imminent eviction. The latest hold-up has been caused by demands from Brussels for information on the wider environmental impact of the project, which could see the start of work delayed until next year. Aurélie Delmas reports.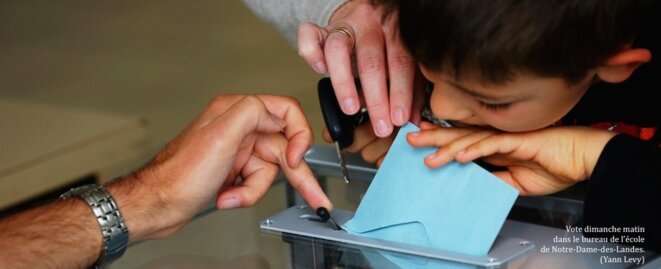 Voting in the airport referendum in western France. © Yann Levy
While all of Europe, including France, has been focussed on the shock result of the Brexit vote, a more local referendum campaign has been taking place in western France. On Sunday June 26th nearly a million voters in the Loire-Atlantique département or county were asked for their verdict on plans for a new airport at Notre-Dame-des-Landes near Nantes. The referendum itself, whose outcome the government says it will respect and which has been criticised for its many shortcomings, was won by suporters of the scheme. But Mediapart's environment correspondent Jade Lindgaard argues that the issues at stake go beyond the local airport project: and that they affect everyone in France and beyond.

But aviation expert says security breach at Charles de Gaulle airport would be 'completely incredible' as it has the 'highest standards' in world.
The Belgian national of Moroccan origin arrested Friday is linked by DNA to Paris attacks while suspected of taking part in Brussels airport bombing.
The boy, whose mother had put him on a flight from the Comoros Islands, was detained after trying to enter France on a false passport.
Brothers Ibrahim and Khalid El Bakraoui and Najim Laachraoui, who all died in Tuesday's blasts, were linked to November attack in France.
Protesters want Notre-Dame-des-Landes airport plan to be withdrawn and expulsion orders given to local families and farmers to be scrapped.
Demonstration attracted up to 20,000 people protesting against proceedings to evict inhabitants, including farmers, from planned site.
Economy minister insists controversial sale of share in biggest airport in south-west France is not 'privatisation' but 'opening up of capital'.