Charles de Gaulle airport will begin on Saturday monitoring temperatures of passengers arriving from Guinea to detect carriers of the disease.
Six riot police officers were injured trying to disperse protesters who lobbed projectiles and threw paint onto Nantes' city hall.
Officials given green light to tear down illegal squats on land due to become new airport but activists say court order means nothing.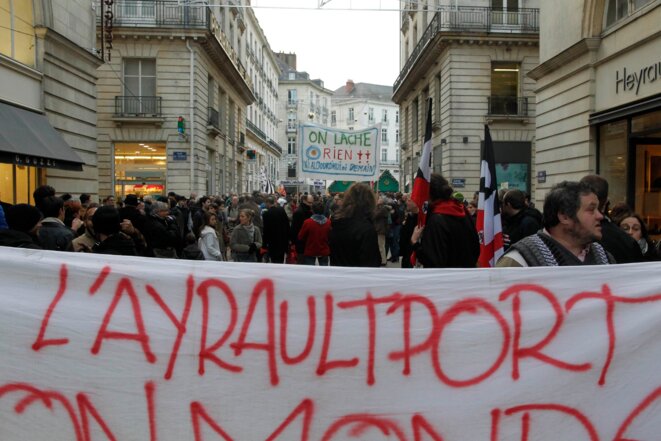 © Reuters
Prime minister Jean-Marc Ayrault has sought to calm the major controversy surrounding plans for a new airport near his home city of Nantes by calling for "dialogue". But at the same time the forces of law and order led a major operation against protesters at the planned airport site, leaving up to 100 people injured. Jade Lindgaard charts the latest developments in a bitter saga that is proving damaging both to the government's relations with its green allies and its reputation on environment issues.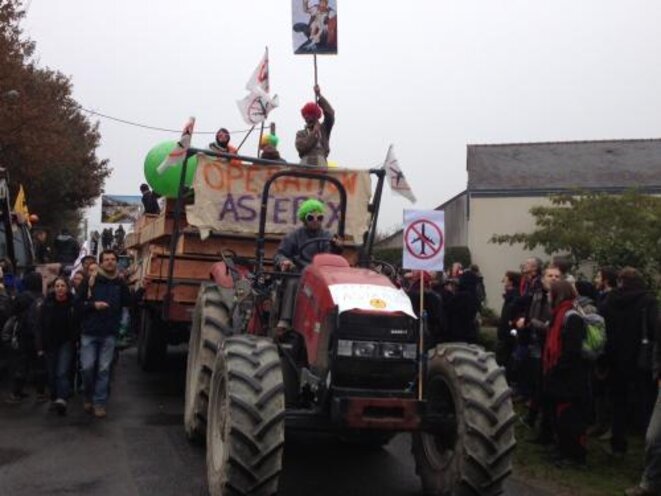 © JL
A long-simmering protest movement against a project to build a new airport close to the town of Nantes, in western France, has over recent weeks grown into a major political battle that now threatens a rupture in the already strained relations between the ruling Socialist Party and its Green party allies, the EELV. Thousands of demonstrators – 13,000 according to the police, 40,000 according to the protestors – turned out at the weekend (pictured), supported by the EELV, to re-occupy the zone designated for the construction of Notre-Dame-des-Landes airport in a rural area close to Nantes, and which the largely socialist-led local authorities argue is a key element in the future development of the economy in north-west France. Jade Lindgaard reports.
An armed gang attacked a cargo plane unloading at Marseille airport, driving a car through a perimeter fence, reports La Provence newspaper.
High-speed trains, Spanish casinos, a new stadium in Lyon, a huge underground train station in Stuttgart, property development schemes to repay Greek debt: European environmentalists opposed to such 'unnecessary top-down large projects' are mobilising against the environmental impact of the financial crisis. Jade Lindgaard reports.