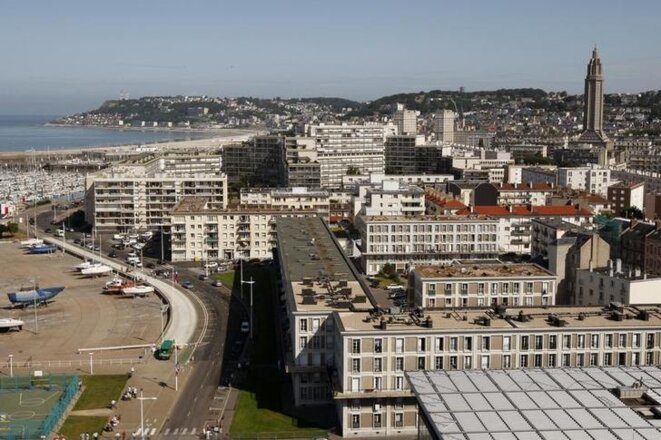 An aerial view of Le Havre from 2009. © Reuters
France's west coast port cities of Bordeaux, La Rochelle and Le Havre followed in the footsteps of Nantes by amassing much of their wealth from the Atlantic slave trade. Yet unlike in Nantes, in these three cities this history remains largely forgotten or hidden from view. And as Lucie Delaporte reports, in the forthcoming local elections which take place on March 15th and March 22nd, neither current councillors nor many candidates seem much inclined to revive these painful memories.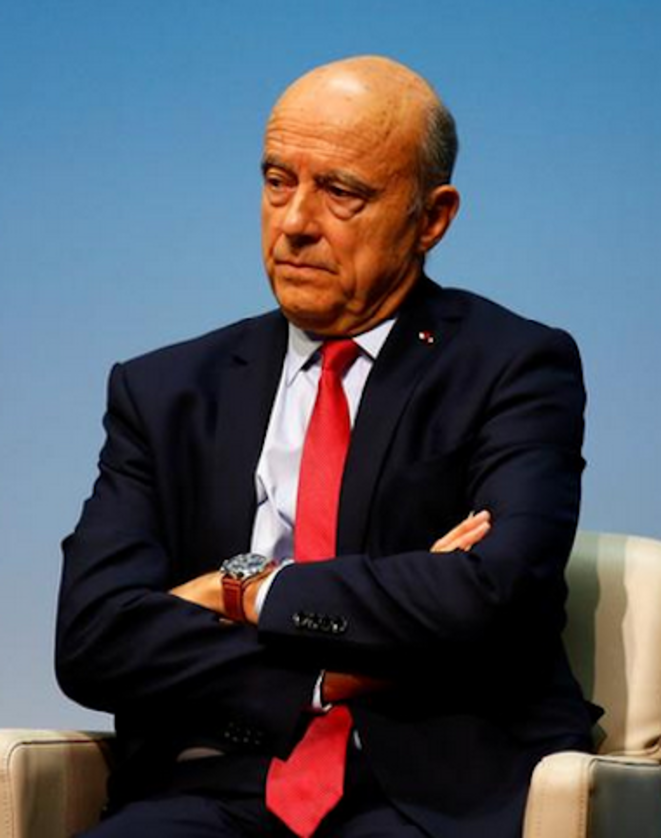 Alain Juppé. © Reuters
The appointment this week of former conservative prime minister Alain Juppé to France's highest constitutional authority, the Constitutional Council, has been met with surprise and controversy. The nomination of Juppé, who was convicted in 2004 over his role in a fraud scam at Paris City Hall, and who is the political mentor of French Prime Minister Édouard Philippe, is joined by that of a former minister of Philippe's government, and also of a conservative senator. As Mediapart political correspondent Ellen Salvi reports, the appointments to the Council, which is supposedly an independent body with ultimate power of decision over the validity of legislation but also that of elections, notably campaign funding, are likely to widen President Emmanuel Macron's political base, and call into question his vision of the institution.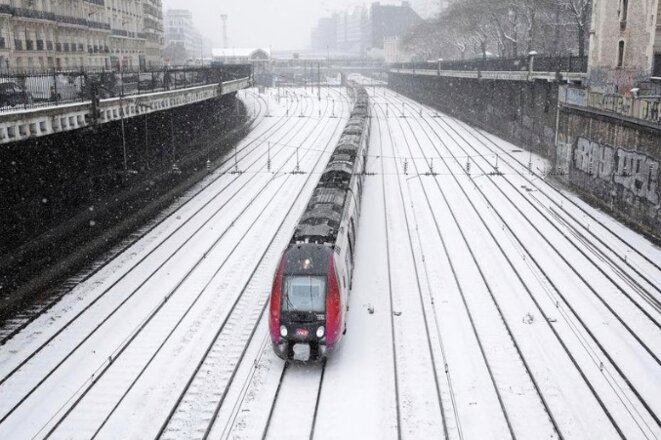 The rail strike will be a big test of Emmanuel Macron's presidency.
This week is the start of a critical period in Emmanuel Macron's presidency. Workers from the rail industry, Air France and the supermarket chain Carrefour have been taking industrial action while students have held sit-ins at a number of universities. The government says that these various actions with their different causes show an irrational fear of the "new world" that is dawning. In fact, argues Hubert Huertas, these protests stem from a weariness with years of talk about the need for austerity and reform - and they could yet threaten the presidency's power.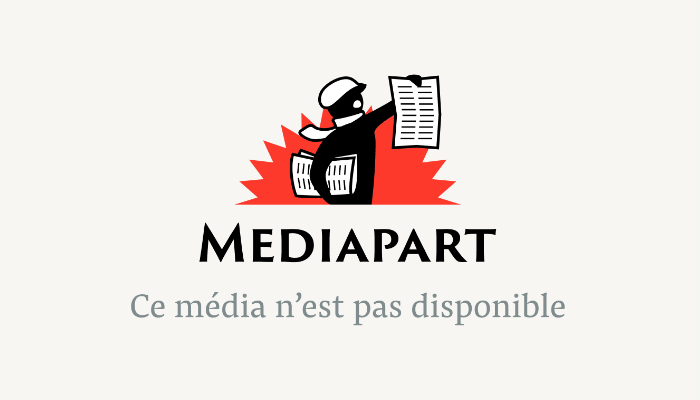 Then foreign minister Laurent Fabius during a Foundation symposium in 2015. © Fondation Alliance Française
The future of the Fondation Alliance Française, regarded as the shop window for French cultural diplomacy, is at risk. A confidential report carried out by inspectors from three government ministries – and seen by Mediapart – slams the way the foundation has been managed. Its president Jérôme Clément, who is close to former foreign minister Laurent Fabius, has resigned. And five directors, including former prime minister and current mayor of Bordeaux Alain Juppé, have also quit. Antton Rouget reports.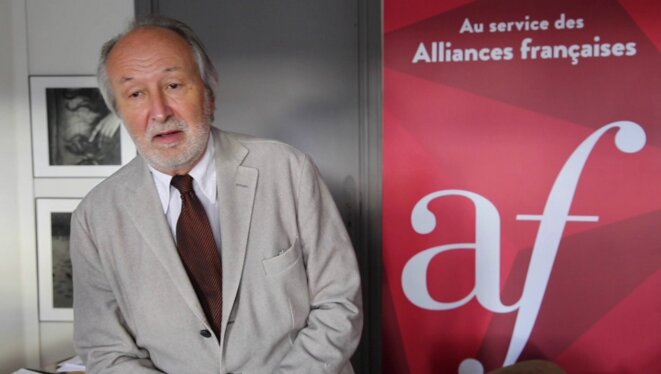 Jérôme Clément, president of the Alliance Française Foundation © DR
The Alliance Française was set up more than 130 years ago to promote French language and culture and is one of France's flagship ambassadors overseas. But today this lofty cultural organisation is embroiled in conflict with a number of senior executives around the world rising up against their boss in Paris, Jérôme Clément. They say he is authoritarian, lacks vision and that under him management is "amateurish". He says parts of the network are still stuck in the 19th century and insists he has the government's full backing for his planned changes. Fabien Cazeaux reports.
Former PM Juppé, seen as Fillon's most likely replacement if latter quit over 'fake jobs' row, attacked rival's 'obstinacy' but says he will not run.
Some French conservatives want Alain Juppé to replace Fillon as presidential candidate but the election rules mean time is fast running out.
The list of victims of the recent presidential primary elections held by the Left and Right in France is remarkable. Two presidents, two prime ministers and a number of senior former ministers have been rejected after rebellious voters gave their verdicts. The primary process - which ended on Sunday with the unlikely election of Benoît Hamon as the official socialist candidate for the presidential contest – has proved something of an earthquake for the French political establishment, writes Hubert Huertas.
Opinion polls show François Fillon, a social conservative, as the clear favourite after he easily eclipsed his centrist rival Alain Juppé last week.
Right-wing ex-PM who came from behind and is now favourite to win on Sunday dismisses 'tiny microcosm who think they know everything'.
Alain Juppé and François Fillon also clashed over labour laws in live debate, three days ahead of the conservative presidential primary run-off.
Poll suggests former premier François Fillon will win Sunday's second round contest with 65 percent of votes against 35 percent for Alain Juppé.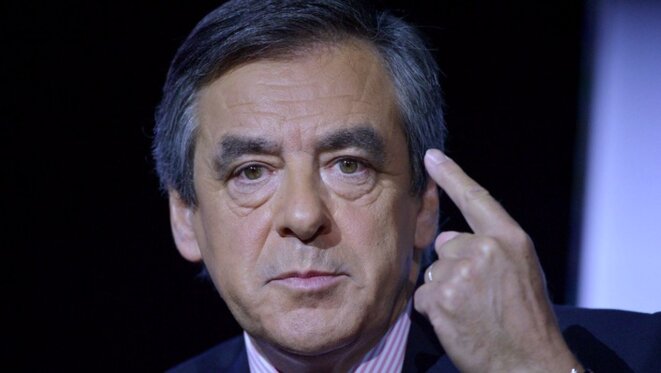 François Fillon is favourite to be the Right's presidential candidate. © Reuters
The frontrunner in the primary election to become the presidential candidate for the French Right and centre is a known admirer of Britain's late prime minister Margaret Thatcher, who was dubbed the "Iron Lady". His economic plans include a strategic and immediate "shock" to the French system; the end of the 35-hour working week, abolition of the wealth tax, increasing the retirement age to 65 and reforming unemployment benefit and workplace rights. As Martine Orange reports ahead of Sunday's crucial second round contest, François Fillon plans to introduce these sweeping changes within the first two months if he becomes president – despite the risk that they would provoke a recession.
His rival in Right's presidential primary, Alain Juppé, has urged Fillon to 'clarify his position' on abortion ahead of Sunday's decisive poll.