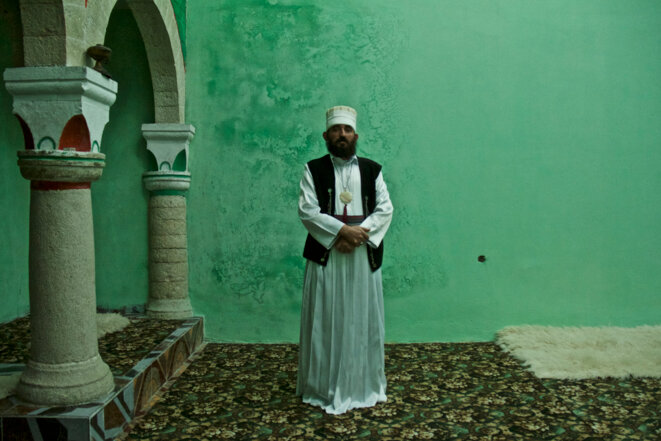 Long history: the dervish Murtazar from Melan in Albania. © Laurent Geslin
They form a variety of different, disparate groups, some living in the middle of cities, others taking refuge in mountainous retreats scattered around the Balkans. But all practice the mystical Islam of Sufi religious orders, seen as a "heresy" by followers of rigorous Sunni orthodoxy from the Gulf states. Jean-Arnault Dérens, Laurent Geslin and Simon Rico look at how the Balkans' dervishes have managed to survive to this day, faced with the various challenges posed down the centuries by empire, nationalist upheaval, orthodox Islam, communism and atheism.
The remains of King Zog I, who died in France in 1961, have been flown back to Albania after being exhumed in a cemetery near Paris.