Related keywords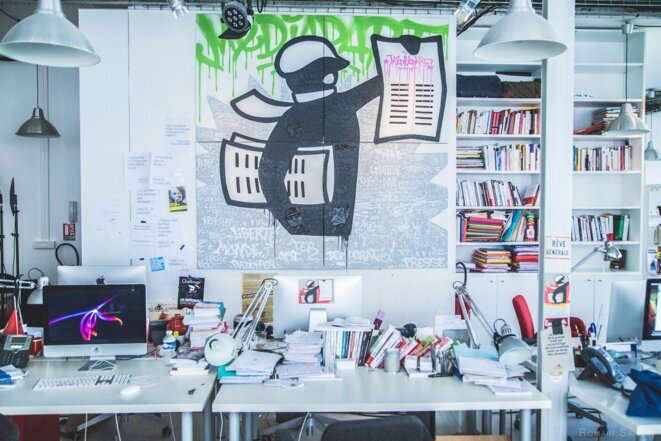 © Mediapart
On top of its successful journalistic venture, Mediapart has now come up with its own capitalist invention by placing 100% of its capital in a not-for-profit structure which will ring-fence it and ensure it cannot be bought or sold in the future. The new Fund for a Free Press will also have its own objective in the general interest - to defend the freedom, independence and pluralism of the press. Its four co-founders, François Bonnet, Laurent Mauduit, Edwy Plenel and Marie-Hélène Smiejan-Wanneroy, explain this move to guarantee Mediapart's permanent independence.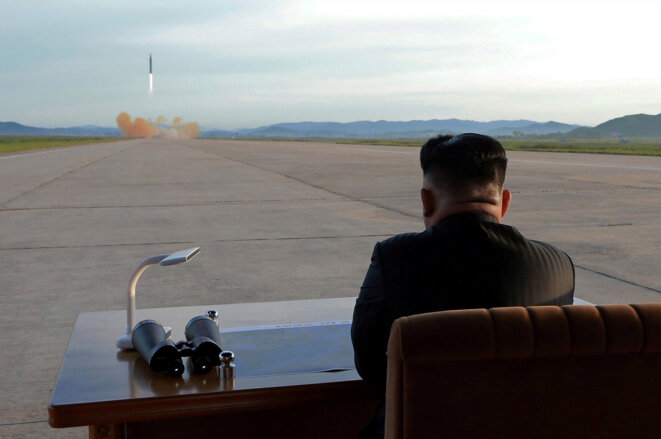 North Korean leader Kim Jong-un watches a missile launch in a photo issued on September 16, 2017, by that country's official news agency. © KCNA
The award of the Nobel Peace Prize to the International Campaign to Abolish Nuclear Weapons (ICAN), a coalition of hundreds of NGOs from dozens of countries, puts in stark relief the irresponsibility of those states – including France – who base their security on dissuasion by terror. Mediapart's publishing editor and co-founder Edwy Plenel argues that far from keeping the peace, nuclear weapons spread the risk of a terrible catastrophe, as the current Korean crisis shows.
The French parliament this week approved a three-month prolongation of the state of emergency introduced in the country immediately after the November 13th terrorist attacks in and around Paris which have left 130 people dead. The debate over the state of emergency powers is about its effectiveness, writes Mediapart editor in chief Edwy Plenel who argues here that the emphasis on security alone is a short-term response driven by an immediate political agenda which hands the perpetrators a symbolic victory, and which disarms French society as much as it protects it.
Kamel Daoud's novel 'Mersault the counter-enquiry' was inspired by the classic work L'Étranger by French writer Albert Camus.
The programme of the national council of the French Resistance movement, established in March 1944, demanded not only the guarantee of freedom of the press but also the respect of "its honour", namely its "independence regarding the State [and] the power of capital". The challenge for Mediapart when it was created four years ago, on March 16th 2008, was to put into practice those ideals and to prove their continued relevance today, writes Mediapart Editor-in-Chief, Edwy Plenel. That challenge was met, but the task now is to keep them solidly alive over the long term.