Keyword: Alexandre Benalla
French President Emmanuel Macron's personal security aide Alexandre Benalla, who was revealed this week to have assaulted May Day demonstrators while wearing a police helmet and armband ID during what was supposed to be a mission of observation of crowd control police, has been fired and taken into custody for questioning as the scandal spread to allegations of a cover up involving France's interior minister and senior presidential staff.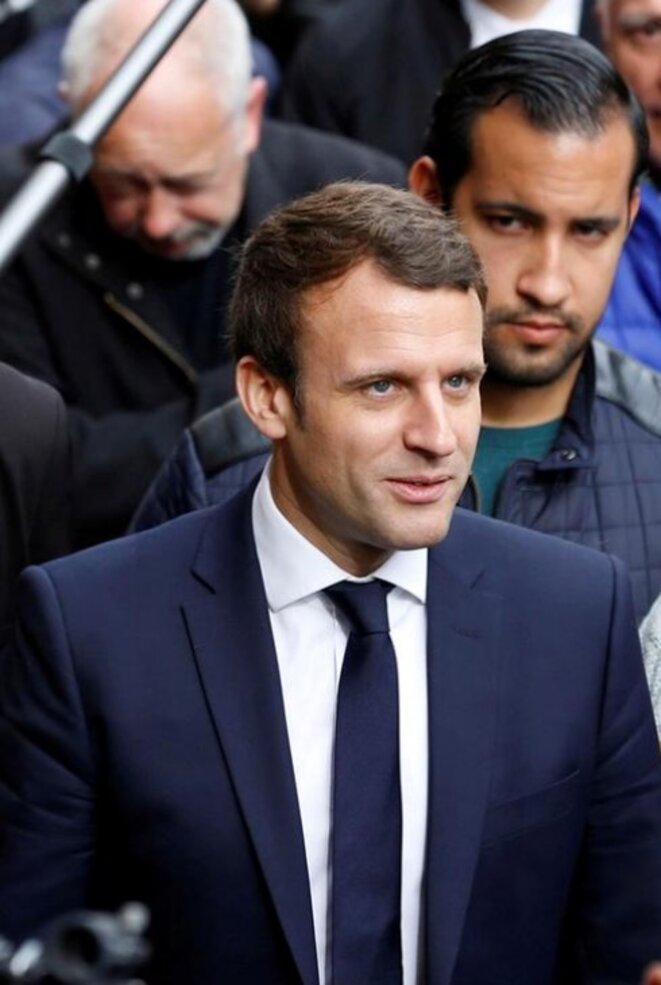 Alexandre Benalla (right) with Emmanuel Macron in May 2017. © Reuters
The French presidency on Thursday was engulfed in a developing scandal after it was revealed that an official advisor on President Emmanuel Macron's personal security assaulted demonstrators in a Paris square on May 1st, while dressed as a police officer. Video footage clearly shows Alexandre Benalla manhandling a distressed woman before launching a vicious attack on a young man who was left on his knees in agony. It now emerges that the presidency was at the time made aware of the incidents, but Benalla was given only a two-week suspension from his post. Ellen Salvi reports.