General Paul Aussaresses was convicted in 2003 for defending torture after admitting his role at the head of "death squad" during the Algerian War.
The medic was sentenced to 12 years in jail for abducting children born to single mothers and selling them in France for adoption.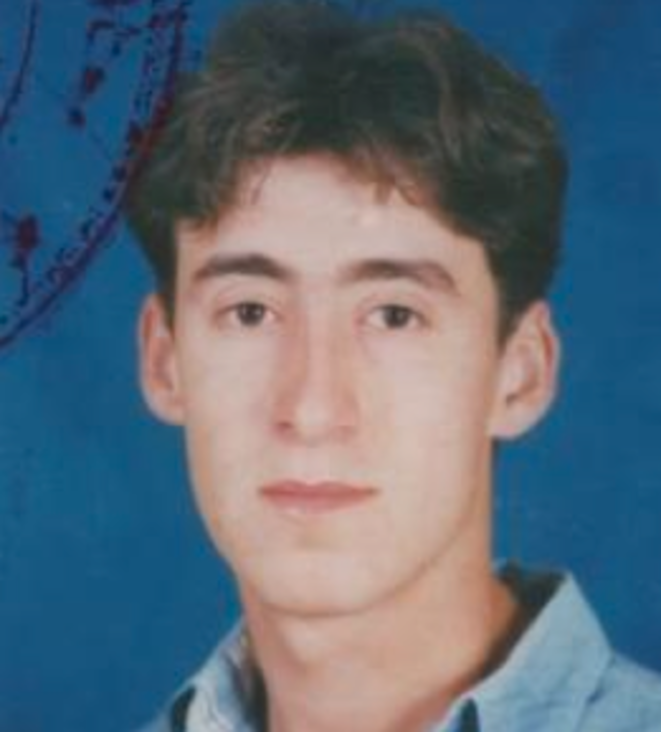 © (dr)
The US detention camp of Guantánamo Bay in Cuba continues to hold 166 prisoners, of which some 100 are officially regarded as ready for release. But many of these remain trapped within the camp because returning them to their countries of origin is considered by the US as too risky either for security reasons or for their personal safety. Algerian national Nabil Hadjarab, 32, (pictured) is one of those. His situation could be resolved if he were released to France, where he was raised and where his family reside and are ready to look after him. But, writes Mediapart international affairs specialist Thomas Cantaloube, Hadjarab's freedom is blocked by the French authorities who continue to ignore appeals for his transfer and who, by doing so, contribute to the status quo at the highly controversial camp that President Barack Obama promised, in vain, he would close.    
© Ernest Pignon Ernest
Michèle Audin was just three years old when her mathematician father Maurice was tortured and killed by the French army in Algiers in 1957. Today Michèle, herself a celebrated mathematician, has published a book which does not recount the tragic circumstances of her father's death, but instead celebrates his life in a style that is both concise and deeply moving. Dominique Conil reviews A brief life.
President Francois Hollande acknowledged France's colonization of Algeria had been "brutal and unfair" but stopped short of making an apology.
President François Hollande travels to Algeria to seek greater access to former colony's oil wealth in bid to lift France's own flagging economy.
French President François Hollande has ended more than 50 years of official silence over the massacre by Paris police of an estimated several hundred Algerians demonstrating for their country's independence from France. "On October 17th 1961, Algerians demonstrating for the right to independence were killed during a bloody repression," read a brief statement by Hollande. "France recognizes these events with lucidity. Fifty one years after this tragedy, I pay homage to the memory of the victims." It was the first public recognition by a French president of the killings and was hailed by campaigners and historians who had lobbied for decades for France to assume what was the deadliest act of repression on its own soil since World War II. Lénaïg Bredoux reports.
When French soldiers and administrators left Algeria they took historical artefacts, books and maps - a national heritage that remains in France.
The initial information about Toulouse killer Mohamed Merah suggests that his is a story of modern France. While the Presidency and certain media commentators would like to stop all debate about what this event means for our society, the precise opposite is true. Like the earlier case of Algerian-born Khaled Kelkal, who was shot dead by gendarmes in 1995 after being implicated in a wave of bomb attacks in France, the story of Mohamed Merah holds up a mirror to society. And, says Mediapart editor François Bonnet, it raises vital questions for presidential candidates who seek to provide an alternative to the current presidency.
This year, Algeria, the largest of the Maghrebi countries of North Africa, will mark 50 years of independence from its former ruler France. But the celebrations are set to be heavily subdued by the population's widespread frustration over social inequalities, unemployment, and the decrepitude of public institutions and infrastructures, the very same issues that prompted the Arab Spring uprisings among its neighbours to the east. Pierre Puchot examines the indicators that suggest the Algerian regime may be the next to fall to a popular revolt.
Turkey has accused France of genocide during its colonial occupation of Algeria, after French parliament outlawed denial of 1915 Armenian genocide.
In March 1996, seven French Trappist monks were kidnapped from their mountainside monastery in Tibhirine, Algeria. Two months later, their heads were found on a roadside in the same region, some hanging from trees in plastic bags. The circumstances of the killings remain a mystery amid suggestions of a cover-up by the French and Algerian authorities. A French judge is leading a revived investigation into the massacre but, just as he appeared to be approaching a breakthrough this year, Mediapart has learnt that key evidence has been declared missing from government archives.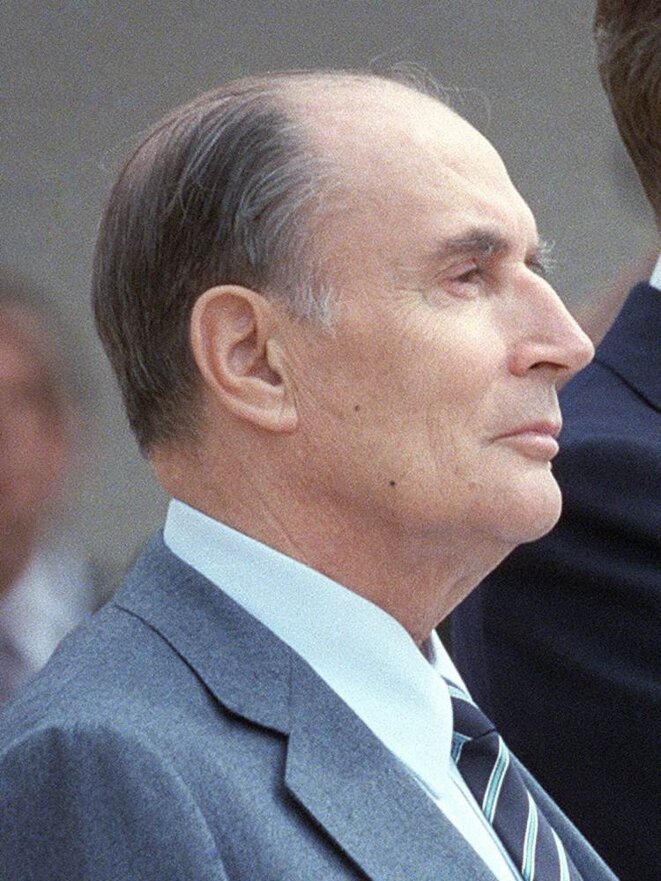 François Mitterrand. © DR
Former socialist president François Mitterrand, under whom the death penalty was eventually abolished in France, ordered the execution of 45 Algerian prisoners when he was justice minister during the 1954-1962 Algerian independence war. This and other little-known facts about Mitterrand's ruthless stance against Algerian nationalists are detailed in a French television documentary based on a book co-authored by historian Benjamin Stora, interviewed here by Mediapart.