Keyword: André Bettencourt
Related keywords
This article has been censored
A ruling by the Versailles court of appeal on July 4th 2013 has ordered that Mediapart must remove from its website all articles which contain extracts from the so-called 'butler tapes' at the heart of the Bettencourt affair. The penalty for not doing so is 10,000 euros per article per day (effective from July 21st). Mediapart has appealed against the ruling.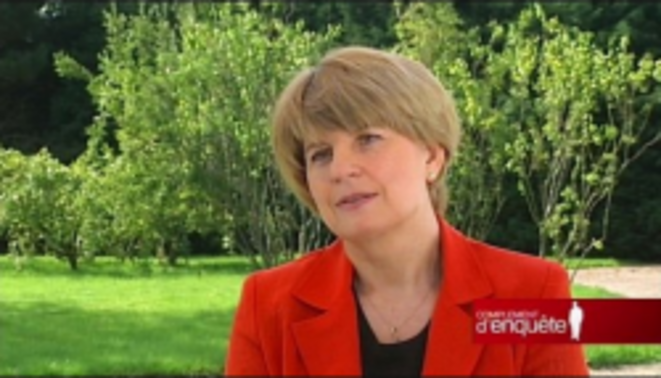 Claire Thibout, after her Mediapart interview, on French TV channel France 2.
Claire Thibout is a former accountant to L'Oréal heiress Liliane Bettencourt and Clymène, the company that manages the billionaire's wealth. Her exclusive interview with Mediapart this summer, reproduced here in English, had the effect of a political bombshell in France. Thibout notably alleged that numerous French politicians, including Nicolas Sarkozy, pocketed gifts of cash-stuffed envelopes during their visits to the Bettencourt home.