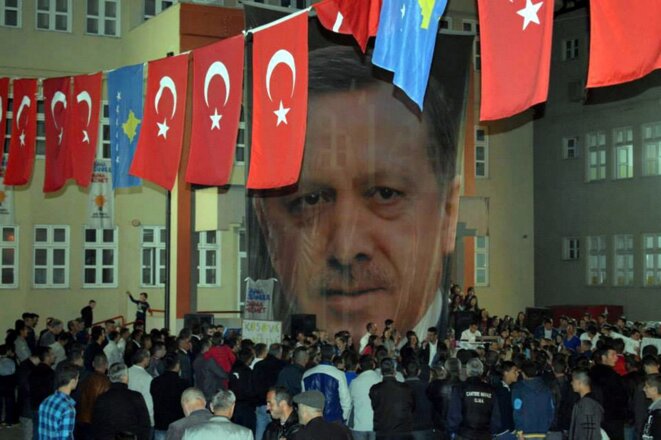 Turks from the Balkans gather at Pristina in Kosovo in March 2014. © Mamusa Municipality/Anadolu Agency/AFP
The recent decision by France to bolster its naval presence in the eastern Mediterranean because of controversial Turkish oil and gas exploration in disputed waters is a reminder of how Ankara has been starting to flex its muscles outside its borders. Meanwhile Turkey has been quietly extending its economic influence in the Balkans, an area it once controlled under the Ottoman Empire but where it lost power after wars in 1912 and 1913 and then World War I. Jean-Arnault Dérens looks at Turkey's growing influence in the region a century after the end of its empire.

French diplomatic missions in the cities of Istanbul, Ankara and Izmir are closed until further notice over unspecified security fears.
The protesters in central Paris accused Turkish President Recep Tayyip Erdogan as responsible for the bomb blasts that killed at least 95 people.
Visit is first by a French president in 22 years and reflects thaw in once-frosty ties but comes as Turkey faces worst political crisis in a decade.