Related keywords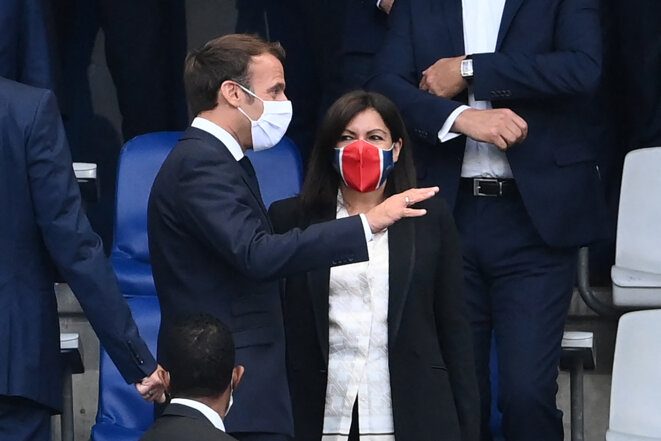 President Emmanuel Macron and Paris mayor Anne Hidalgo on July 24th 2020. © Franck Fife/AFP
The city authorities in Paris, led by mayor Anne Hidalgo, have suggested that the French capital and surrounding region be put under a new lockdown to tackle the worsening Covid-19 virus situation there. This has piled pressure on President Emmanuel Macron who has been described by some as the country's "epidemiologist-in-chief" and who has so far resisted growing calls for a lockdown not just in the capital but across France. As Ellen Salvi reports, the Paris authorities are effectively asking a question that the head of state's supporters are refusing to countenance: what if the French president has got it wrong?
Mayor Anne Hidalgo said there had been serious injuries and many near-misses across city due to trend for the new fashionable travel device.
Paris mayor Anne Hidalgo, who faces a tough re-election campaign in 2020, has plans, if re-elected, to transform the four central Paris districts into largely pedestrian zones as part of a continuing programme to clean up the French capital's chronic air pollution.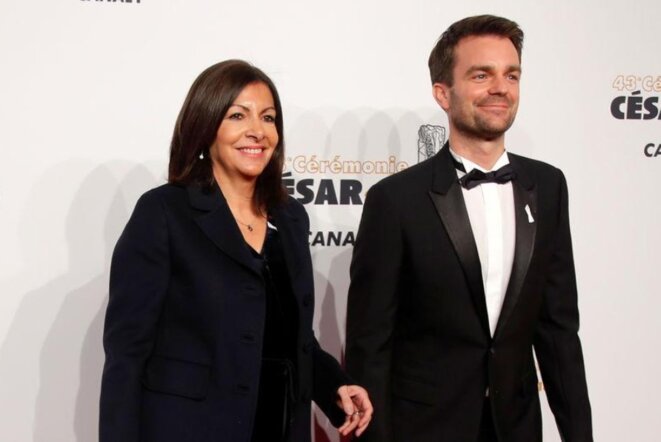 Paris mayor Anne Hidalgo with deputy Bruno Julliard in March 2018. © Reuters
The deputy mayor of Paris, Bruno Julliard, this week resigned from his post in a blistering attack on the French capital's socialist mayor Anne Hidalgo, for who Julliard had previously been a close political ally. It was the latest significant blow for Hidalgo who hopes to be re-elected to the prestigious and politically strategic post in 2020. In this detailed report, Pauline Graulle and Ellen Salvi went behind the scenes at the Paris City Hall to hear from insiders their divided opinions on Hidalgo's management of the riverside Hôtel de Ville, which increasingly appears like a ship taking on water.     
Paris mayor Anne Hidalgo tweeted support for 22-year-old architecture student Marie Laguerre who stood up to man who harassed her in street.
Commemoration started at former premises where two brothers shot and killed 11, including most of the publication's cartoonists and writers.
Not all Parisians are in favour of bid to host 2024 Games, though dissenting voices were rare as capital became giant Olympic park at weekend.
In a response to US President Donald Trump's claims that a close friend no longer wanted to take his family to Paris, the capital's mayor Anne Hidalgo, launching a tourism campaign while celebrating the 25th anniversary of the French Disneyland site, tweeted a picture of herself with Mickey and Minnie Mouse celebrating the city's "dynamism and spirit of openness".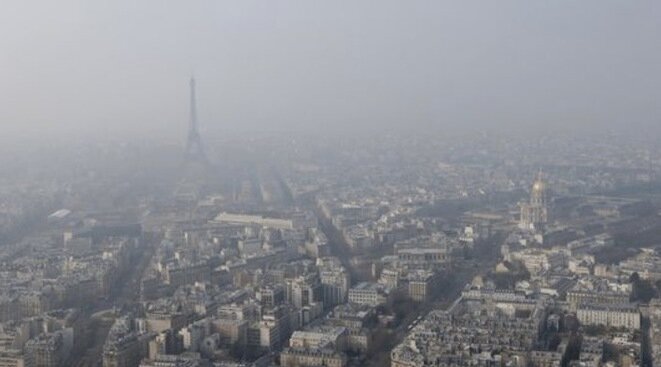 A smoggy Paris on March 18th, 2015. © Gonzalo Fuentes/Reuters
Last Sunday Paris banned cars from many of its roads and on Monday the city's councillors voted to pedestrianise a busy route along the River Seine. Both measures are aimed at tackling the problem of air pollution that is affecting Paris as well as other large French cities. It is estimated that such pollution kills up to 2,500 people a year in the French capital, some 60 times more people than perish in road accidents on the city's streets. Mediapart's environment correspondent Jade Lindgaard reports.
Mayor Anne Hidalgo says camps in capital will cost 6.5m euros to set up as France faces pressure over refugee camp in Calais.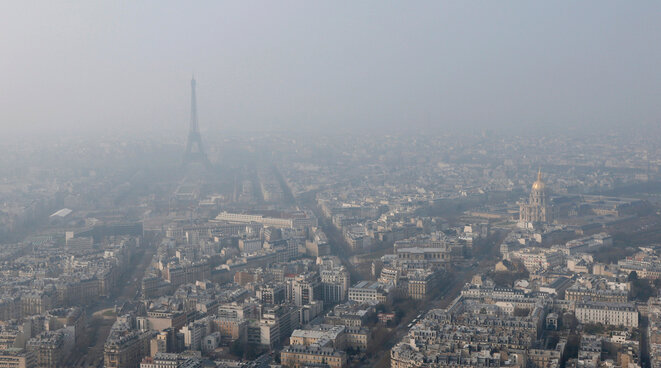 Pollution cloud over Paris, March 2015. © Reuters
Every year in France, atmospheric pollution causes the deaths of an estimated 48,000 people and annually costs the country's economy more than 100 billion euros. The authorities in Paris, where pollution has reached record peaks in recent years, this month introduced a programme to restrict access to the capital by most-polluting vehicles and incentives for inhabitants to give up ownership of cars. But, as Laurent Geslin reports, the plan has been attacked as discriminating for lower-income groups of the population amid wide disagreement between government, city authorities and political parties on how to tackle a growing health crisis.
Paris mayor Anne Hidalgo's plan to regroup the 1st, 2nd, 3rd and 4th city districts under one town hall will go to parliament for ultimate approval.
Around 2,000 people submitted to security checks to get into Place de la République event, which paid tribute to terror victims in 2015.
François Hollande and Paris mayor Anne Hildago dedicated a plaque to the 147 people who died at the hands of terrorists in France in 2015.