Ten other countries, including Israel, have announced that they will boycott the UN conference, known as the Durban conference.
Stabbing of Mireille Knoll in 2018 prompted national outcry over antisemitism.
French interior minister Christophe Castaner announced the creation of a special hate crimes investigation unit on Wednesday when he visited a Jewish cemetery in a village in the north-east Alsace region, which includes the tombs of relatives of Karl Marx and also past French political figures, after 107 gravestones were found daubed with swastikas and anti-Semitic graffiti.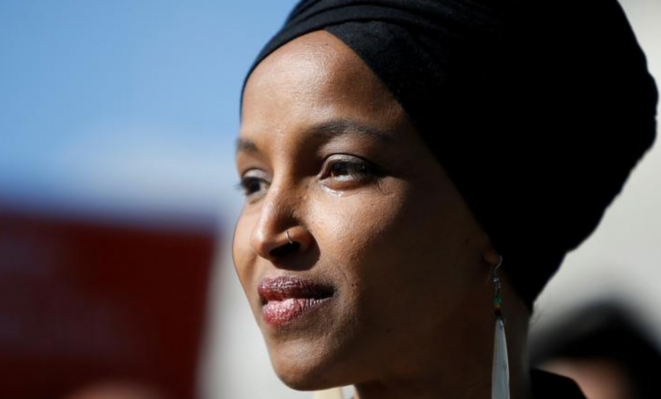 Ilhan Omar. © Reuters
US Congresswoman Ilhan Omar, elected to the House of Representatives last November, has since become a focal target for President Donald Trump and many among of the American Right. Arriving in the country as a child with her refugee family from Somalia, obtaining US nationality at the age of 17, she has engaged a political career as an outspoken, hijab-wearing Muslim politician who espouses radical-left policies. She also denounces American support of the Israeli government, and her controversial comments on that subject and the place of Muslims in US society have prompted death threats and accusations of anti-Semitism. Just what does Ilham Omar really represent, and what is behind the virulent campaign by Trump and his allies over recent months to make her a political pariah? Mediapart's US correspondent Mathieu Magnaudeix reports.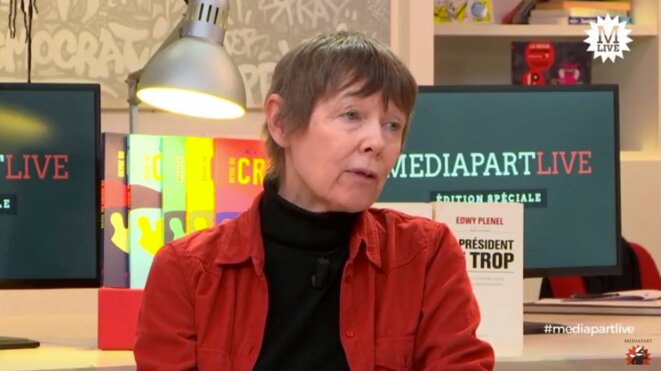 Nonna Mayer during a 'Mediapart Live' debate in 2017. © Mediapart
Several rallies denouncing anti-Semitism in France were held on Tuesday evening in Paris, in reaction to a recent spate of anti-Semitic acts across the country, the latest of which was the desecration overnight Monday of tombstones in a Jewish cemetery near the eastern city of Strasbourg. Meanwhile, official figures show a 74 percent year-on year rise in anti-Semitic acts recorded by police in France in 2018. Mediapart asked Nonna Mayer, a specialist in anti-Semitism and emeritus research director with France's national scientific research centre, the CNRS, for her insight into the growth of anti-Semitic acts recorded in the country, her analysis of the different motives behind the anti-Semitism, and her views on how best to respond to the problem.
Around 80 graves, some dating back more than 200 years, were vandalised and daubed with swastikas overnight Monday at a Jewish cemetery in the village of Quatzenheim, near Strasbourg in eastern France, in the latest anti-Semitic outrage in the country as nationwide rallies denouncing anti-Semitism are due to be held on Tuesday evening.
Several rallies against anti-Semitism are to be held in France on Tuesday evening following alarming recent incidents of attacks trageting Jewish businesses and symbols, and notably following the verbal abuse by protestors among 'yellow vest' marchers in Paris at the weekend against an outspoken Jewish academic which has tainted and divided an eclectic movement prompted by anger at falling living standards for the lower-paid. 
A recent series of anti-Semitic acts and attacks have raised fears of a new wave of anti-Jewish violence in France, home to Europe's biggest Jewish population, where reported incidents rose year-on-year in 2018 by 74 percent.
The number of reported anti-Semitic attacks rose year-on-year by 69% over the first nine months of 2018, announced French Prime Minister Edouard Philippe on Friday, when he said the government was planning a series of measures against hate crimes, including a campaign aimed at educating schoolchildren on the issue of anti-Semitism.
What the French interior ministry calls a 'proccupying' rise in anti-Semitic acts since 2016 appears to be prompting a flight of Jews from some areas around Paris with a predominently Muslim population, while Muslim representatives say talk of a 'new anti-Semitism' is a nonsense that ignores Islamophobia among Jewish communities. 
Signed by prominent figures, it drew a link between anti-Semitism and Islam, blaming Islamist radicalisation for a 'quiet ethnic purge' of Jews.
A police investigation has been opened into the attack on the two brothers, aged 29 and 17, who said they were assaulted as they drove through Bondy, east of Paris, by two men in a van who were soon joined by others, one wielding a metal saw, and which left them both hospitalised.
Stand-up comic Dieudonné M'Bala M'Bala, who has been previously prosecuted in France for anti-Semitic speech during his shows, was handed a two-month jail sentence and a fine by a Belgian appeals court for anti-Semitic comments during a performance in the country.
Leader of the Jewish community in Marseille advises removing skullcap to avoid anti-Semitic violence, while France's chief rabbi disagreed.