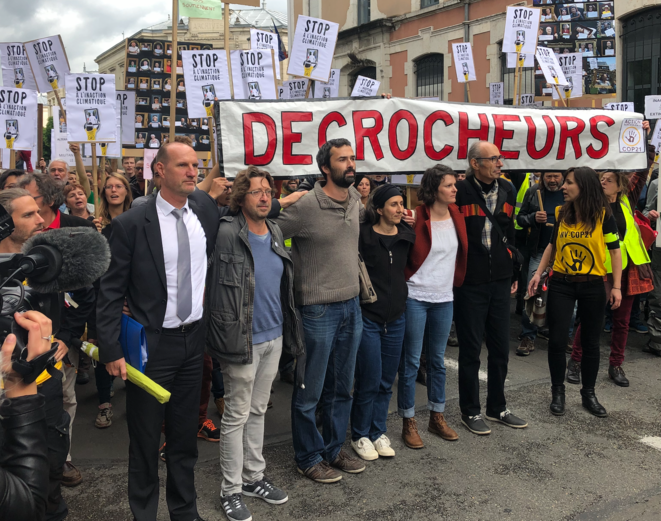 The six defendants arriving for court at Bourg-en-Bresse. © CG
Six people went on trial on Tuesday May 28th for taking down an official photo portrait of President Emmanuel Macron from a mayor's office in a small town in south-east France. The hearing put two contrasting world views on display. The defendants said that they felt compelled to act because of the climate emergency and the need to get a concrete response from the French state to the crisis. The prosecutor, meanwhile, simply saw them as criminals who wanted to impose their own ideas on other people. Christophe Gueugneau reports.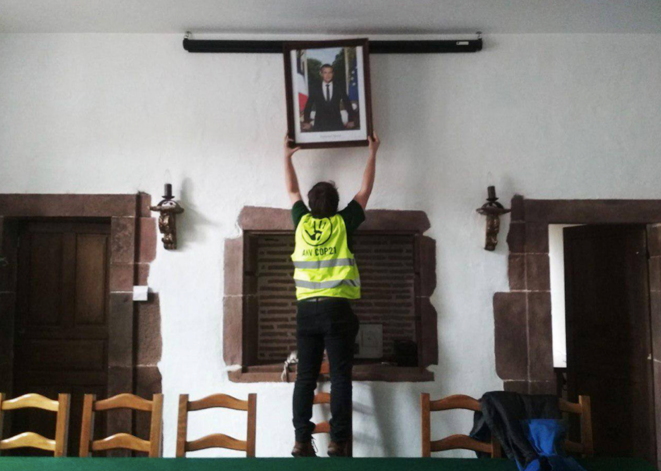 A protestor removes an official photo portrait of Presdent Emmanuel Macron. © ANV-COP21
Since February this year the climate change campaign group ANV-COP21 has organised a series of symbolical 'seizures' or removals of the official portraits of the French president which hang in mayors' offices and town halls in the country. Their aim is to highlight what they see as a lack of government action against climate change. However, the authorities have shown considerable zeal in tracking down and investigating those involved and around 20 activists will be appearing in court. Christophe Gueugneau reports.