Many documents relating to when Pétain regime collaborated with Nazi occupiers during World War II can now be 'freely consulted'.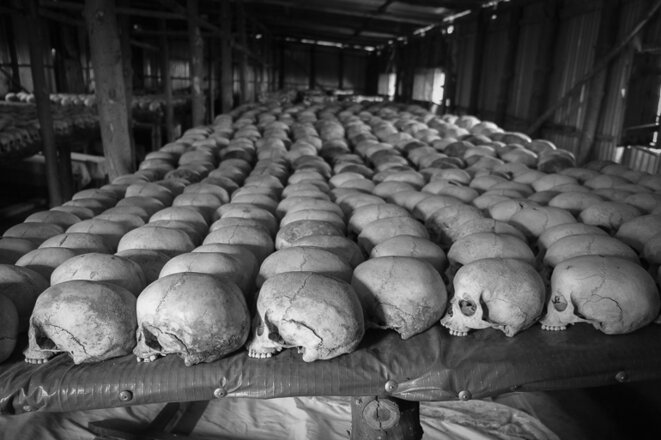 Le mémorial de Bisesero, Rwanda, février 2014 © Thomas Cantaloube
Earlier this week it was announced that hitherto secret French presidential archives relating to the 1994 Rwanda genocide were to be declassified. The documents are records from the presidency of the late François Mitterrand, and cover France's close relations with the Rwandan regime of president Juvénal Habyarimana, whose assassination 21 years ago sparked the state-sponsored massacres that claimed the lives of more than 800,000 people. France's role before and during the genocide remains controversial, amid speculation that it provided weapons support and protection of those who perpetrated the slaughter. But, writes Mediapart's international affairs correspondent Thomas Cantaloube, while the move this week to declassify Mitterrand's archives appeared to be one of belated transparency, they promise few revelations beyond previous leaks, while the key archives about France's involvement in Rwanda held by the defence and foreign affairs ministries remain strictly secret.
The hitherto secret files relating to the 1994 genocide of 800,000 people include advice given to then French president François Mitterrand.
Official papers just released reveal tension between London and Paris during the Falklands War over French supplies to Argentina of Exocet missiles.
When French soldiers and administrators left Algeria they took historical artefacts, books and maps - a national heritage that remains in France.