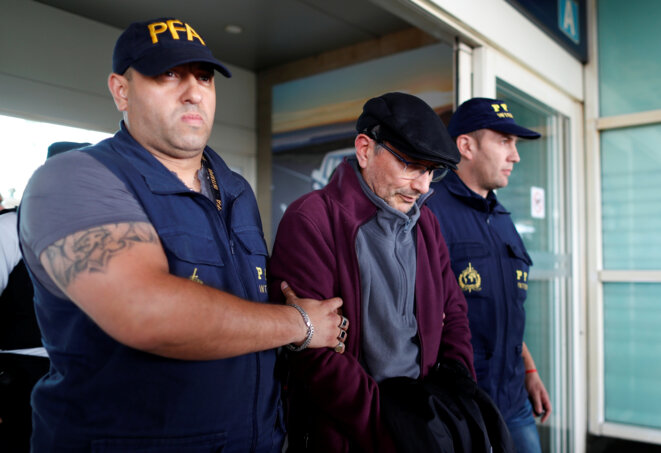 Mario Sandoval escorted by police on his arrival at Buenos Aires airport after extradition from France. © Reuters
After a lengthy legal battle, a former police officer under the 1976-1983 Argentine military dictatorship was finally extradited from France this month to Buenos Aires where he was wanted for the kidnapping and disappearance of student Hernán Abriata during the junta's so-called "Dirty War". Although it does not feature on his extradition warrant, Mario Sandoval is also suspected of involvement in about 500 cases of torture and murder, as part of a brutal crackdown on political dissidents when an estimated 30,000 people "disappeared". Intriguingly, Sandoval, 66, successfully settled in France in 1985, gained dual French nationality and managed to become a university teacher and 'economic intelligence' consultant before he was first unmasked in 2008. Faiza Zerouala and Argentina correspondent Camille Audibert report.
Mario Sandoval, 66, who had been living since 1985 in France where he taught at the University of Marne-la-Vallée and at the New Sorbonne University, has been extradited to his native Argentina where he is wanted for crimes against humanity, including torture, during the country's 1976-1983 dictatorship.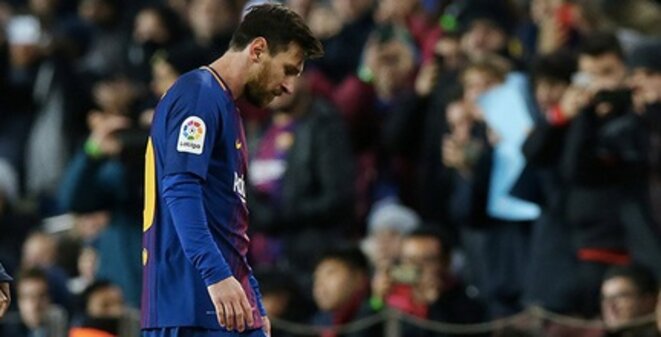 Hundred-million-a-year-man: Lionel Messi after a cup match against Celta Vigo on January 11th, 2018. © Albert Gea/Reuters
Barcelona's star Lionel Messi has become the first footballer in the world to be on a 100-million-euros a year contract, according to documents supplied by whistle-blowing platform Football Leaks and revealed by Mediapart and other members of the journalistic consortium European Investigative Collaborations (EIC). They show that the Argentine player signed a four-year deal with the Catalan club worth more than 400 million euros to keep him at the club until 2021. Mediapart and the EIC can also reveal that Messi's club Barcelona helped him pay millions of euros in back taxes in relation to his children's charity after they were advised that some club donations to it should have been classified as salary payments. Yann Philippin, Rafael Buschmann, Michael Wulzinger, Nicola Naber (Der Spiegel) and Paula Guisado (El Mundo) report.
It is the largest ever leak of information about the workings of the International Criminal Court, the body tasked with bringing perpetrators of crimes against humanity and genocide to justice. More than 40,000 confidential documents – including diplomatic cables, correspondence and bank information – have been obtained by Mediapart and analysed by the European Investigative Collaborations (EIC). They shine a stark light on the work of the ICC and in particular the role of its first chief prosecutor Luis Moreno Ocampo, his dreams, his actions and his offshore companies. Fabrice Arfi and Stéphanie Maupas report on 'The Secrets of the Court'.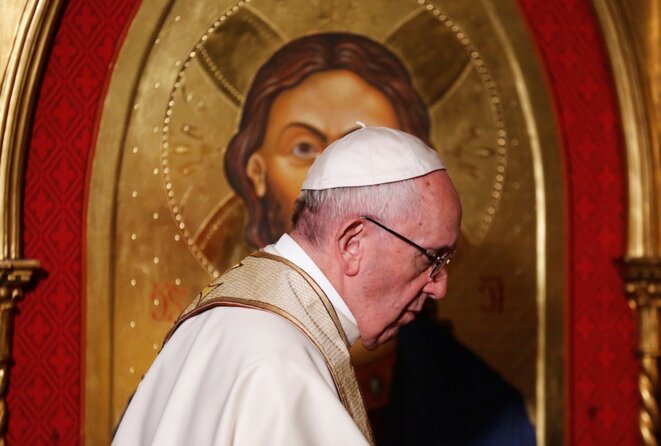 Argentine-born Pope Francis.
In 2010 when he was still Archbishop of Buenos Aires, Pope Francis commissioned a report that sought to exonerate a prominent priest who had been convicted of paedophilia. Now for the first time an Argentine judge has told Mediapart and TV documentary  Cash Investigation that a direct attempt was made by the church to influence his views ahead of the priest's appeal hearing. Martin Boudot, Daphné Gastaldi, Mathieu Martinière, Mathieu Périsse and Antton Rouget report.
The Spanish government on Friday announced its refusal to grant a request lodged last October by Argentina for the arrests and extraditions of 20 former members of the fascist regime of General Francisco Franco for human rights abuses, including torture. Under Argentine law, the officials, who include two Francoist ministers, can be prosecuted for crimes against humanity even though committed in Spain. Madrid's rejection of the Argentine request, tabled via Interpol, was a further bitter blow for associations representing the relatives of the victims of Francoist repression who just days earlier had travelled to Brussels to demand that European Union institutions exert pressure on Spain to render justice for the atrocities committed under the 36-year dictatorship. Mediapart Brussels correspondent Ludovic Lamant reports.
François Hollande was speaking after three sports champions, five film crew and two pilots died in a helicopter collision while filming in Argentina.
Yachtswoman Florence Arthaud, swimmer Camille Muffat and boxer Alexis Vastine were among ten dead during filming of TV survival show.
Money may, as some say, ultimately be a fiction, but it is rarely the subject of fiction. In Argentinian writer Alan Pauls' latest novel, however, it becomes the mouthpiece for recounting a family's disintegration, even as the country disintegrates into military dictatorship then economic chaos. Pauls, now widely translated into French but hardly at all into English, has delivered another Proustian tale using an unusual vehicle to reveal human foibles. Review by Dominique Conil and Sophie Dufau.